Description
What is 6 Seats VR Cinema?
6 Seats VR Cinema is a combination of virtual reality technology, dynamic platforms and VR movie or games. Compared to other entertainment devices, you can get a more realistic and exciting gaming experience on 6 seats VR Cinema.
6 Seats VR Cinema is more suitable for family and friends use. Single-use capacity is 6 people, which is more energy saving and reduce customer waiting time, so owner can make more money in less time. Six-axis electric cylinder to allow more accurate simulation of the action, to give players a high degree of immersive gaming experience.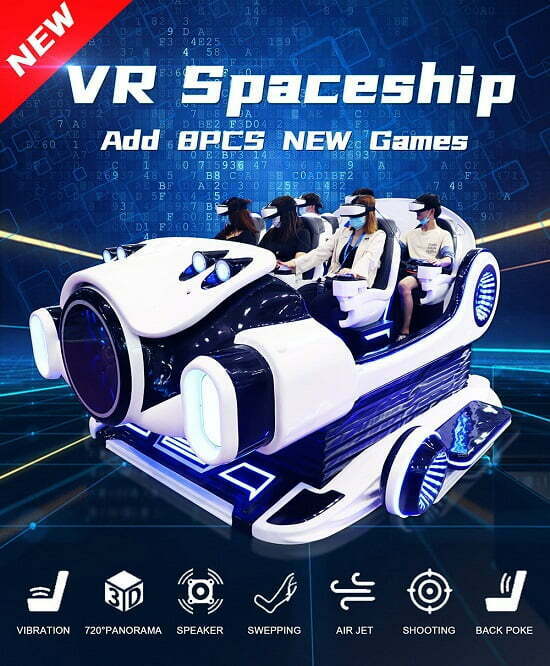 Advantage of 6 Seats VR Cinema
1. Special Effects and seats
4 special effects: push back, leg tickle, shaking, vibration.
The VR motion chair seats leather also, our leather is more Durable, and easy to cleaning, more resistant to dirty, more comfortable.
2. 6Dof Electric cylinders
Our Electric cylinder is more high more strong, with 6 Electric cylinder. A Good Electric cylinder is the soul of the machine, make the movement more smooths, and the bearing capacity is stronger.
3. Total weight
Our machine Gross weight is 1200KG, others maybe 850KG. That tells us our machine with pure metal material and fiberglass, makes the machine bearing capacity is stronger, not easy to broken, more fit foreigner's weight.
Features
VART New Spaceship Model Design 6 Seats 9D VR Cinema VR Roller Coaster Game Simulator. 141pcs VR games and VR movies. No dizzy! And it has 4 special effects:shaking, vibration, sweep legs and back poke. More real and funny experience in the VR World. There is no doubt that you can play VR games or watch VR movies with your family.
Massive Game/Movie Contents

Experience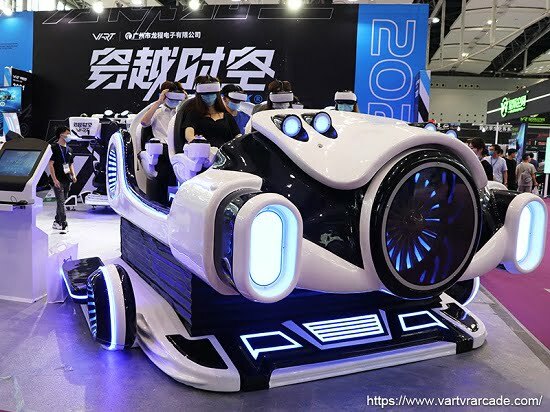 Factory