Description
What is 4 Seats VR Simulator?
4 Seats VR Simulator is a new high-tech masterpiece entertainment product with virtual reality technology. It is an Eye-catching Starship VR chair with MAX Virtual Reality Movies and Games! Use an Ergonomic Design to make your experience flying in the space with your family or friends. With 3DOF free movement electric platform and special effects, make you feel more real and awesome in Virtual Reality World!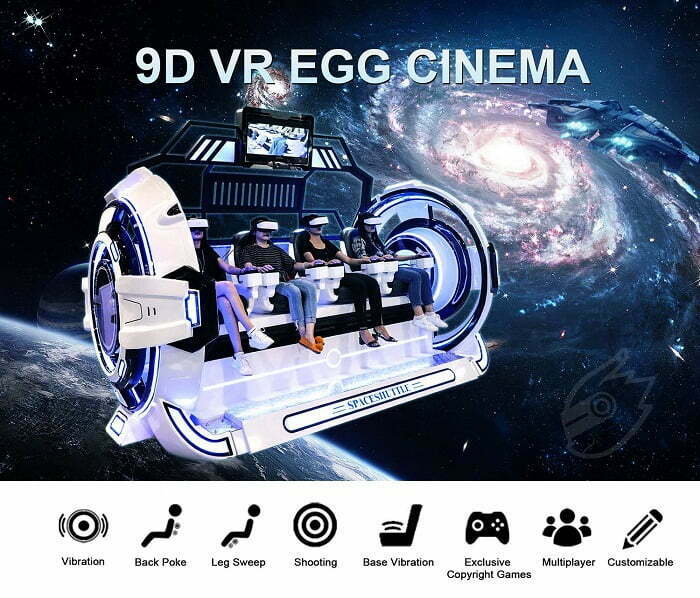 Advantages of 4 Seats VR Simulator
1. Luxurious and cool appearance. Rotating propeller with LED light. Just like seating in the spaceship.
2. Immersive exclusive copyright VR games and movies.
3. With 4 kinds of special effects: push back, leg tickle, shaking, vibration.
4. 3Dof motion platform.
5. Synchronized screen display. The screen will display the game contact when you playing at the same time.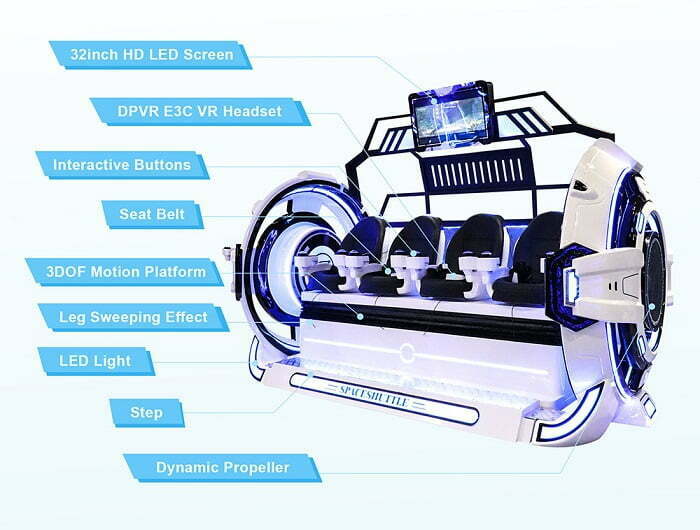 Features
VART New Design 4 Seats VR Simulator 9D VR Chair. With 3DOF motion platform, more powerful, more fun! 141pcs VR games and VR movies. 4 special effects: shaking, vibration, sweep legs and back poke. Cool appearance and immersive shooting games attract more people to experience. A kind of high profit VR Machine in VR theme park!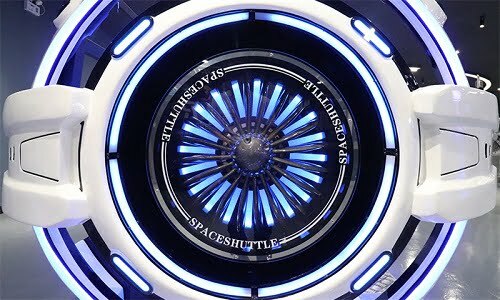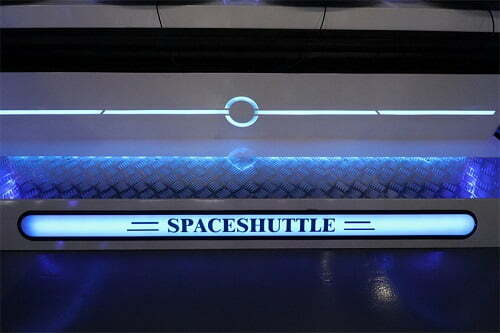 Massive Game/Movie Contents

Experience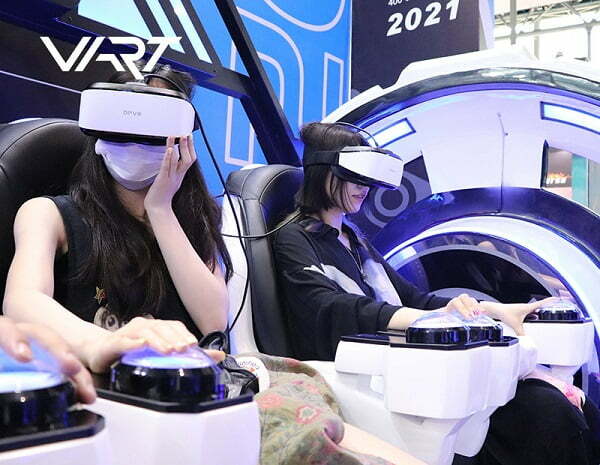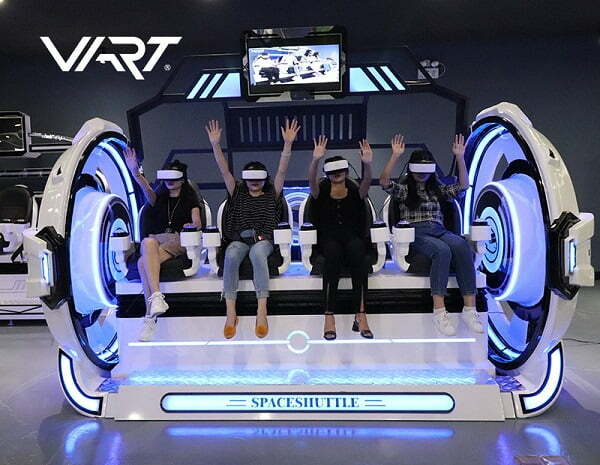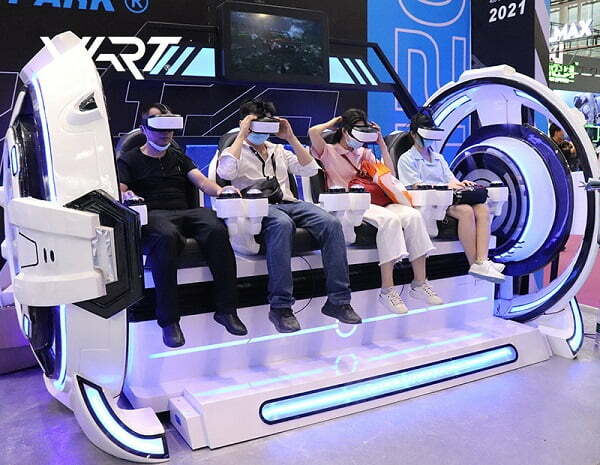 Factory