Description
Pimax 5K XR

Bundled With HTC Vive Base Station and V1 Controller / Sword Controller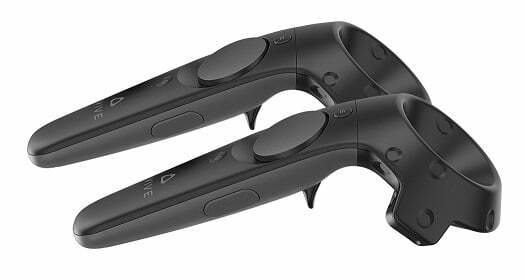 Resolution

5K XR: Premium version Dual Customized OLED panels with 2*2560*1440, no more pain about Screen Door Effect and Ghost or "Smear", 7.5 million sufficient pixels with more contrast and color brighten the every pixel of the screen.
Big Field Of View

200 degrees, close to human vision. None of the enemies could escape from the corner of your FOV anymore in the VR game.
Strong Compatibility

Pitool / Steam VR/ Oculus. Mass mainstream VR contents are prepared for you. It also can support for Steam 1.0 and 2.0 Lighthouse.
More comfortable

Ergonomically designed. Besides the customized spectacle frame we provide, the headset also reserves enough room for wearing your prescription glasses. Meanwhile, you can adjust the physical button (gear) of IPD (Interpupillary Pupil Distance) to get your suitable number.