Description
What is 2Players VR Platform?
2Players VR Platform is the most perfect presentation of the HTC VIVE, It have 2pcs 32 inch screen can play the promotional video to attract customer. The 9D virtual reality experience hall presents a star-like fantasy effect, which can show very accurate colors, and the color performance gives people a feeling of vitality. In the 9D virtual reality experience of the museum, every minute is wonderful. Through this simulator every dream will come true.
Advantages of 2Players VR Platform
1. One-key stop, easy management.
2. 2 * 32 inch screen displays gaming image, instruction, and propaganda video.
3. The 5.1 audio system creates an excellent business atmosphere.
4. Each games has detailed operating instructions, which is convenient for the players and staff to learn.
5. Support payment methods such as slot cards.
6. Intimate handles for charging.
7. The unique anti-winding structure to protect wires and player safety.
Features
VART 9D VR Game Simulator 2Players VR Platform. Kinds of VR games for different ages. 88pcs VR games can be chosen, such as VR shooting game, VR sport game and so on. Each VR game has its instruction, supporting one-click view instruction, players and waiters can easily get started.
Massive Game/Movie Contents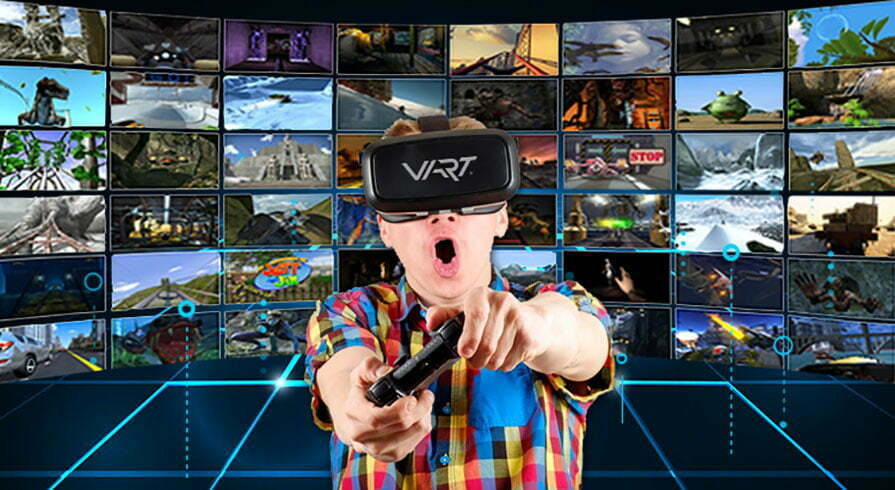 Experience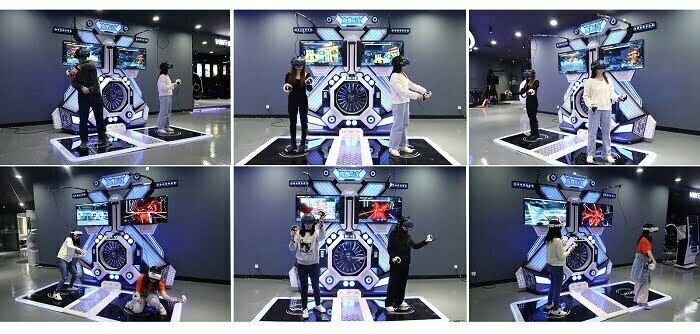 Factory