Description
Oculus Quest
The next level of VR gaming.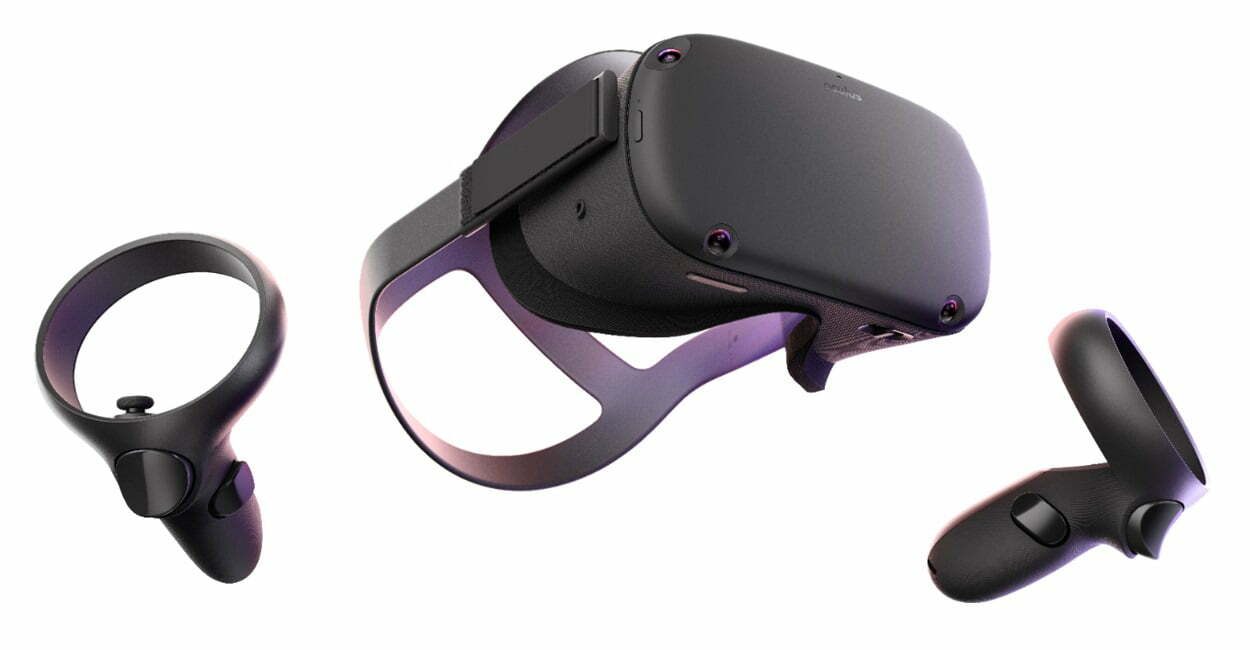 All in One VR
No PC. No wires. No limits.
Oculus Quest is our first all-in-one gaming system built for virtual reality. Now you can play almost anywhere with just a VR headset and controllers.
Easy Set Up
The world is your arcade.
Setup effortlessly whether you're at home or someplace new. Oculus Quest works with your environment, so you can play standing or sitting in spaces big or small.
Oculus Insight Tracking
Make your move.
Oculus Insight translates your movements into VR no matter which way you're facing and provides room-scale tracking without external sensors. Look around, duck for cover and turn the tide of the battle from anywhere in your playspace.
Oculus Link*
Play the best of both worlds. Now you can experience a wide-range of Rift content titles on Oculus Quest when connected to a compatible PC.
*sold separately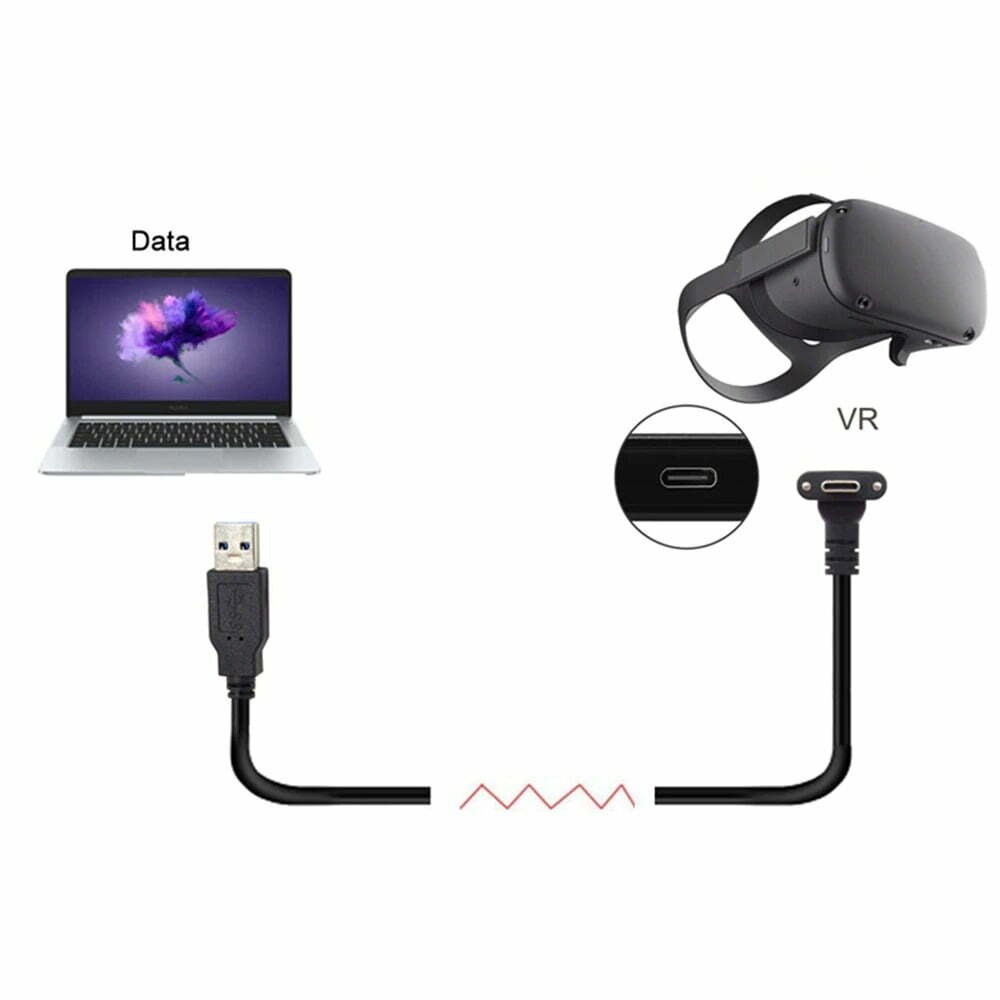 Built-In Audio
Listen up and all around.
Oculus Quest has positional audio built directly into the headset, so you can hear your teammates or what's sneaking up behind you even without headphones.
Two Touch Controller
Feeling is believing.
With Oculus Touch controllers, you can transport your hands and gestures right into the game. Your slashes, throws and grabs appear in VR with intuitive, realistic precision.
Hand Tracking
Controller-free control.
Now you can use your hands directly in virtual spaces. Just put down your Touch controllers to activate hand tracking and play certain games***, navigate menus, and more.
Oculus Quest System Includes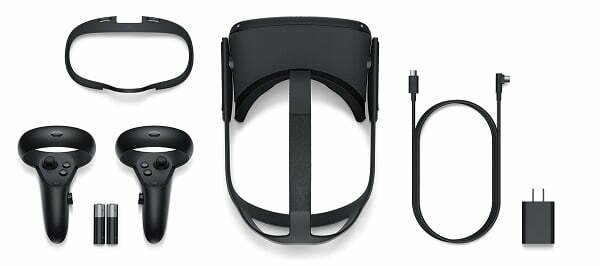 Headset.
2 Wireless Controllers.
15W Power Adapter.
2 AA Batteries.
Frame Friendly Spacer.
Setup
Download the Oculus App on your mobile device. Wirelessly connect your headset and phone to configure and start playing in VR. Browse our top VR titles and purchase from the Oculus mobile app or while you're in virtual reality.
Play Area Recommendations
Room scale play: The user should have a 9ft x 9ft space with at least a 6.5 feet x 6.5 feet playable area free of obstructions. Seated and Stationary play: The user should not be required to move beyond reaching with arms or leaning from the torso. For seated play, the user will be seated in a chair.