Description
Oculus Rift S is The future of PC VR gaming.
Pc Powered VR Gaming.
Blast, slash and soar your way through hundreds of our best VR games and exclusives already available in the Oculus store, with so much more to come.
Improved Optics
Next-generation lenses and a sharper display deliver bright, vivid colors and reduced "screen-door" effect. The advanced hardware works with Oculus software innovations to render smooth gameplay on a wide range of PCs.
Ergonomic Design
Thanks to a halo headband redesigned with speed in mind. Rift S stays securely and comfortably in place with a quick twist of the fit wheel, so it can take — or double take — your fastest reactions.
Oculus Insight Tracking
Oculus Insight translates your movements into VR no matter which way you're facing and provides room-scale tracking without external sensors. Look around, duck for cover and turn the tide of the battle from anywhere in your playspace.
Two Touch Controllers
With Oculus Touch controllers, you can transport your hands and gestures right into the game. Your slashes, throws and grabs appear in VR with intuitive, realistic precision.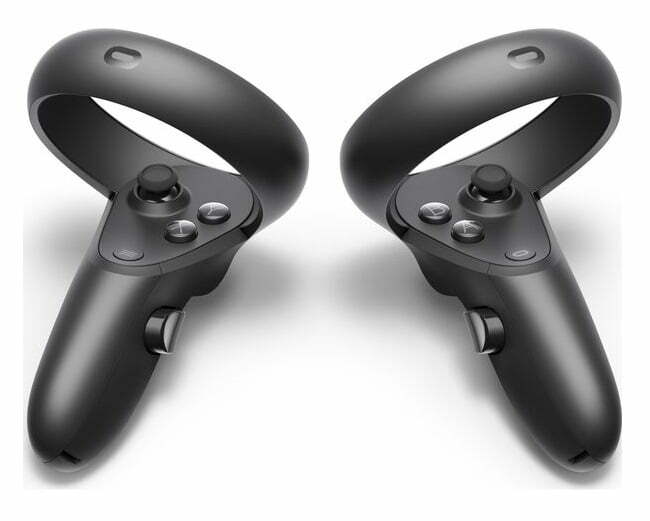 Oculus Quest System Includes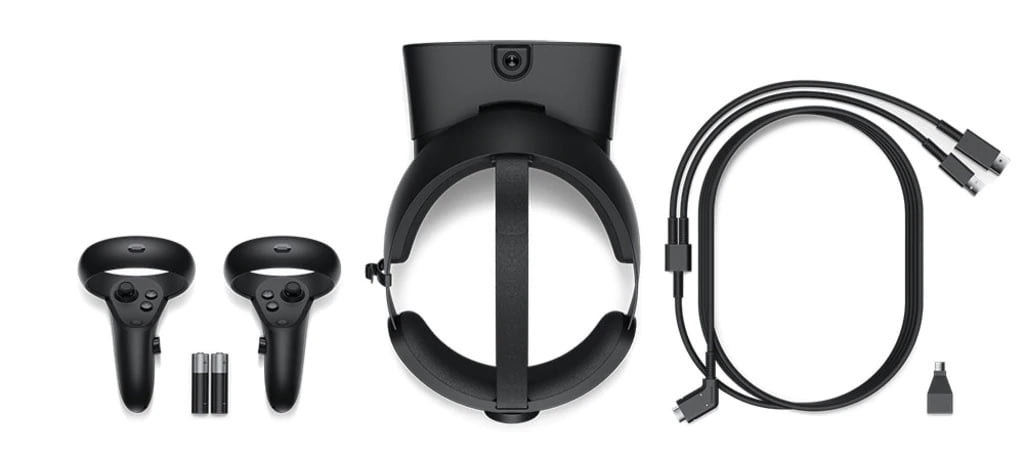 Headset
2 wireless controllers
2 AA batteries
Frame Friendly Spacer
Headset cable
Video Output