Description
What is VR Flight Simulator?
VR Flight simulator was developed by advanced international dynamic control technology with unique freedom electric motion-based dynamic platform which can achieve movements.Players can choose the games themselves by using the joystick.
It supports 360° rotation and service motion lifting emulation. And there is the pause button to easily touch for customers when want to stop.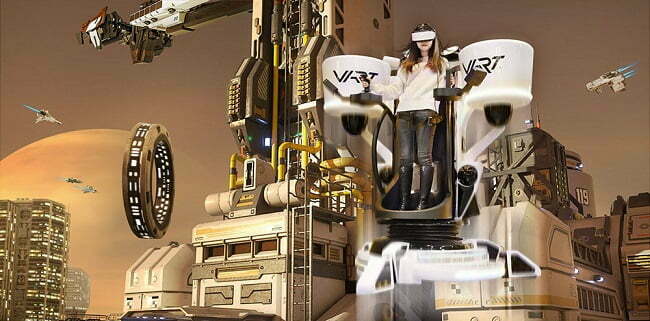 Advantages of 360 Degree VR Chair
1. Cool appearance– fly jet design with blue led light.
2. Panoramic VR glasses from Deepoon — make you in more realistic world.
3. Intelligent Joystick control handle—hold joystick for shooting.
4. Seat belt— for safety.
5. Wind effect—with face air and ear air.
6. Speaker— with special sound from the games.
7. 360 degree rotation–could up and down 0.5 meter, 360 degree rotation.
8. One stop button— press the button to stop the game
9. Head Sink– Good heat dissipation for long life.
10. Interactive Games— 5pcs HD VR games.
Features
VART Original Immersive 9D VR Flying Simulator Standing VR Flight Simulator. It can up and down at 1 meter. Left and right 360 degree rotation + shooting at the same time. Wind blow effect will bring you more real flight experience at the VR world. It also support multiplayer compete.
Massive Game/Movie Contents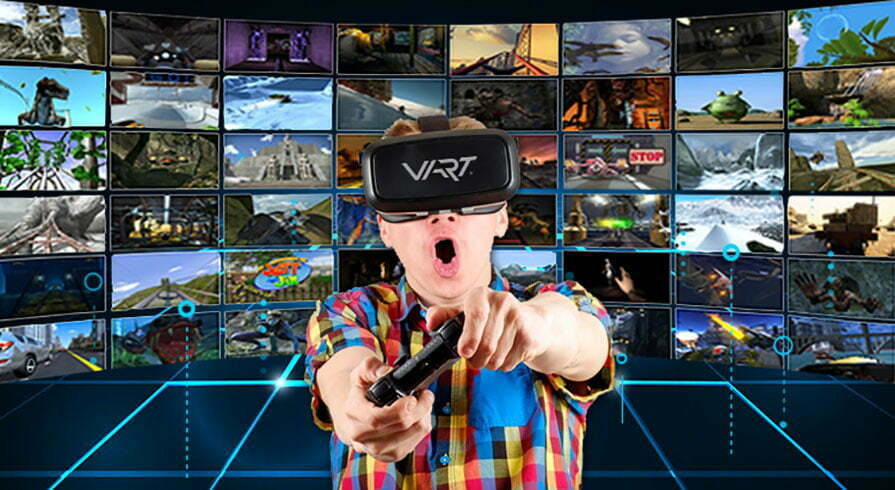 Experience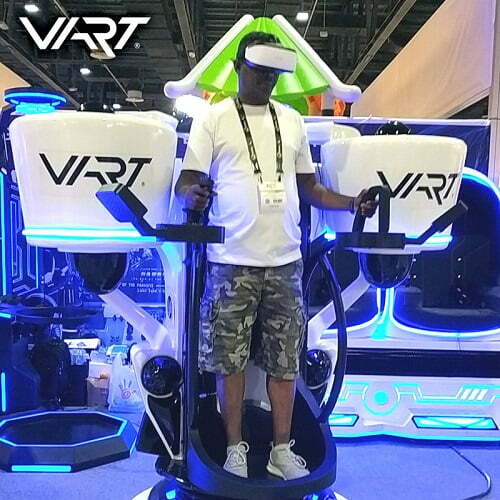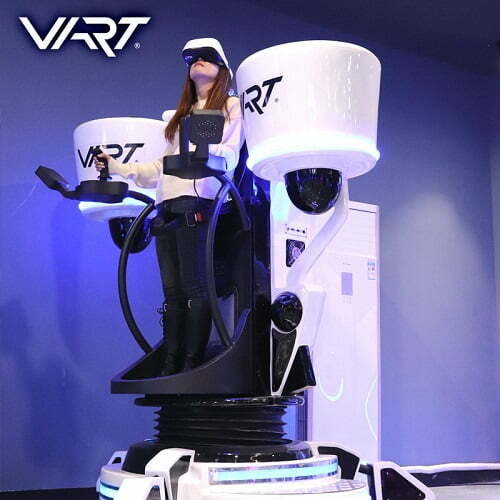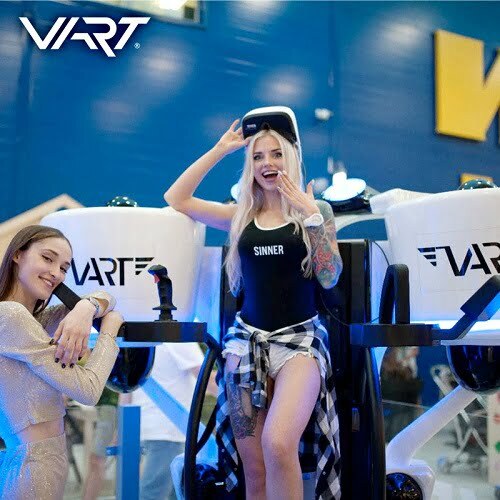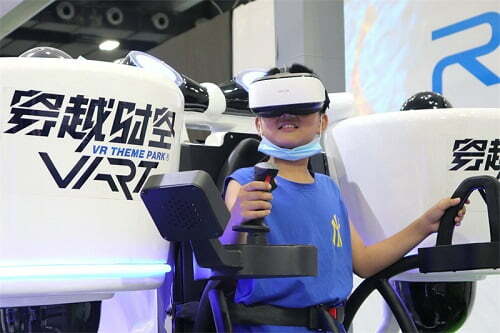 Factory