Description
What is VR Kids Amusement Rides?
Kids VR Ride is one of funny parent-child game machine which is very popular for children. Children can sit on the seats which is equipped with interactive shooting guns and traversed into various spaces to fight the enemy. The project can be used for 4 persons at the same time.The four seats move on the track. As if you are moving through the vast mysterious space, through the space-time sights (VR glasses) fixed on the guns, you can pull the trigger to destroy all kinds of monsters.
Advantages of Kids VR Ride
1. Industry's first VR + track + shooting project.
2. No need to wear VR Glasses, 360 degree panoramic shooting.
3. Support competitive ranking of 4 people.
4. Small track, big scene. Create a vast game scene with VR technology.
5. Come with promotional videos. First-class sound and light effects, absolutely attractive.
6. 4 people play game at the same time.High and fast return.
7. Support track and seats customized.
8. Parent-child game machine, suitable for family and inspire children's interest in technology.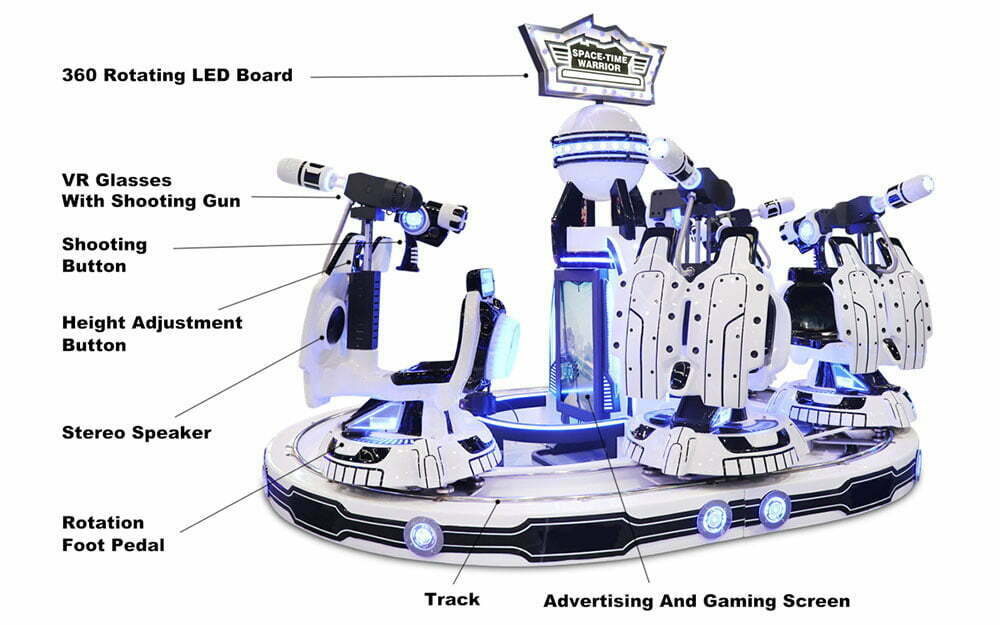 Experience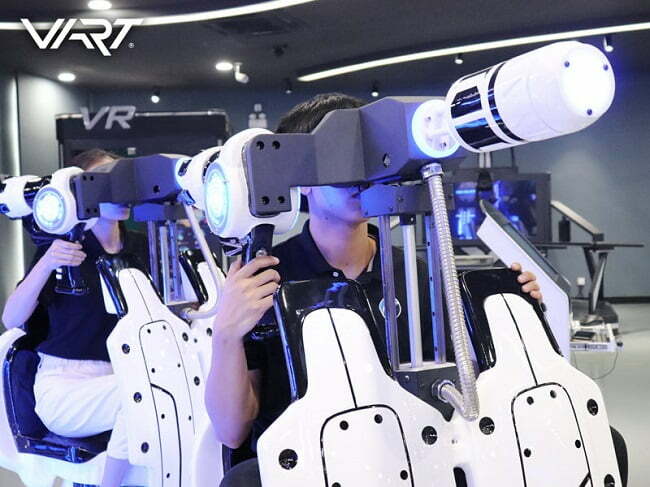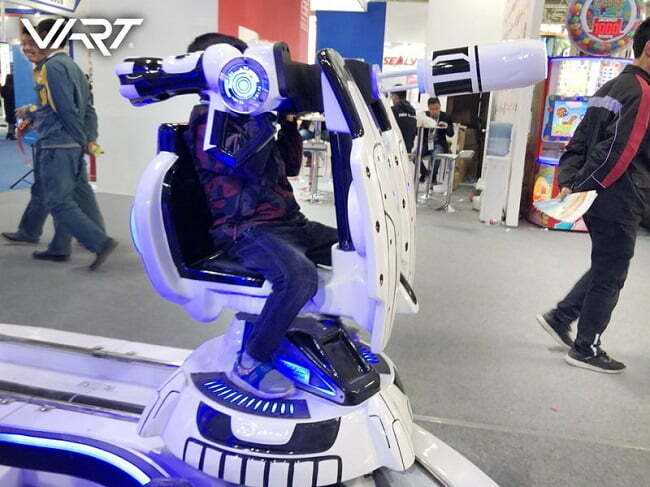 Factory