Description
KAT Walk Mini
Universally Compatible
With support from all major VR headsets and platforms, KAT Walk Mini is fully compatible with all VR games that support Free Locomotion such as Fallout 4 VR, PayDay VR, DOOM VFR, Skyrim VR, Resident Evil 7 and more!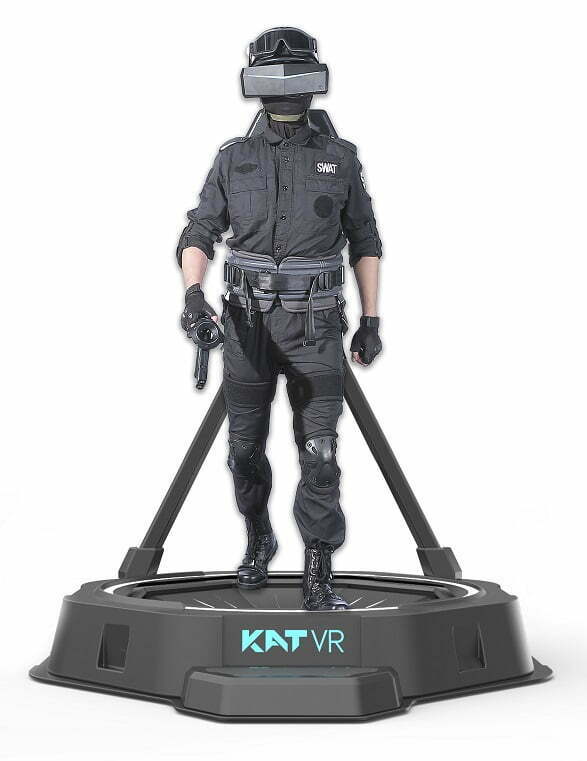 Smaller and Lighter
The mini comes in a smaller and lighter design, allowing it to fit in even the smallest rooms.
Open and Unrestrictive Design to Unlock Infinite Spaces
Our unrestrictive design allows you to perform a wide variety of actions safely and smoothly. Freely turn around, walk, run, sprint, strafe and walk backwards, crouch or even get down to take cover or pick items up. No need to worry about hitting your furniture or tripping over your wires.
Smart & Safe
The smart design is constantly reacting to every move you make. Support you while walking and cleverly adapt to let you safely crouch or get down to pick items up. The new shock absorbing base-plate can protect your knees and allow for longer play sessions.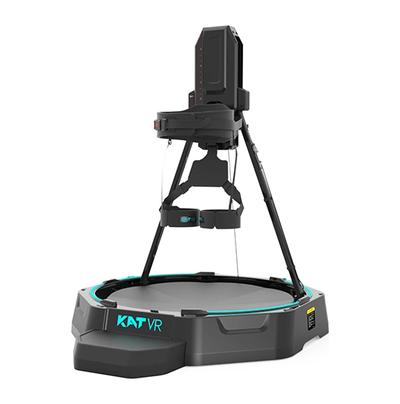 Contactless Sensor and Optimized Algorithm
Discover our new contactless sensor technology that is far more accurate and offers a much lower delay than the old solutions. It is powered directly by the machine so that you no longer need to recharge the batteries!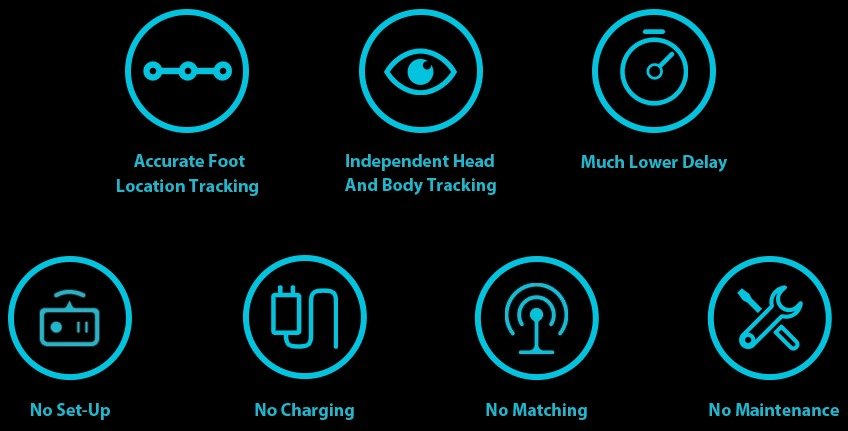 Adaptive Tension Design
The KAT Walk Mini's adaptive tension design accommodates a wide variety of different body types, anyone ranging from 140cm-195cm, and weighing up to 130kg, can use KAT Walk Mini without needing to change any components.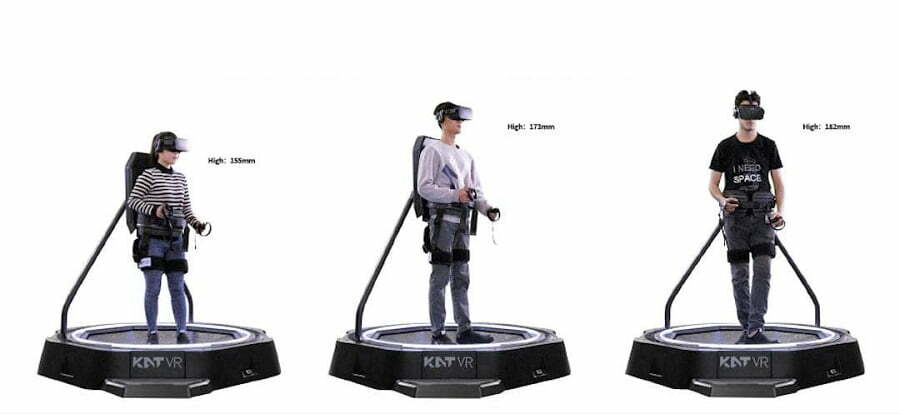 VR/PC All in One Platform
The KAT Walk Mini comes with an all-in-one platform that can be used from inside the VR environment. Allowing players to easily use it without requiring external assistance.
Endless Possibilities
Our open SDK suit, allows developers to easily integrate their games and VR applications in only a matter of hours. The KAT Walk Mini is not only for gaming, but can also be used for wide variety of industrial applications and training simulators.