Description
KAT Walk C 2
KAT Walk C 2 is a 2ND-Generation Personal VR Treadmill – First VR-Gamer-Optimized device that unlocks ALL PHYSICAL ACTIONS in all free locomotion games across different platforms! Providing 360° of infinite and natural movement in VR from a single spot at your home, the C2 enables the missing ways of intuitive Human-VR interactions! One device to unlock realistic exploration of the Virtual Worlds in any way possible!
KAT WALK C 2 & KAT WALK C 2+
We have designed the KAT Walk C 2 as a second-generation VR Treadmill to completely level up your gaming experience. But there is more – KAT Walk C 2+ opens up a whole new dimension of immersion for the most hardcore VR enthusiasts!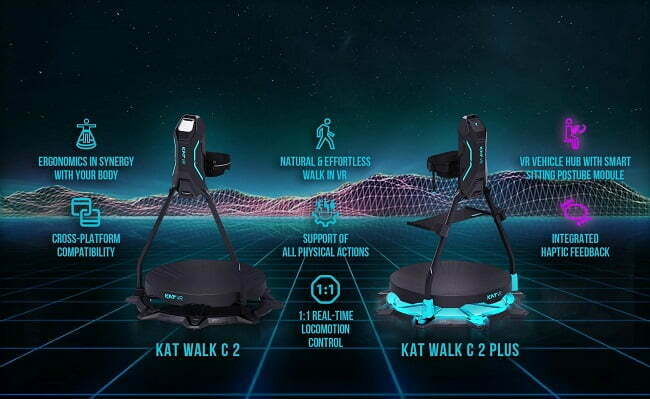 Natural & Effortless Walk In VR
KAT Walk C 2 lets you traverse the VR games more naturally and with less physical effort! Play longer, wait further and discover more while fully immersed in the infinite walking space in VR!
Highly personalized VR Walking Experience
Our second generation dedicated footwear was designed for much more than just natural walk in VR! It can adapt to your personal preferences to provide the optimum walking experience for YOU!
Full Freedom In AnyPhysical Actions
Unleash the entire potential of your body in VR! The C2 Omni-Directional VR treadmills let you carry out all physical actions without any safety concerns! Do what your body is capable of doing and forget about the limitations of your play area!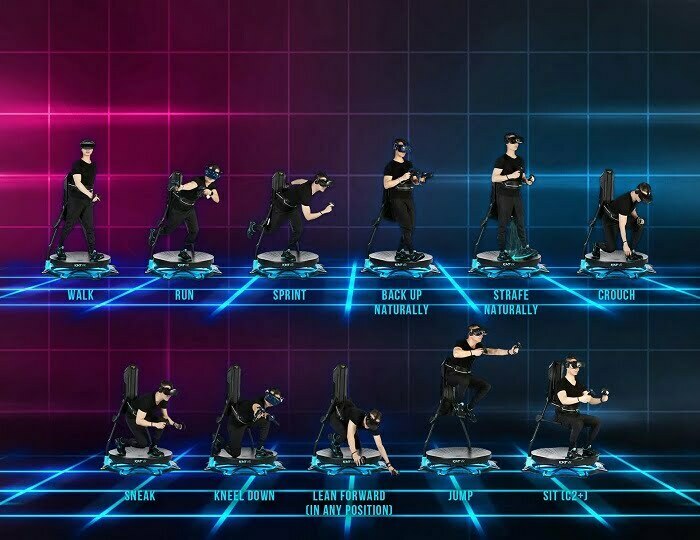 Compact ergononomics in synergy with your body
The KAT Walk C 2 ergonomics and mechanical structure are weightless and imperceptible. Granting you the feeling of unbounded physical freedom and letting you outperform yourself in VR!
1:1 Real time locomotion-control
Our revolutionary multi-sensor locomotion system accomodating a whole new algorithm sets the new standards for movement accuracy. Carry out even the smallest micro-operations with maximum precision!
Smart sitting posture module
With the C 2+ all-action support evolves into all-scenario support. Sit down to interact with VR in a natural way not only when you're walking! Reach more efficience than in reality, being able to get a break at any moment!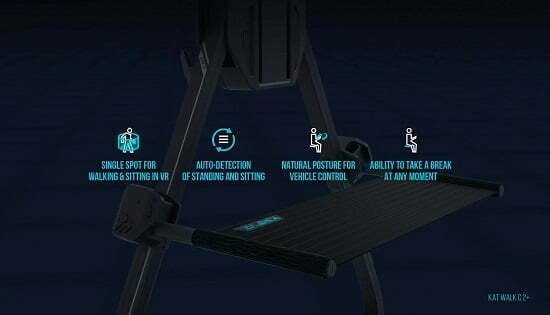 Integrated haptic feedback system
KAT Walk C 2+ opens up the new dimension of immersion! Feel your interaction with the Virtual World through haptic vibrations integrated with the walking base and capable of simulating different events!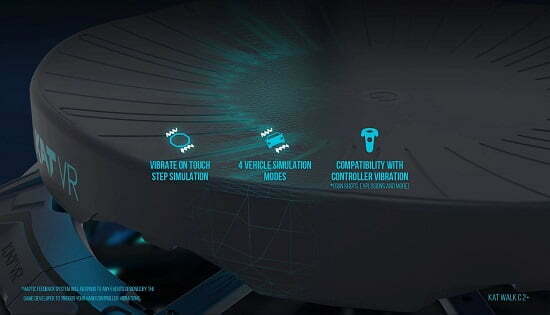 First ever VR Vehicle Hub!
Combining the ability to sit with an integrated haptic feedback system, C2+ turns into a multi-functional VR vehicle hub capable of simulating different types of vehicle interactions!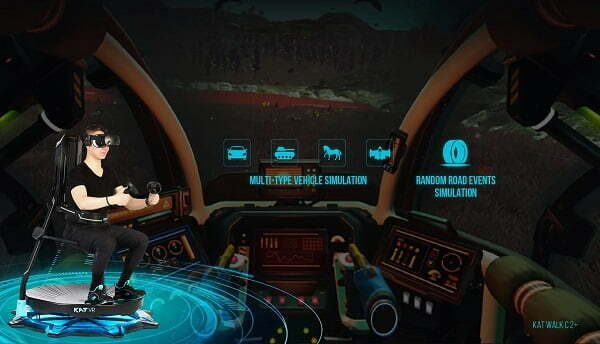 One-size-fits-all Design
The KAT Walk C 2 and C2+ VR Treadmills support a wide variety of users! Share a single device with of your family and friends!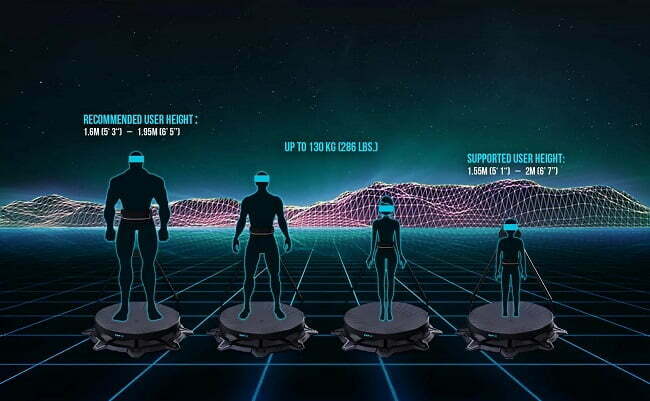 Designed to fit right into your gaming Cave
Our Virtual Reality treadmills are designed to conveniently fit into your home, and become a single, central point of your entire VR experience – one spot to unlock all VR interactions!