Description
VIVE Wrist Tracker
This lightweight and versatile VR tracker is designed to work with VIVE Focus 3. Wear it on your wrist for enhanced hand tracking, or attach it to real-world objects to track them in your virtual environment.
How it works
Enhanced hand tracking
When a user wears a tracker on their wrist, the software can predict the tracker's motion trajectories even when the tracker is out of the camera's view for a short period. This means it can predict their hand position when the hand leaves the tracking camera view or when the hand is obstructed.
VIVE Wrist Tracker on fire extinguisher icon
6DoF object tracking
VIVE Wrist Tracker uses the same tracking technology as the VIVE Focus 3 Controller. LEDs are picked up directly by the VIVE Focus 3 tracking cameras to help achieve accurate 6DoF inside-out tracking. This means it's easy to attach VIVE Wrist Tracker to real-world objects and track them with full 6DoF.
Upgrade 3DoF to 6Dof
For those who need to track smaller objects, you can attach a small 3DoF sensor to an object like a screwdriver or scalpel. VIVE Wrist Tracker enables tracking hand-held objects easier by combining the rotation data of the 3DoF sensor with the positional data provided by VIVE Wrist Tracker to deliver a complete 6DoF experience.
Lightweight, accurate, versatile
With VIVE Wrist Tracker, the Focus 3 cameras can track from the hand to the elbow to enable better hand-free tracking and natural movement of your avatar's upper body. This is accomplished by integrating a specific IK solver.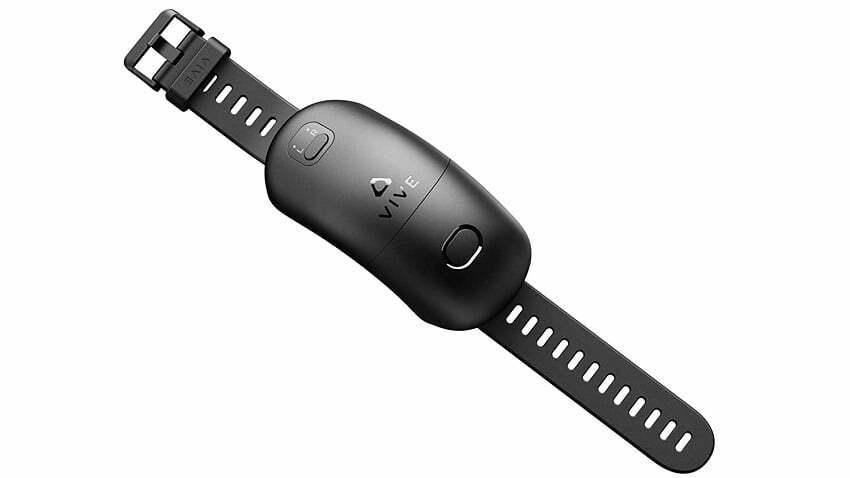 High-frequency IMU data and an advanced kinematic model can predict the VIVE Wrist Tracker's motion trajectories even when it's out of the camera's view for a short period of time.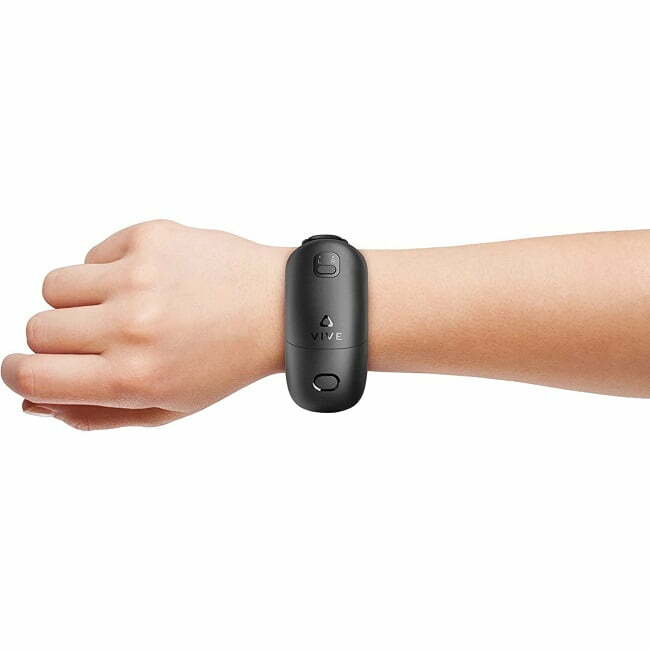 Small, light, long lasting
VIVE Wrist Tracker is 85% smaller than a VIVE Focus 3 controller, and 50% lighter at just 63g. The device delivers up to four hours of constant use, with an LED indicator to show you the battery status, and is charged via USB-C connector.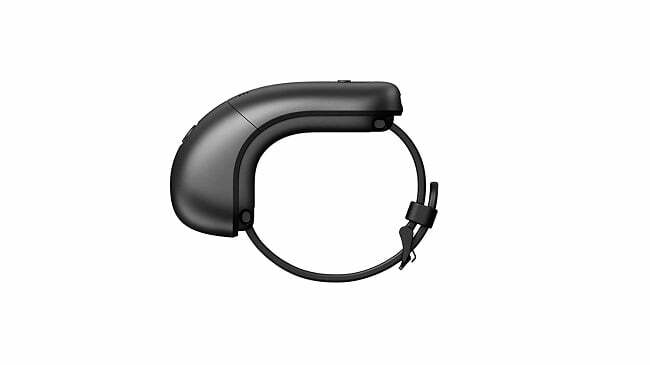 Easily remove and clean the strap or completely switch it out for a different one. The standard 22mm lugs work as attachment points for custom 3D printed mounting solutions too.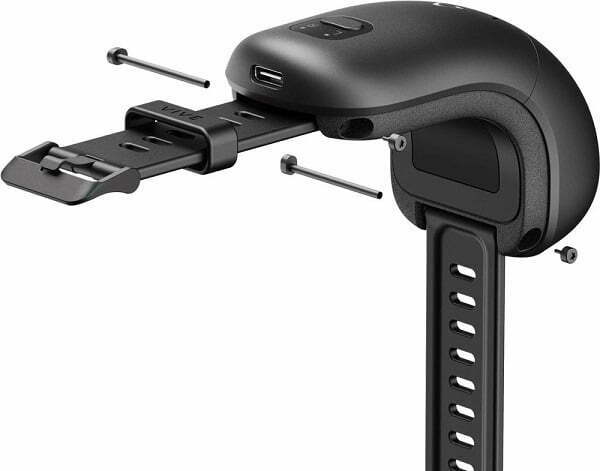 Hand-tracking support
VIVE Wave is the XR runtime and toolset with an open interface that enables easy mobile XR content development and high-performance device optimization for third-party partners. Content developers also can get the pose and button event of VIVE Wrist Tracker from Wave SDK.
PC-VR content support
VIVE Wrist Tracker's advanced hand tracking is compatible with the majority of the PC-VR content that uses hand tracking. The PC-VR streaming application, VIVE Business Streaming natively supports VIVE Wrist Tracker. Hand tracking works with PC-VR applications that support OpenVR Skeletal Input and the OpenXR Hand Tracking API.*
Use Cases
Physical Therapy & Rehabilitation
Track the full range of motion of your patient's fingers, hands, and arms for improved data collection to optimize their physical therapy treatment.
Sports Simulation
Simulate game day by allowing athletes to train with their own hands in virtual training environments.
Officer Training
Prepare officers for real-world situations using hand tracking and true-to-life tasers and tools.
Fire Safety Training
Teach first responders to fight a range of fires using a 6DoF-tracked fire extinguisher without the risk.