Description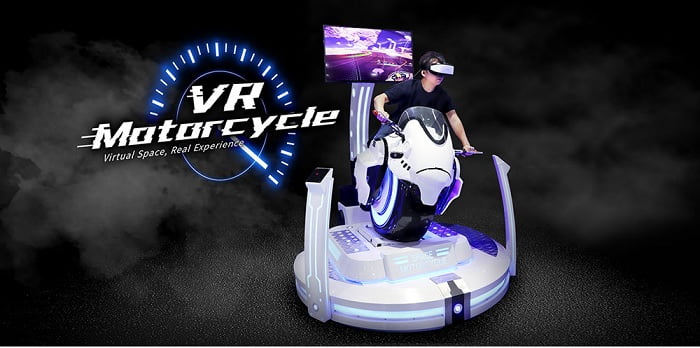 8 advantages of VR Motorcycle Simulator
1. Start an XY axis dynamic platform. Enhance the feeling of pushing back the exercise experience.
2. Humanized background management, supporting background audit and platform testing.
3. Frequency conversion wind effect. Experience the thrill of racing speed.
4. Intelligent high-quality game handle, comfortable operation.
5. 42-inch LCD screen. Simultaneously show the game.
6. Leather seats and lighting colors can be customized.
7. Support coin and credit card payment.
8. The latest single-wheel motor design.
What is VR Motorcycle Simulator?
VR Motorcycle Simulator is an Extreme Racing Sport that we can never refuse. It makes us feel like a real motorcycle driving experience. When games start, we will feel the speed of the motorcycle, the strong vibration of the motorcycle riding simulator, the wind blow on your face and feel HD 360 degree vision.