Description
VX58 Curved Gaming Monitor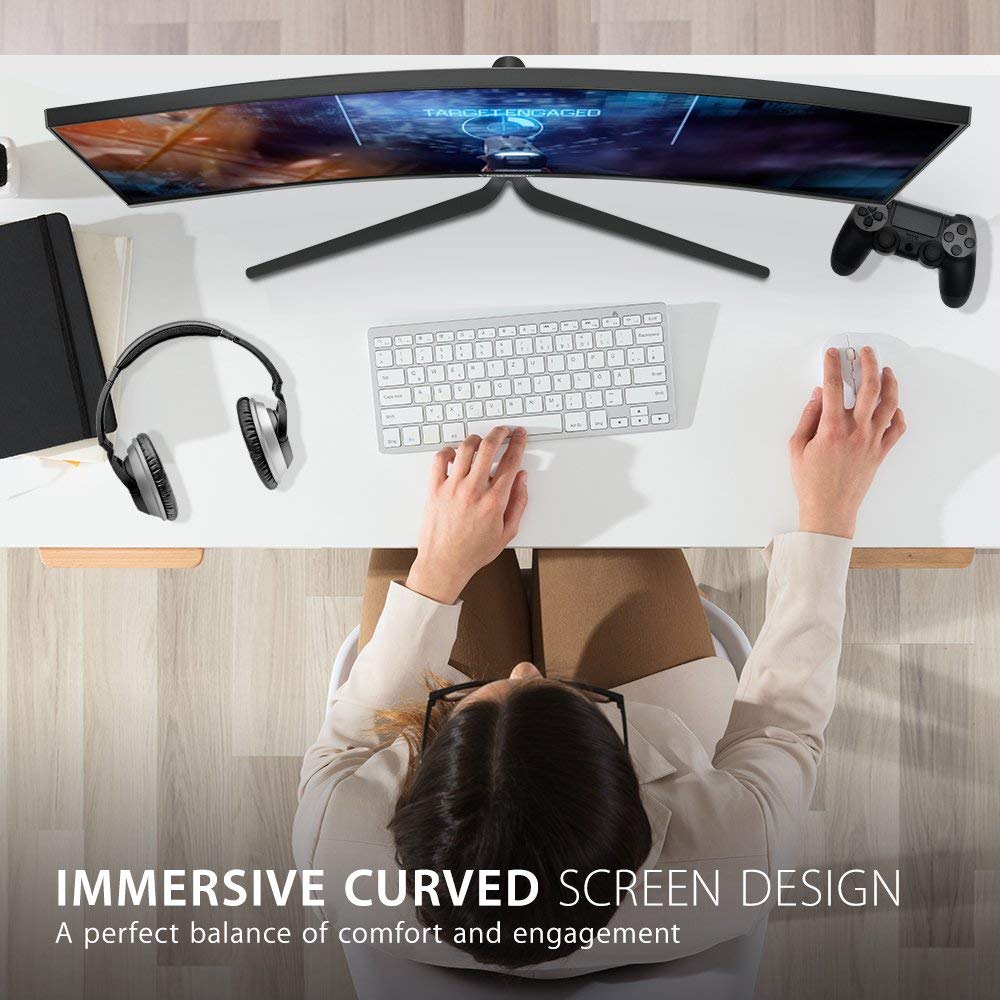 1800R Curved Immersive Screen
With an 1800R screen curvature, VX58 series provides a truly immersive viewing experience that lets you enjoy big, bold and stunning panoramic views.
144Hz Refresh Rate
With a swift 144Hz refresh rate, this monitor delivers great visual fluidity and flawless graphics no matter how quickly the in-game action unfolds. Say goodbye to the annoying tracers and blur motion, experience your triple A game with smoothest visual ever.
Rapid Response Time
With up to 1 millisecond response time, allowing the monitor to run the visual game smoothly without streaking, blur or ghosting. This monitor also has 5 level response rates that are useful for correcting "overshoot" and motion blur when playing games in high refresh rates, this is very useful if you like playing action and racing games.
AMD FreeSync™ Technology
Equipped with AMD FreeSync™ technology, ViewSonic gaming monitor synchronize image frequency output seamlessly between the graphics card and monitor with 48-144Hz FreeSync range, effectively eliminating image tearing, stuttering and jerks for a smooth gaming experience.