Description

Qanba Obsidian – Where Style Meets Skill
Function meets style with the Qanba Obsidian, the newest addition to Qanba's premium joystick line-up. Both designed and tested by fighting game e-athletes for nearly sever years, Qanba joysticks are the superior choice for leveling up your game. With a stunning exterior built-in tournament-grade components, the Obsidian has quickly become a favorite by members of the fighting game community and top e-athletes alike.
Premium Japanese Arcade Joystick & Buttons
The Obsidian is equipped with Sanwa Denshi joystick and pushbuttons for the most authentic Japanese arcade style experience, wherever you play. Universally agreed as the standard for tournament play, the Sanwa Denshi components ensure the highest precision so nothing inhibits your A-game.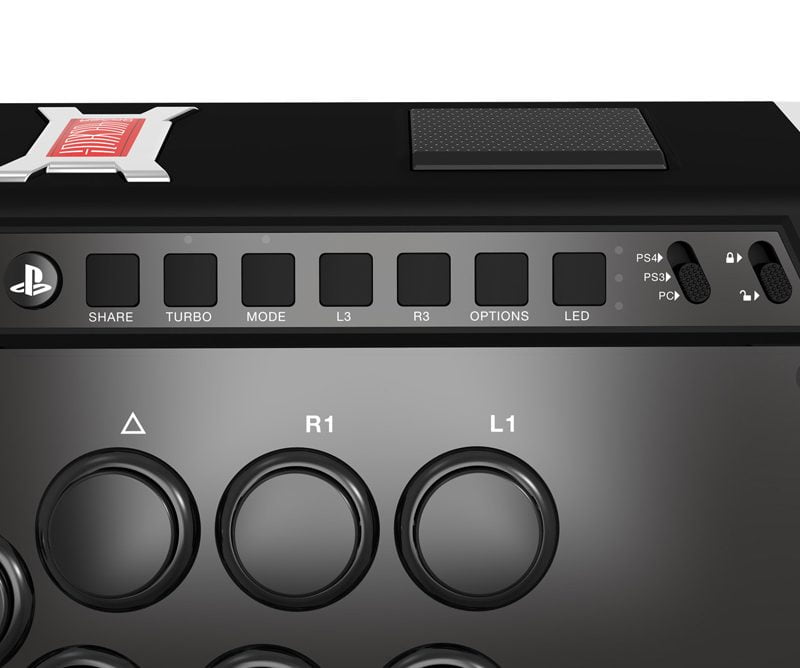 Official Sony Licensed Product
Our partnership with Sony enables maximum compatibility with all fighting game titles on PlayStation systems. Access and navigate the PlayStation menu or share photos to the PSN without skipping a beat. Swapping between PS3, PS4 and PC is a cinch. Lock button included for no mishaps in the heat of your match.
Aluminum Alloy Bevels
Widely regarded as the best-looking joystick on the market with its signature stunning aluminum alloy bevels against a glossy black case. The Obsidian is a stylish addition to your collection or a statement at your next tournament.