Description
DESIGNED TO TAKE A BEATING
The Razer Tactical backpack is made from the same materials used for military flak jackets to protect its wearer from debris and fragmentation – thick, tightly woven robust ballistic nylon. Its water-resistant, scratch and tear-proof exterior effortlessly protects your gear as you take on the perils of everyday life.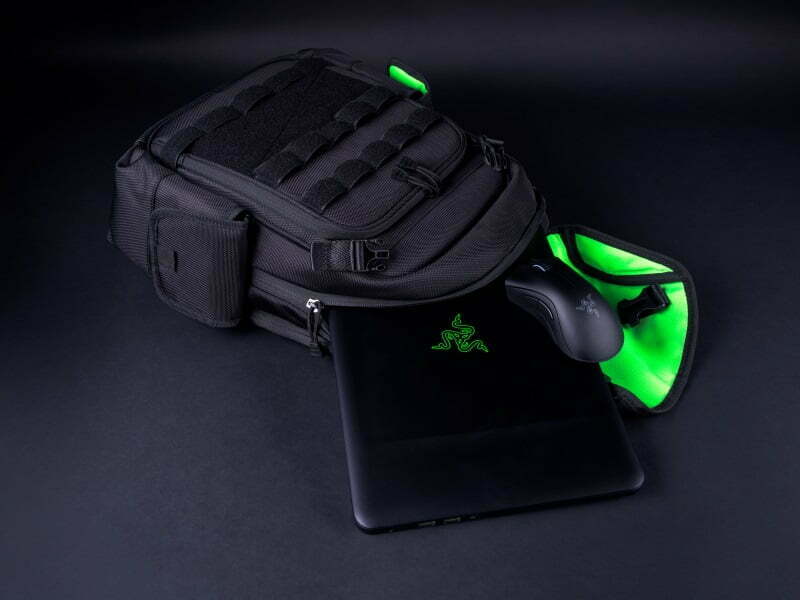 DIVERSE MULTIPURPOSE COMPARTMENTS
Compartments inspired by military utility bags, the Razer Tactical backpack comes with a modular webbing front, allowing you to customize with most MOLLE pouches. Whether you're heading off for a LAN party or a weeklong trek, the configurable compartments allows your backpack to perfectly adapt to your specific needs.
CARRY WITH COMFORT
A frameless design with heavily padded shoulder straps and back panel ensures comfort and ease regardless of what you carry. Easily engage the chest strap to evenly distribute the weight of a heavier load over your back so you experience less fatigue.