Description
Unleash Your Voice
Designed and tested by top streamers, the Razer Seirēn X is your key to getting heard in the mightiest way possible. Backed by the best microphone technology, it's the first step to taking your live streaming to new broadcasting heights.
Streamlabs Certified
We are constantly looking for ways to support the streaming community; that's why it's so important for us to work together with other players in the ecosystem.
Streamlabs is the #1 free platform that streamers use to customize and grow their channels..
Ultra-Precise Pickup Pattern
Using a supercardioid pickup pattern, sound is recorded at a tighter angle. This reduces unwanted background noise and allows you to deliver your voice loud and clear to your audience, so they never miss a single message.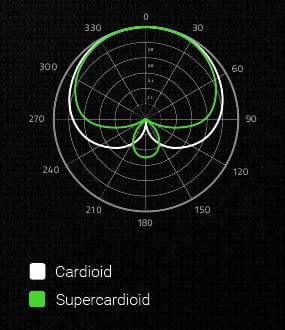 Shock Resistant
When things get exciting, accidental knocks and bumps happen. When that happens, the built-in shock mount dampens vibrations to help protect your stream against sound anomalies.
Compact Form Factor
Most professional microphones sound great, but tend to be obstructive and too bulky for desks with limited space. Thanks to its compact and sleek form factor, the Razer Seirēn X delivers a superior audio broadcasting experience while remaining as subtle as possible.