Description
Razer Ripsaw – Professional streaming made easy
High-definition 1080p game capture in 60FPS
Let your audience feel as if they are right there beside you, when Razer Ripsaw broadcasts to popular streaming platforms in crisp clear 1080p at up to 60 frames per second.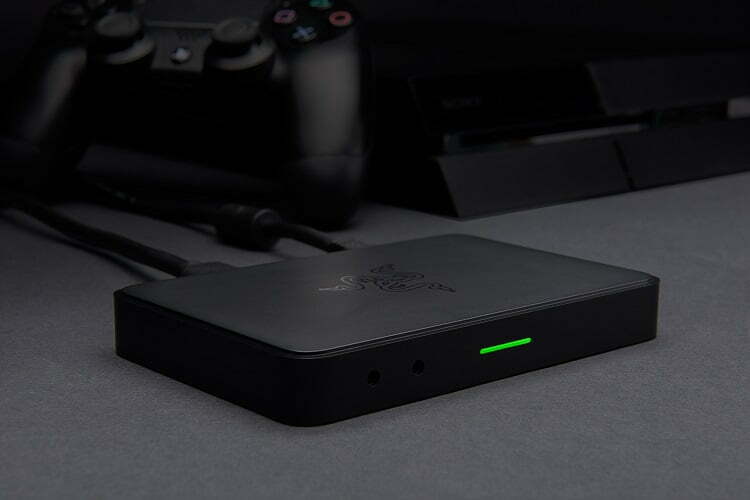 Ultra-low latency stream over USB 3.0
Razer Ripsaw captures your game footage as uncompressed raw data and streams it on with near-to-zero latency over USB 3.0. No screen tearing, no artifacts, just ultra-smooth streaming.

Professional-grade second audio mix-in
Plug in an aux-in music source or mic-in capable microphone to the Razer Ripsaw's second audio mix-in channel to conveniently layer your stream with commentary, or the right companion music track.
Support for next- and last-gen consoles
Razer Ripsaw comes with additional component cables for plug and play with Nintendo Switch, PC, Razer Forge TV, Xbox One, Xbox 360, PS4, PS3 and Wii U.
Compatible with popular streaming software and services
Razer Ripsaw is designed to work with industry leaders like Open Broadcaster Software (OBS) and XSplit, giving you access to a wide range of powerful tools to produce captivating content.
Get a free upgrade to Razer Cortex: Gamecaster Pro (lifetime license)
Simply download the software and plug your Razer Ripsaw into the system to activate it. We want you to have the best setup for the winning stream.