Description
Experience 7.1 Surround Sound
The Razer Kraken 7.1 V2 delivers an immersive surround sound gaming experience to enhance your aural situational awareness. You'll always hear where the enemy is coming from, and where your team is located, to strike with precision. What's more, the engine is entirely customizable via Razer Synapse, so you can determine the best placement for the audio channels to best fit your own listening preferences.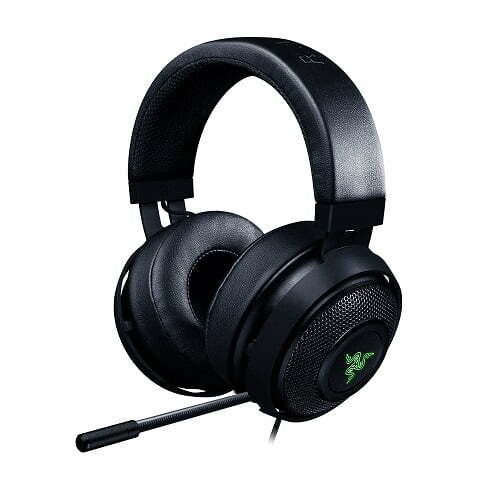 Louder and Clearer Than Ever
The Razer Kraken 7.1 V2 is outfitted with larger drivers than its predecessor to offer a louder and richer soundstage than ever before. You'll feel like you're right at the center of all the gaming action, while ensuring your team's shotcalls are heard with absolute clarity.
Cut All Noise
A fully retractable microphone with active noise-cancellation* ensures crystal clear communication. Cut through the noise at the loudest LAN parties and eSports tournaments to ensure your team is always hearing your coordinations loud and clear. The Razer Kraken 7.1 V2 is also officially Discord® certified to guarantee crystal-clear communication.
*Noise-cancellation only available on PC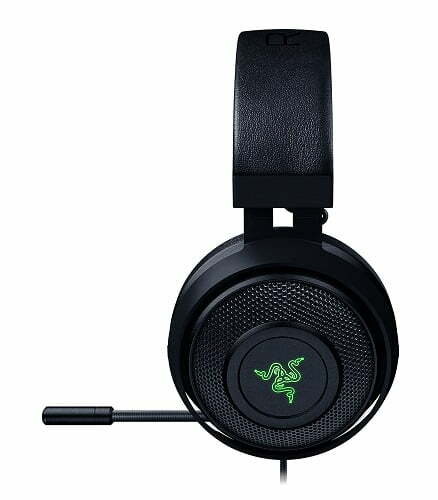 Lightweight and Durable
Made of Bauxite aluminum, the entire frame of the Razer Kraken 7.1 V2 is lightweight, flexible and incredibly durable. It has been tested extensively to withstand the rigors of pro-gaming.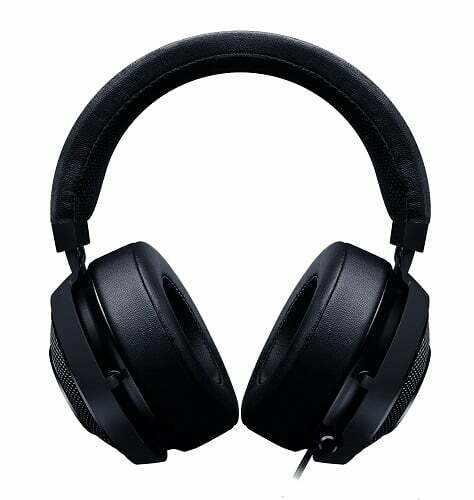 The headband was designed for balanced weight distribution and reduced clamping force to maximize comfort during lengthy gaming sessions.
The ear cushions are larger, softer and better sound-isolating than before. They are easily interchangeable with a choice between circular or oval-shaped designs* allowing for a personalized fit.
*Oval shaped ear cushions sold separately.
Special in-mold channels have been designed into the ear cushions enabling specs-wearing gamers to wear the headset free of strain.
COOLING-GEL CUSHIONS ADD-ON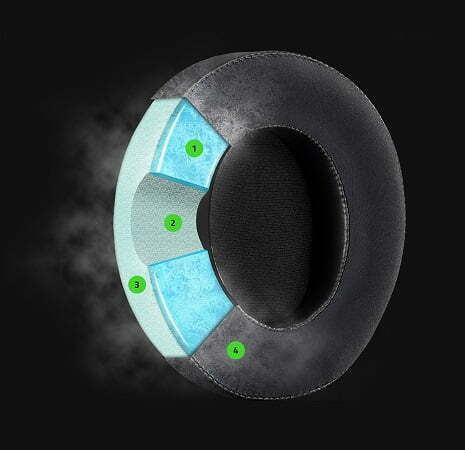 Cooling-gel cushions with eyewear relief are also available for the Razer Kraken 7.1 V2.
Cooling-Gel Layer
Reduces heat build-up during intense gaming sessions
Eyewear Relief
Wear glasses without feeling any strain
Memory Foam
Comfortably fits the unique shape of every individual's heads
Heat-Transfer Fabric
Provides heat transfer with faster sweat evaporation