Description
HTC Vive Cosmos
The VR universe is expanding
Enter the next era of virtual and extended reality with VIVE Cosmos. Discover PC-powered VR designed to maximize simplicity, experience, and possibility. Explore a system that uses the sum of its parts to improve on the limitations of other headsets. Go beyond what you know with VIVE Cosmos.

VIVE Cosmos is PC-VR primed for the present and the future.
Get the most impressive VIVE visual resolution yet. Dive into virtual reality with simplified setup and inside-out tracking. Tailor your experiences with forward‑thinking mods.
Features
6 TRACKING CAMERAS - Get expansive movement coverage with a wide tracking field-of-view
SUPERIOR VISUAL FIDELITY – 2880 x 1700 combined-resolution, 90Hz refresh rate & adjustable interpupillary distance (IPD) dial for visual comfort and quality
CONVENIENT FLIP-UP DESIGN – Snap back to reality with a simple push of your display and headphones
STEAM & VIVEPORT LIBRARY ACCESS – Play your favorite VR games & apps straight from VR's top content stores
VIVE REALITY SYSTEM (VRS) - Be more immersed, beginning to end, with a reimagined user interface for VR
VIVEPORT INFINITY – Get 6 months of unlimited VR play of 700+ games & apps. Code included in box.
Refined inside-out tracking.
Expand your range of motion with six camera sensors. Accurate inside-out tracking via wide field of view (FOV) and six-degree-of-freedom (6DoF) support. Immersive VR right out of the box.
Large camera-sensor range.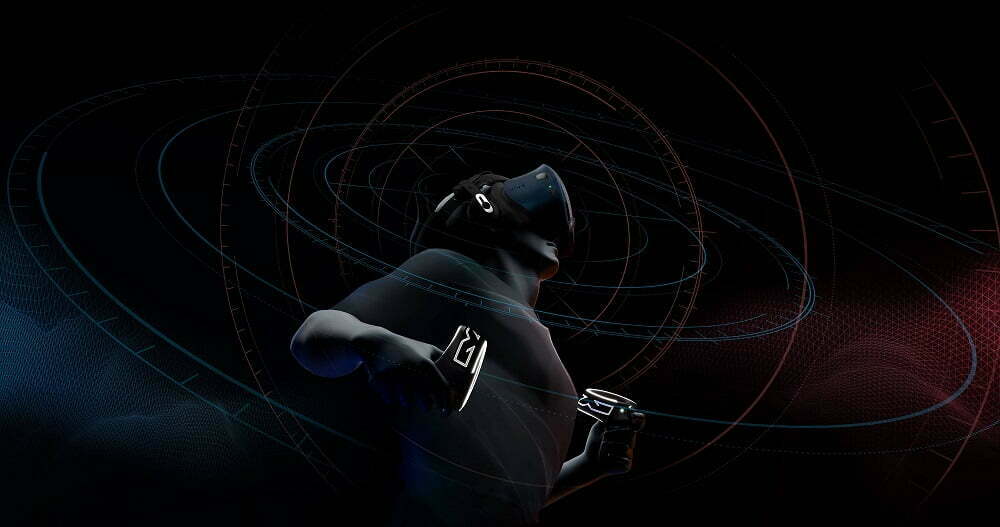 Quick & easy setup.
Inside-out tracking enables plug-and-play portability. Pairs with a wide array of VR-ready PC desktop and laptops. No base stations needed.
Crystal-clear graphics.
View text and graphics through a 2880 x 1700 combined pixel resolution—an 88% increase over the original VIVE. All-new LCD panels reduce the distance between pixels, minimizing the screen‑door effect.
2880 x 1700 combined resolution.
Real RGB Display.
Minimal screen-door effect.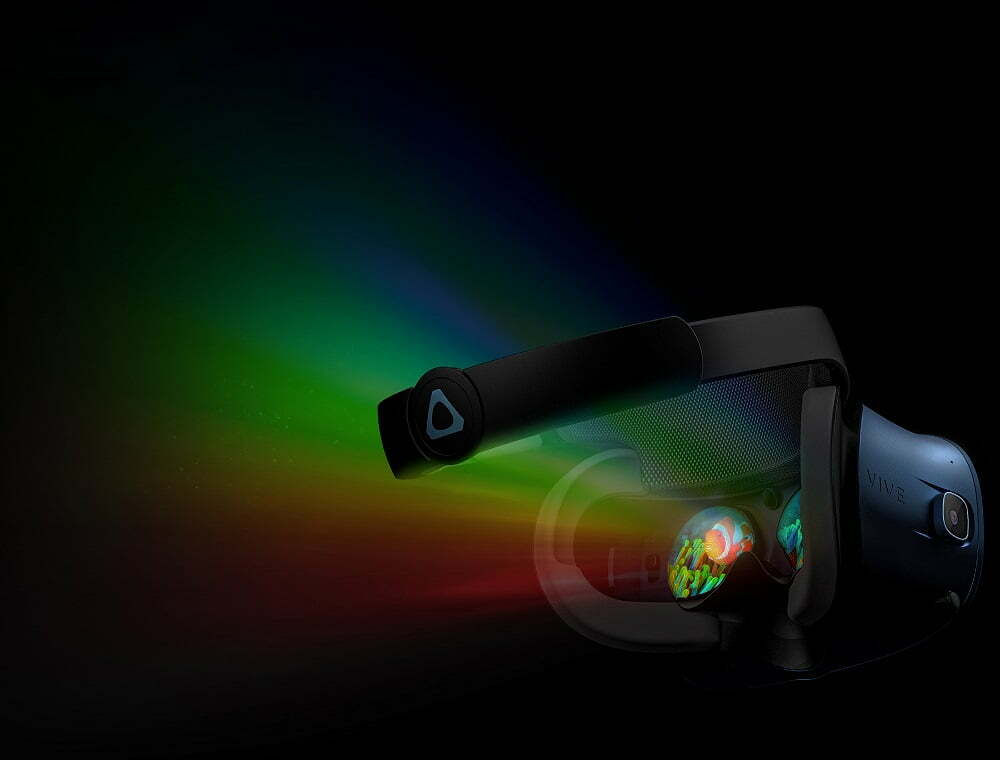 Flip-up design.
Jump between reality and virtual reality in seconds with the innovative flip-up design%E