Description
XG3240C – 32″ Curved Gaming Monitor
The ViewSonic® XG3240C is a 32″ WQHD 144Hz gaming monitor with the perfect amount of curve for immersive gaming on both PC and console. XG3240C's 144Hz refresh rate keeps your gameplay tear-free, while AMD FreeSync gives you smooth, fluid visuals during fast-paced action. XG3240C supports HDR10 (High Dynamic Range) games to bring out the maximum detail in every scene and enhanced stereo speakers deliver powerful sound for complete audiovisual immersion into the game world. Specialized gaming presets take the experience one step further and allow you to fine-tune screen performance based on your type of game.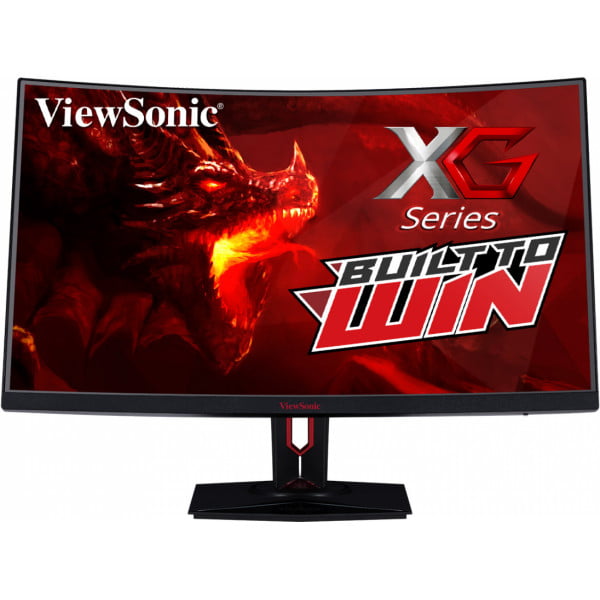 Features
2560×1440 Resolution with HDR10 compatibilty offers finer detail with precisely tuned brightness/contrast.
A32″, 1800R Curved panel surrounds and immerses gamers in their experiences.
144Hz performance and AMD FreeSync Technology alleviates immersion breaking screen tearing and smearing.
Inspired by Immersion
The XG3240C is a 32″ Curved VA display, supporting 2560 x 1440 Resolution, 144Hz Refresh Rate and 3ms Response Time to display smooth, detailed gaming experiences with absolute fidelity, free game-breaking tearing.
Peak Detail with HDR10
The XG3240C supports High Dynamic Range content. HDR10 brings out the maximum information possible from both the brighter and darker parts of a scene for richer color and improved viewing.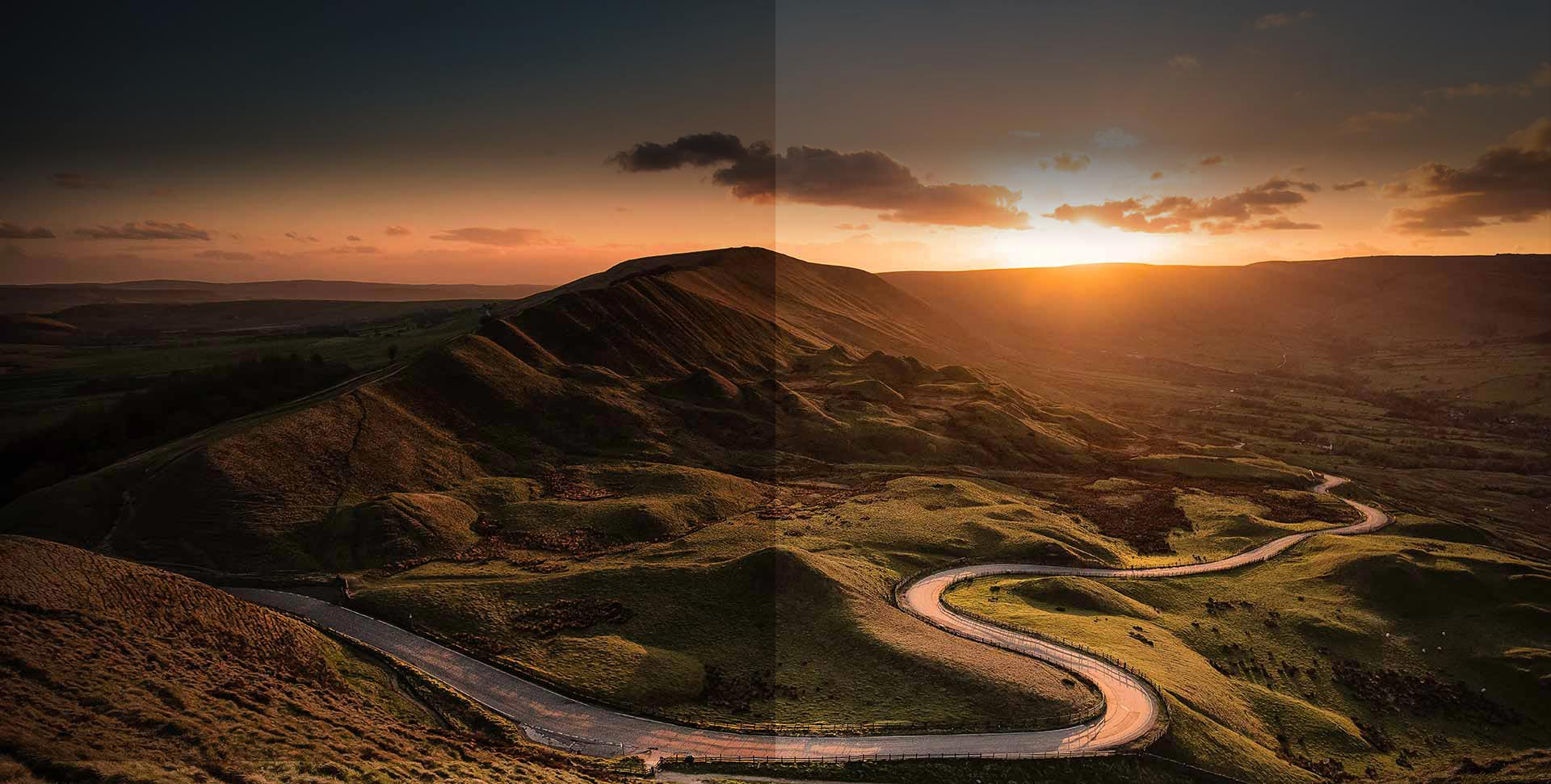 A Brilliant Color Standard for Gaming
Delivering standout color performance for gaming and multimedia, the XG3240C supports a 99% sRGB and 85% NTSC color gamut, pushing bolder, more accurate color to enhance your experience.
Optimal Curvature
An ideal fit for the typical gamers flied-of-vision, the XG3240C had a curvature of 1800R, covering the potential viewing space and curving toward the player to eliminate distractions for a truly enveloping experience.
Visual Fluidity with AMD FreeSync
Equipped with AMD FreeSync technology, the ViewSonic XG3240C seamlessly synchronizes the frame rate output between your graphics card and monitor with a FreeSync range of 48 – 144Hz, effectively eliminating image tearing, stuttering and jerkiness for smooth gameplay.
Perfect for Any Platform
With a faster Response Time than traditional television displays, the XG3240C is a perfect fit not just for PC, but for Console too. Enjoy smoother gameplay and utilize the array of connectivity options to swap between devices with ease.
Striking and Functional
The XG3240C offers height adjustment, tilt and pivot functionality. In addition, the improved design features a reduced footprint, so keyboards can be positioned over and around it, and the base/neck can move independently of each other.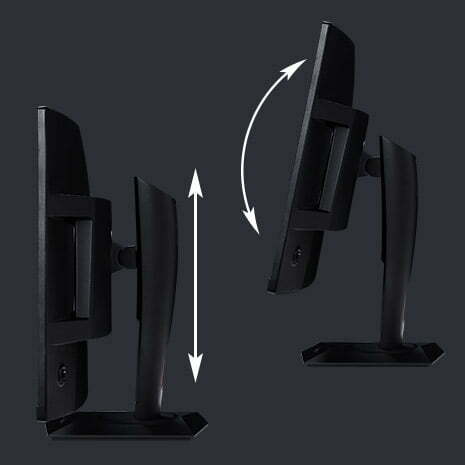 Flexibility in Focus
Flicker-free technology and a Blue Light Filter; this monitor helps to eliminate eyestrain that comes with extended viewing periods.
ViewSonic's integrated OSD joystick improves user navigation and usage experience with easy, tactile function.
The XG3240C integrated interface includes: 2 x HDMI (2.0), 1 x DP, 5 x USB (1 up, 4 down) and 2 x 6W speakers