Description
https://www.youtube.com/watch?v=FZWfP7N1pF8
Curved and Super Fast
1ms response time
Blending its advanced motion blur reduction technology with its superior VA panel, Samsung has created this curved monitor with fast 1ms MPRT (motion picture response time) that lets you enjoy unprecedented gaming performance without motion blur across the entire screen.
Refresh rate 144Hz
The rapid 144Hz screen refresh rate minimises image lag and motion blur for smooth gaming, while user-friendly 60Hz/120Hz settings let you optimise monitor performance, on-screen display, without having to change it each time in the display setting menu.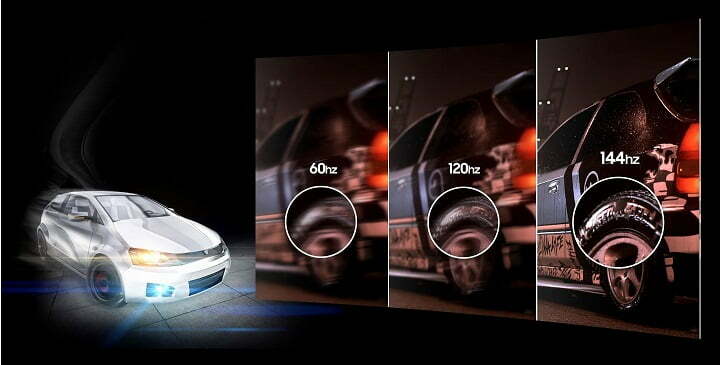 Quantum dot color vibrations
Leveraging Quantum Dot technology, Samsung's radical curved gaming monitor with approximately 125% sRGB color coverage. Now the colors are more wide-ranging, richer and clearer, closer than ever to real life, making your gaming experience more like real-life action.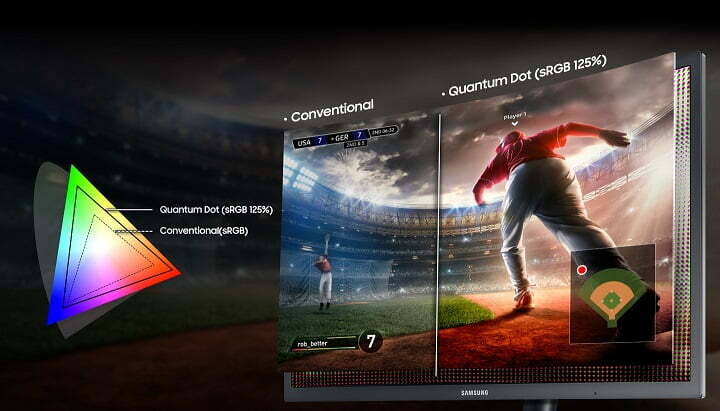 Optimised for any game genre
Developed in concert with the Samsung Galaxy Team, the semi-final winner in the LOL World Championship 2016, the CFG73's factory-calibrated game display modes instantly optimise black gamma levels, contrast ratios, sharpness and color value settings for any game genre, be it FPS, RTS, RPG, or AOS
On-Screen Display (OSD) dashboard
With Samsung's OSD dashboard menu optimally tailored for gamers, you can have a full view of key game settings at a glance and use shortcut keys to change the settings the way you want them. Set this Good Design Award winner and dive straightaway into the game.
Height-adjustable
The CFG73's sturdy vertical stand, designed for the most demanding gaming, can tilt, swivel, pivot and height adjust, giving you precise control over how you position the monitor, without space restriction—for the winning edge in any onscreen contest.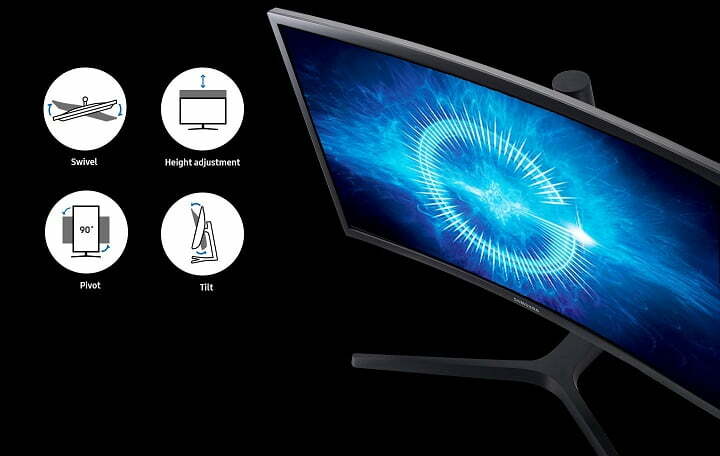 1800R curved screen
The industry-leading 1800R curved screen pulls you into the gaming experience unlike any other monitor. With Eye Saver mode and Flicker Free technology reducing eye fatigue, you can play more intensely for longer in greater comfort.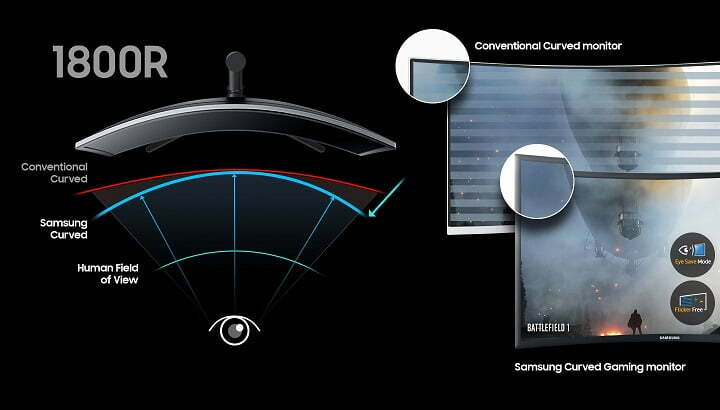 3000:1 contrast ratio
Samsung's advanced VA panel technology minimises light leakage across the entire screen and corners and delivers a 3000:1 contrast ratio for deep blacks and bright whites in even the darkest and brightest scenes.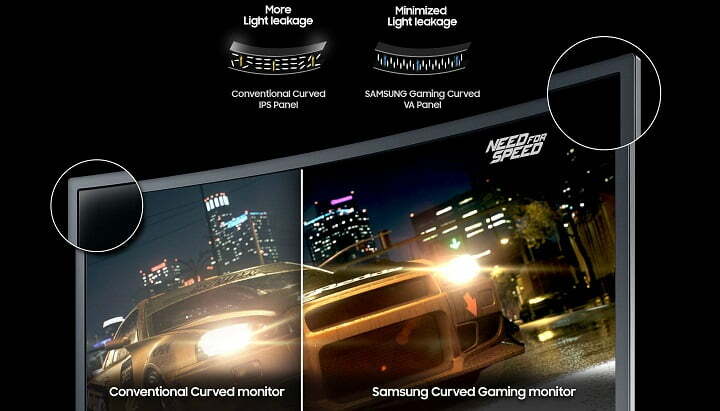 AMD FreeSyncTM
With AMD FreeSyncTM technology, you'll enjoy flawlessly smooth gameplay in any kind of action. And Game Mode lets you effortlessly select screen settings optimised for different game genres to ensure you see darker areas in more the detail in game scenes.