Description
Immerse Pro – 7.1 Virtual Surround & Mesmerising Lighting Effects
Get Immersed
Immersa Pro is the definitive gaming headset. Its 7.1 Virtual Surround audio allows you to become truly immersed in the heat of battle, hearing your enemies' steps while they approach you to meet their defeat.
Fully customizable RGB backlight and multiple lighting modes enhance the gaming atmosphere of your setup
Besides, there are plenty of options with an impressive and comfortable design that awaits you!
7.1 Virtual Surround: 360º Immersive Audio
Get a superb 360º experience with Immersa Pro. This amazing 50mm-driver headset doesn't only bring you a rich and pleasurable experience, it also allows you to compete at the highest level by letting you know where sounds are coming from. Steps, shots, explosions… irrespective of sound your rivals produce, you will know exactly from which direction it came from.
A Feast for Your Eyes
Immersa Pro's powerful backlight brings you 16.8 million colours to choose from. Great for atmosphere, even greater for style.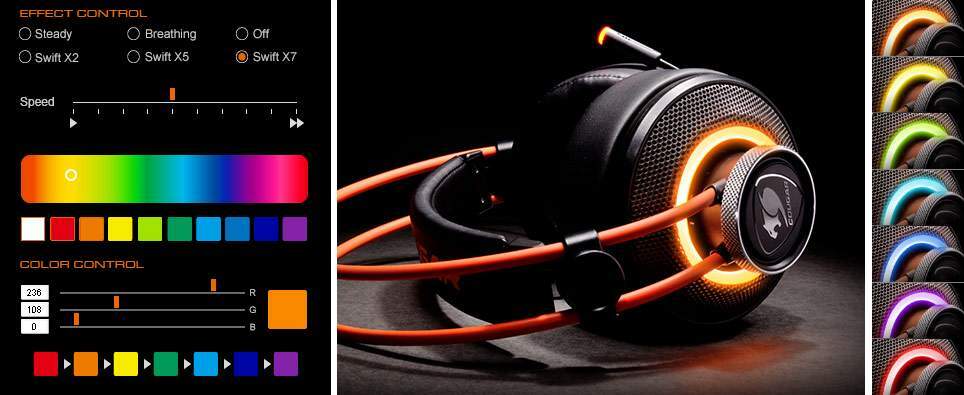 Useful Earcups
Immersa Pro's earcups are not only there for the looks (even though they do look awesome), they also bring you useful functions. Need to get a call? raise your left hand and mute the mic by turning the dial. A huge explosion deafens you? A quick right hand dial turning allows you to bring the volume to the right level.

Unparalleled Comfort
We didn't skimp on good quality materials with Immersa Pro. The 100mm-thick earpads bring you enhanced comfort and isolation, while the suspended headband helps to make the headset lighter and easier to bear in long gaming sessions.
Retractable Microphone with Noise Cancellation Technology
Immersa Pro's retractable microphone is flexible, convenient, durable and does not get lost. It provides excellent recording quality and allows you to keep it out of the way when you don't need it.
When you're playing online, your teammates want to hear your voice, not everything that's happening around you. To prevent home conversations and noises from getting into the game, we have endowed Immersa Pro's microphone with a powerful noise cancellation technology. Yes, you finally get to prevent your teammates from hearing your dog's barking and your cat's meowing.
Have you ever had a private conversation accidentally transferred to all your in-game teammates? Did you ever let everybody know your address when ordering a pizza while thinking the mic was muted? Yes, we've been there. That's why we gave Immersa Pro a mic-mute LED. If it's lit, the microphone is muted, if it's off, the microphone is active.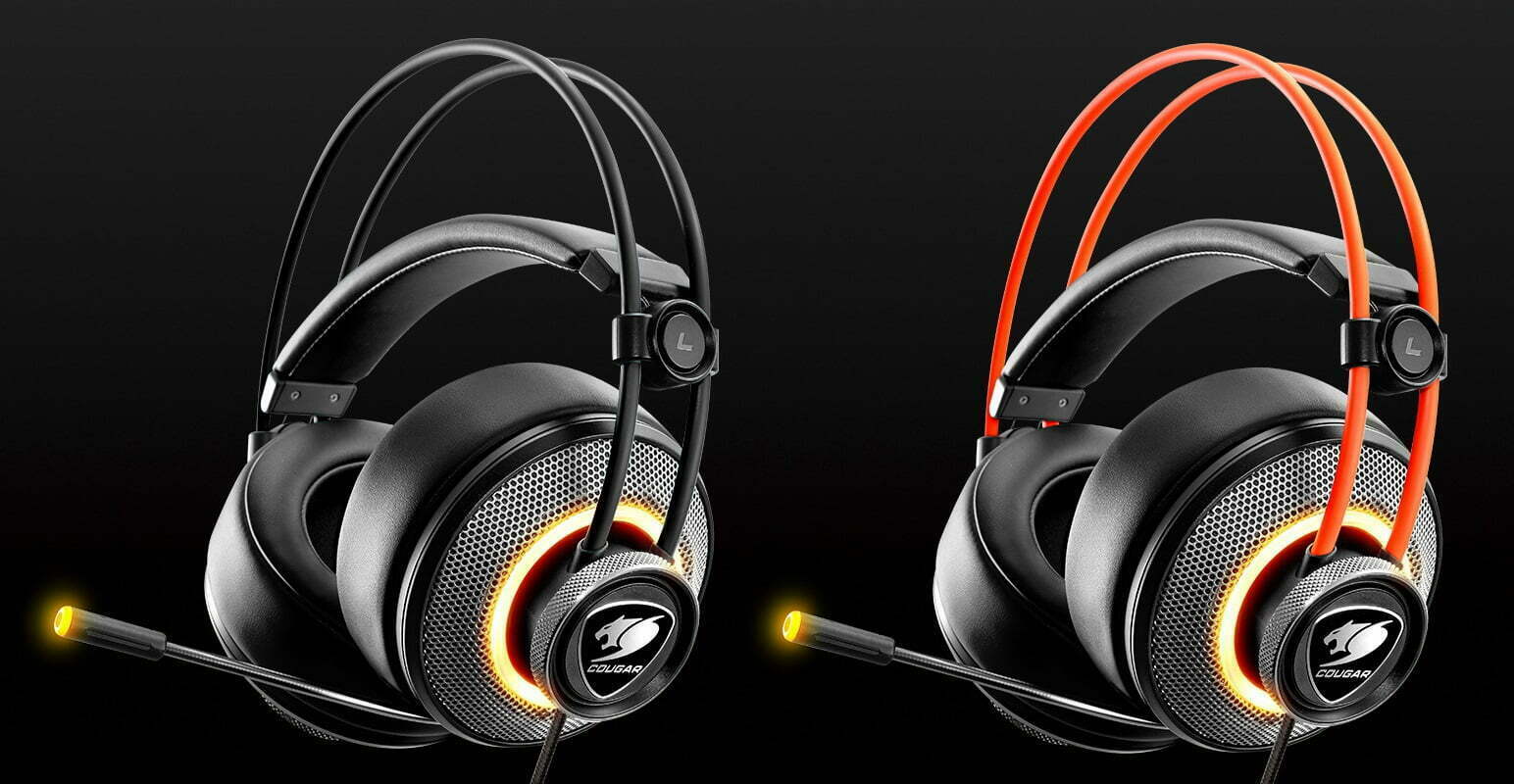 COUGAR UIX™ System
When you get a great headset such as this one, you want to see what it's capable of and get the most out of it. Immersa Pro's USB sound card is not only there to give you better audio, it also brings you a fully functional equalizer (through COUGAR's UIX system) that allows you to experiment with different equalizer presets (for games, different types of music, etc.) or define your own, among many other functions.
Extended Compatibility
Immersa Pro is compatible with all your gaming devices, such as gaming PC, mobile phones, tablets and gaming consoles, it follows where you go.