Description
Meet the Turret—the gaming lapboard that lets you dominate your game right from your couch. With a full keyboard and mouse setup that fits right in your lap, you can truly sit back, relax and enjoy fuss-free wireless gameplay.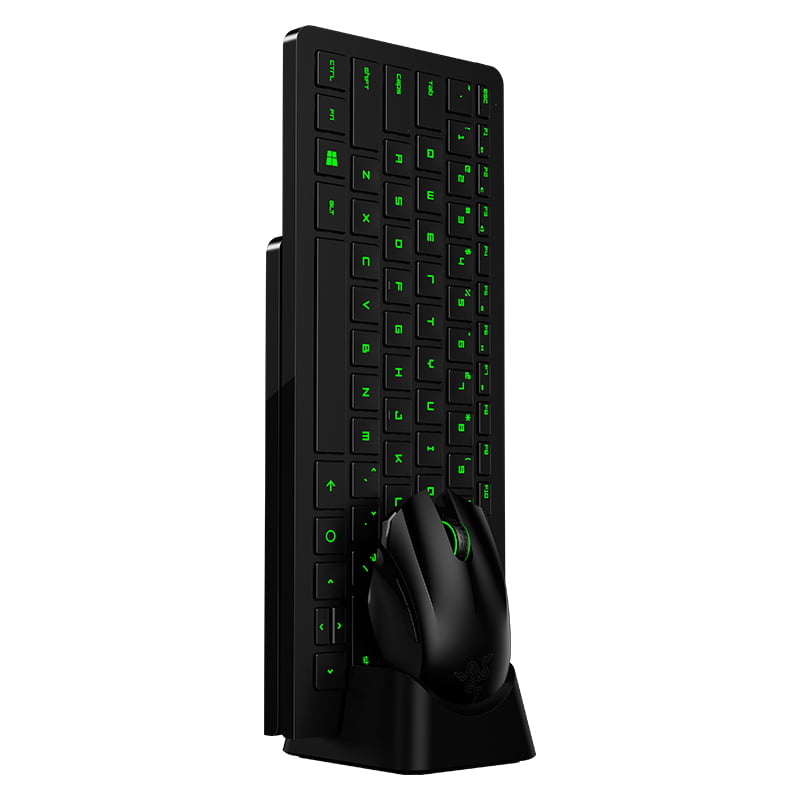 THE KEY TO SECURING VICTORY EVERY TIME, IS HAVING AN ARSENAL OF CONTROLS MORE IMPRESSIVE THAN YOUR OPPONENTS.
The Razer Turret puts the power of desktop grade gaming peripherals right in your lap as you play your favorite game titles on the couch. In addition to the undeniable precision achieved by using a keyboard and a mouse, this highly ergonomic lapboard also gives you the power to execute typing commands while you're gaming or browsing, without having to switch devices constantly.
Full Lap Setup
Designed with the single focus of bringing the PC gaming experience right to the couch, the Razer Turret consists of a fully-fledged PC gaming keyboard with full anti-ghosting and a highly precise gaming mouse with a 3500 DPI sensor. The integrated magnetic mouse mat ensures that you never have to worry about your mouse slipping off even during the most intense gaming sessions.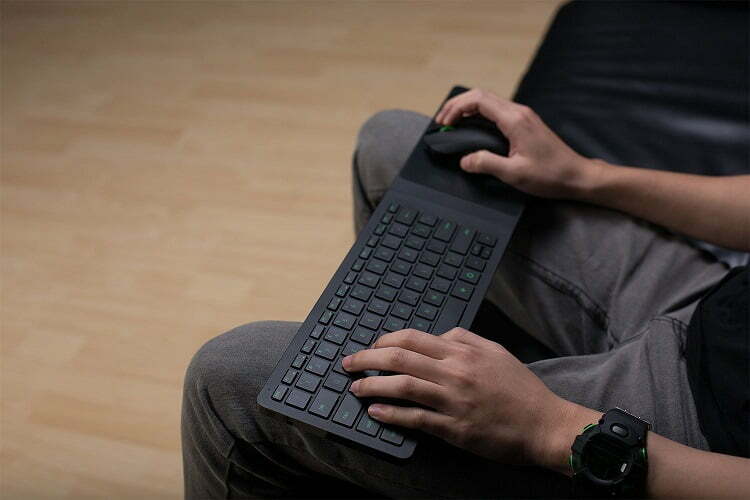 Gaming-Grade Wireless Gameplay
The Razer Turret comes with dual wireless connectivity, so whether you're connected to your console via Bluetooth LE or to your PC via the bundled wireless 2.4 GHz adaptor, you'll always be able to play lag free without a hitch.
The wireless connectivity delivers the superior performance of desktop grade gaming hardware, so you'll be able to enjoy the unfair advantage over your opponents from your lap, right in the living room.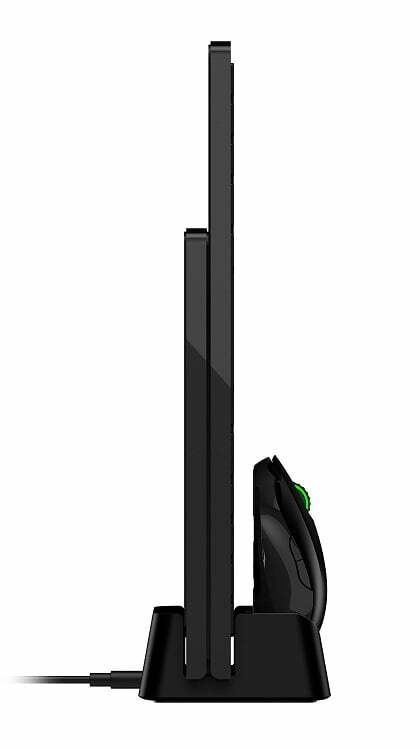 Designed for the Living Room
The Razer Turret's ergonomic and ultra-slim form factor has been made to perfectly fit on your lap. The foldable hinge ensures that the lapboard is unobtrusive and dockable to be part of the living room when not in use.
Made to withstand even the most action-packed gaming marathons, the Razer Turret has built in high capacity lithium polymer batteries, so your kill streaks will never be interrupted by unwanted battery warnings. By supporting up to four months of usage on the keyboard (40 hours of non-stop play on the mouse) you won't have to charge the Razer Turret after every use.