Description
Razer Tiamat 2.2 V2 – Epic Sound, Epic Bass
It's time to rumble in the jungle and get the deepest bass with the all-new Razer Tiamat 2.2 V2. This powerhouse gaming headset is outfitted with an additional bass driver in each ear cup to give you the maximum sound impact with your favorite games. What's more, powered by Razer Surround virtual 7.1 surround sound engine, hear everything around you with absolute clarity for total tactical advantage.
Two discrete subwoofer drivers
Exclusive to the Razer Tiamat 2.2 V2, it houses not one, but two audio drivers in each ear cup for ground-shaking bass – the kind that gut-punches you with every in-game explosion or gunfire. By putting you closer to the action, your immersion with the game is absolute.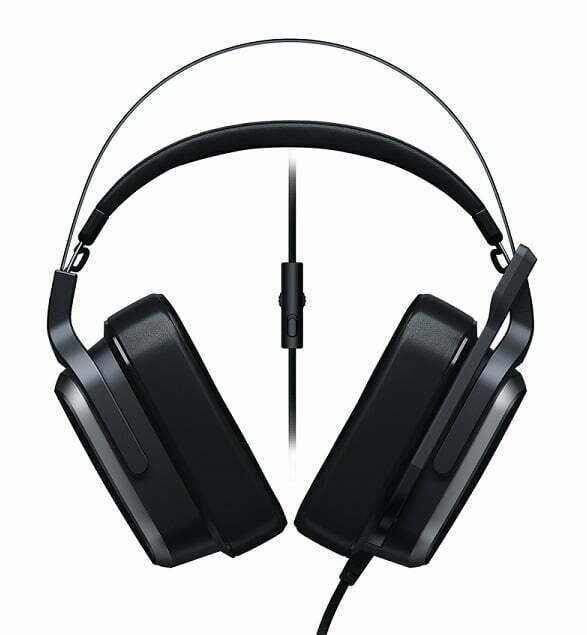 Premium comfort and durability
Years of ergonomic engineering and pro-gamer validation has led to the Razer Tiamat 2.2 V2's unique headband construction that ensures balanced weight distribution and reduced clamping force. Plush leatherette ear cushions provide unmatched comfort and sound-isolation.
Advanced 7.1 virtual surround sound engine
The Razer Tiamat 2.2 V2 delivers an immersive surround sound gaming experience to enhance your aural situational awareness. You'll always hear where the enemy is coming from, where your team is located, to strike with precision. What's more, the engine is entirely customizable via Razer Synapse, so you can determine the best placement for the audio channels to best fit your own listening preference.