Description
Engineered to take your console gameplay to the next level, the Razer Raiju for PlayStation® 4 features four additional fully-programmable buttons, a weight and shape that's been fine-tuned for esports, and a Quick Control Panel. Incredibly durable and extensively tested by Esports athletes, dominate your game with this unrivalled controller.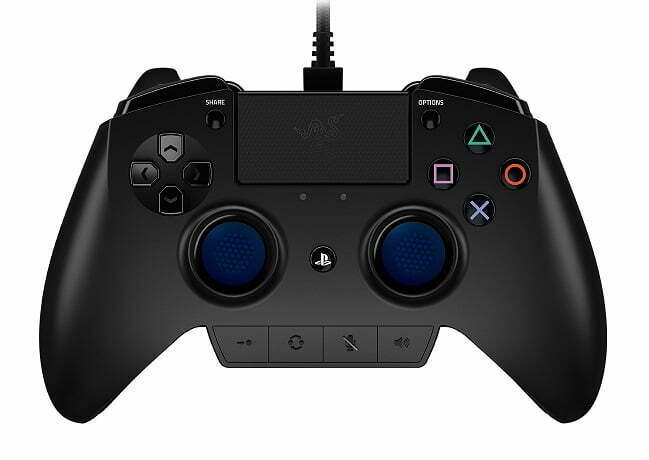 Four additional fully-programmable buttons for personalized control layouts
The Razer Raiju features a total of four Multi-Function Buttons—two bumpers at the shoulders and two removable triggers on the underside, all of which can be individually remapped to any other controller actions, so you have absolute freedom to dominate with your winning configuration.
Ergonomic shape and weight developed together with top Esports athletes
To ensure undisputable gaming comfort, extensive research was done, and multiple iterations have been rigorously tested by prominent Esports athletes. As a result, the chassis of the Razer Raiju not only perfectly accommodates the touchpad, but stays comfortable for use even in the most intense of battles.
Quick Control Panel for easy profile and audio customization
From toggling between profiles to adjusting both game volume and mic mute, the Quick Control Panel gives you easy access to a whole range of functions. Conveniently located between the grips, you can simply switch your preferences in-game without taking your hands off the controller.