Description
MOZA Racing Wheel
Dream racing at your fingertips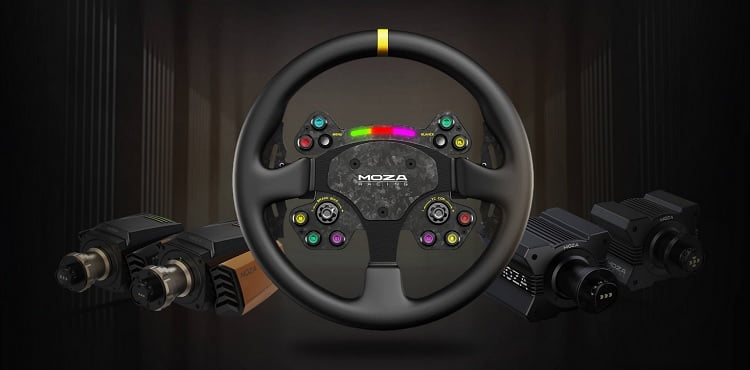 Features Highlight
Compatible with All MOZA Wheelbases
Wireless and Wired Connection
13 Inch Standard Racing Rim
Genuine Leather Grip
Forged Carbon Fibre & Aluminum Construction
In-built Quick Release
LED RGB Rev Light
Carbon Fibre Magnetic Shifters
Ergonomic Design
Leather Grips
With carefully selected genuine leather and exquisite stitching, the RS grips are sturdy, durable, and have a premium feel.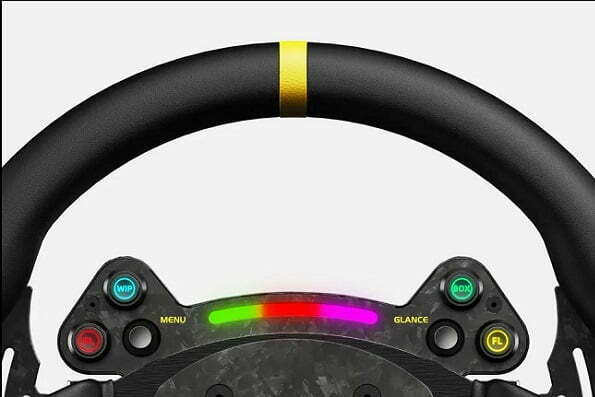 Forged Carbon Fiber base Plate & Magnetic Shifter Paddles
The wheel plate and shifter paddles are manufactured using forged carbon fiber more commonly found on hypercars.
13 Inch Standard Racing Rim
With the dimensions of a real racing wheel the RS V2 offers a truly versatile and realistic racing experience.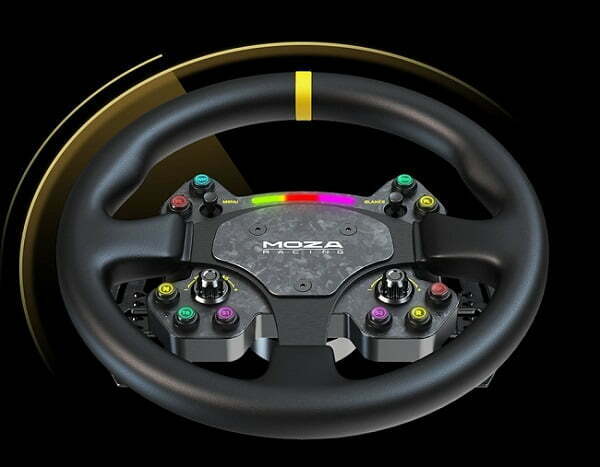 Advanced Programmable Buttons and Knobs
The RS V2 features programmable mechanical buttons with a positive tactile feel. The buttons are backlit and customisable with 8 different colours.With two universal joysticks and 20 segment dials, the RS V2 offers the racer full control during a race.
Customized Race Grade Quick Release
MOZA's customized industry leading quick-release system is derived from the real racing world and allows racers to switch quickly between wheels whilst ensuring a solid and stable connection.
Dual Clutch System with Magnetic Shifters
The RS V2 features magnetic shift paddles. The two-clutch paddles are easily toggled between single or dual-clutch mode, typically used in professional sim racing titles such as iRacing and F1 series.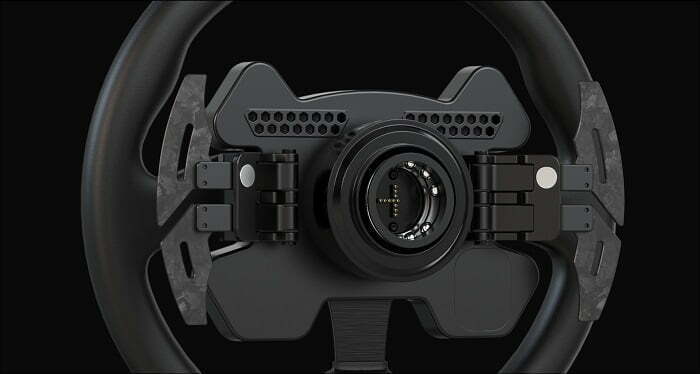 RGB Sequential RPM/Shift Light Indicator
Using the latest technology the Moza RS v2 features an RPM/shift indicator made of sequential flow lighting. The 10 RGB lights are fully customisable with 7 different colours.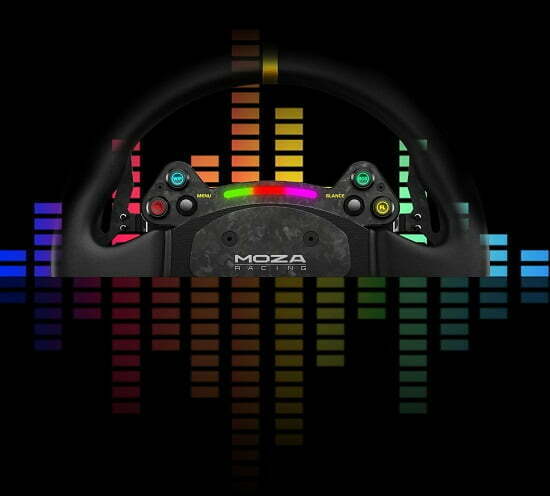 Supports Wireless & Wired Communication
Compatible with all MOZA bases. It works on the R21/R16/R9 bases with wireless communication technology and can also work on the R5 base through slip-ring wired communication.
Ergonomic Design
Designed with accessibility and comfort in mind, the RS is fit for any situation, and is designed with the same principles used in the automotive industry, ensuring an ergonomic experience for all drivers.