Description
MOZA GS Steering Wheel
Push It to the Limit

Features Highlight
Alcantara®
Forged Carbon Fibre Framework & Shifter Paddle
Dual Clutch Magnetic Shifter Paddles
10 Luminous Programmable Mechanical Keyboards Buttons
Customized Quick Release
RGB Sequential Shifter Light Indicator
300mm GT Wheel, Built for E-sports
The GS is MOZA's E-sports ready, GT style wheel. A full featured, 300mm sim wheel designed for maximum immersion, and no compromises.
Alcantara® Made In Italy
With carefully selected Alcantara imported from Italy, the GS grips have a truly premium feel, similar to real-life supercars.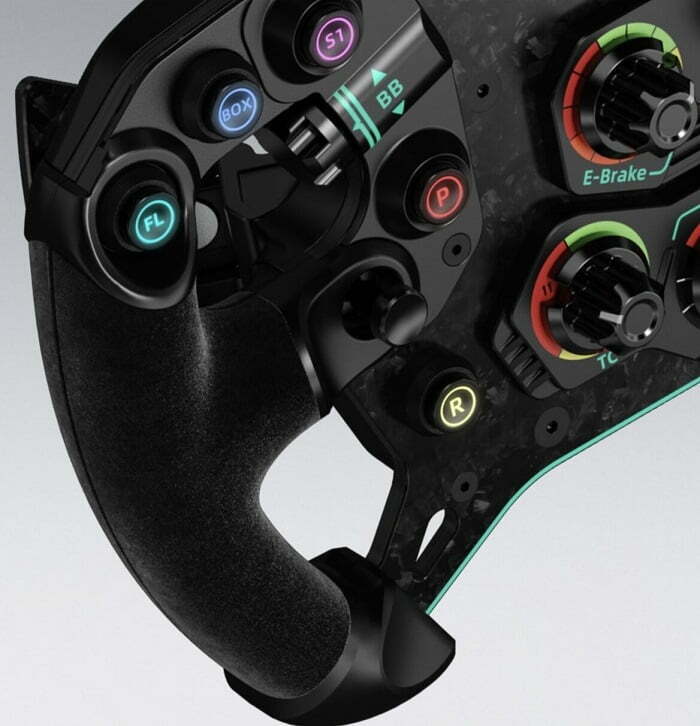 Forged Carbon Fiber Frame and Paddles
Featuring a sturdy frame made of 5mm high-strength forged carbon fiber, enjoy a weighty feel and trusted reliability.
Dual Clutch System with Magnetic Shifters
The GS magnetic carbon paddles have a powerful weight to them, ensuring every shift feels satisfying. The lower clutch paddles are easily toggled between a single clutch or dual clutch mode, typically used in professional simracing titles such as iRacing and the F1 series.
Customized Quick Release
MOZA's quick release system ensures a seamless wheel transition in seconds. Enjoy a stable, solid connection that works across the whole MOZA ecosystem.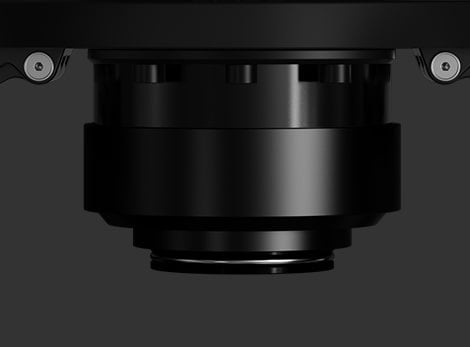 10 Programmable Backlit Mechanical Keys
The GS sports 10 programmable mechanical keys, with a satisfying click to ensure you feel every change. The keys can also be customized in the MOZA Pit House App, with a choice of 8 different colors.
Customizable RGB RPM and Shift Indicator
With 10 high-brightness RGB LED's, enjoy the ability to customize your RPM or shift indicators with 7 different color choices, allowing for a unique touch to your racing setup.
Optimized, Ergonomical Design
A comfortable but firm grip gives the GS a true-to-life GT feel. Even in the face of MOZA's R21 torque, a driver has quick access to all adjustments they need to make in the heat of battle, with carefully placed joysticks, buttons and switches.