Description
Maono HD300
Features Highlights
Broadcast-quality dynamic microphone for podcasting, radio production, and voice-overs
The HD300 is a professional broadcast quality dynamic microphone, specifically designed to offer no-compromise performance for voice applications such as podcasting, streaming, voice-over, and radio broadcast. It features an internal pop filter to control plosives, and its tight polar pattern helps to reject ambient noise. An established favorite amongst podcasters and live streamers, the HD300 offers a rich, natural tone that flatters any voice type.
Best of both worlds
Professional handheld dynamic microphone with USB/XLR dual-mode output.
Zero-Latency Monitoring and Volume Control
HD300T microphone also has a control button that can adjust the headphone output volume conveniently.
Cardioid dynamic microphone
The built-in cardioid capsule can capture sound in front of the microphone and reduces possible background noise from the other side and rear.
Durable metal construction for long-lasting performance
Rugged metal construction provides outstanding reliability. The stable base with the all-metal will not be easily knocked down. A height-adjustable metal tube is stronger than an ordinary plastic tube and easily supports heavy microphones. Shock mount and pop filter for reducing p-pops.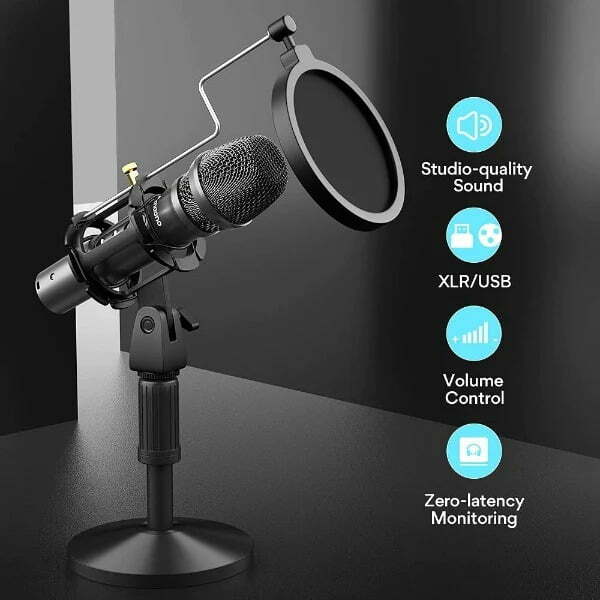 Volume Control Buttons
The switch and volume control buttons makes your singing more convenient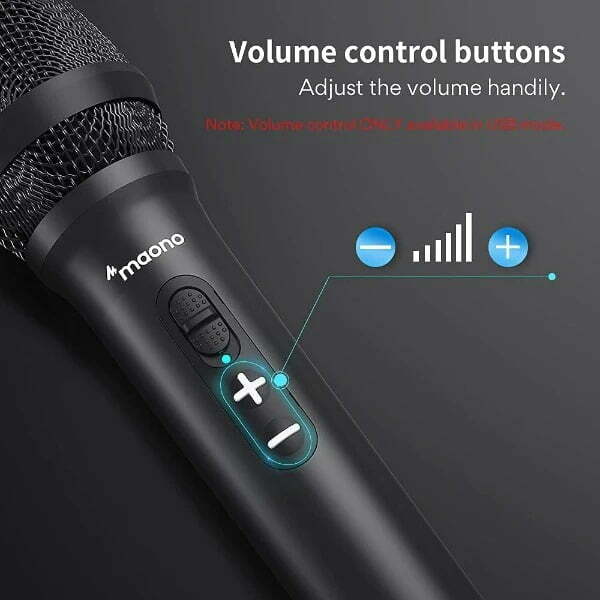 USB/XLR two connection brings more possibilities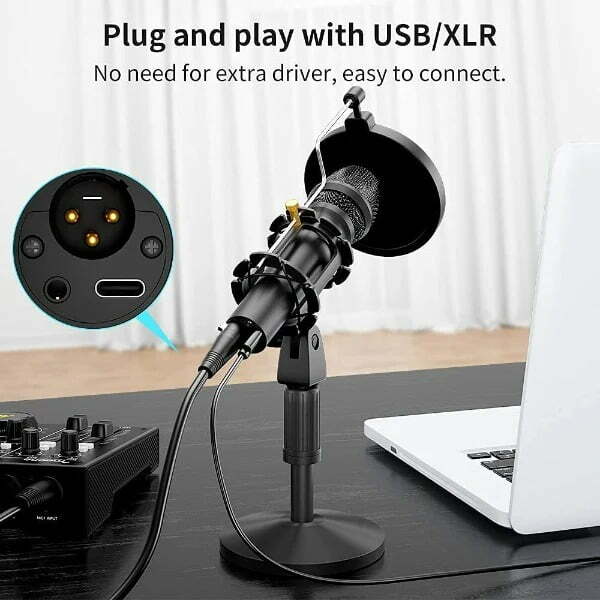 Zero-latency monitoring headphone jack