Description
Gaming Chair
The CyberChair E500 is an ergonomic chair constructed with high tension permeable mesh cushioning, sturdy aluminum framework and a heavy duty base. Various functions of the chair including the headrest, seat depth, seat height and 4D armrest can all be adjusted, and the four-segment seat back allows back tilt
angles of up to 117 degrees designed according to your needs. The CyberChair E500 aims to provide unparalleled comfort and upmost adjustability to your work and gaming stations.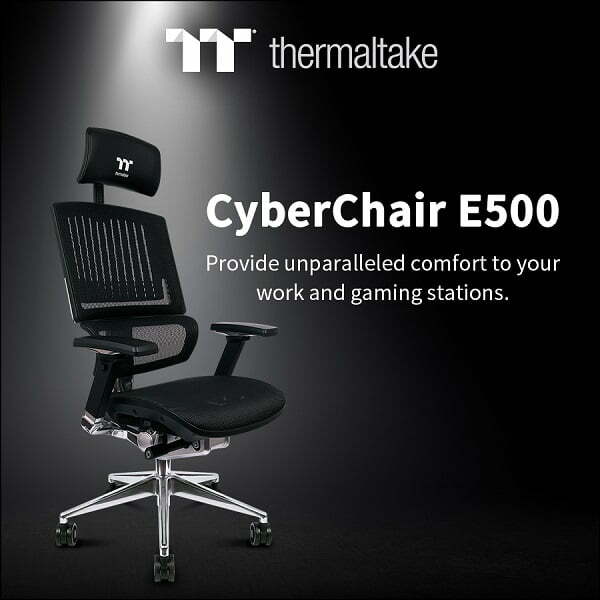 Mesh Cushion
Elastic and breathable mesh surface with a soft touch. Passed SGS 100,000 impact fatigue tests, and the California Technical Bulletin 117 flame resistance test.
Headrest Adjustment
Lift adjustment and front side rotation.
Elastic Ergonomic Backrest
Seamless support between the seat and back.
Main Features
Seat height ranges from 47.5-56cm (18.7-22in), lowest to highest.
Can be adjusted with the tilt handle to provide the necessary resistance based on body types.
Seat depth of 50cm (19.6in). Enable sliding mode with lift travel up to 30mm.
Multi – Adjustable Seat Back
Four-segment seat back adjustments to be used in different situations.
4D Adjustable ArmRest
Adjustable in height and width, and 4-directional armrest movement for optimal support of the forearm to relieve wrist pressure and muscle strain.
Adjustable Backrest
Whether it is leaning forward or lying backwards to relax, the CyberChair E500 provides extensive back angle support from 90° up to 117°.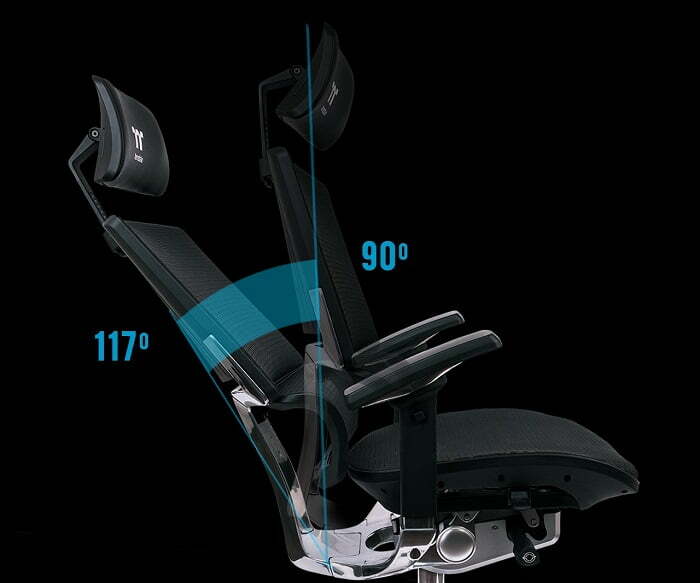 Sturdy Framework
Using the aluminum alloy integral molding method, the CyberChair E500 brings durability, sturdiness and elegance all at once.
Wheels And Base
PU covered and large 3" caster wheels for quiet wheeling and enhanced stability. Heavy duty 5-star aluminum base measures 70cm (27.5in) in diameter and weight support up to 150kg (331lb).