Description
Sim Racing Steering Wheel
GT Sport
Try the full branded GT Sport, with our custom Cube Controls steering rim.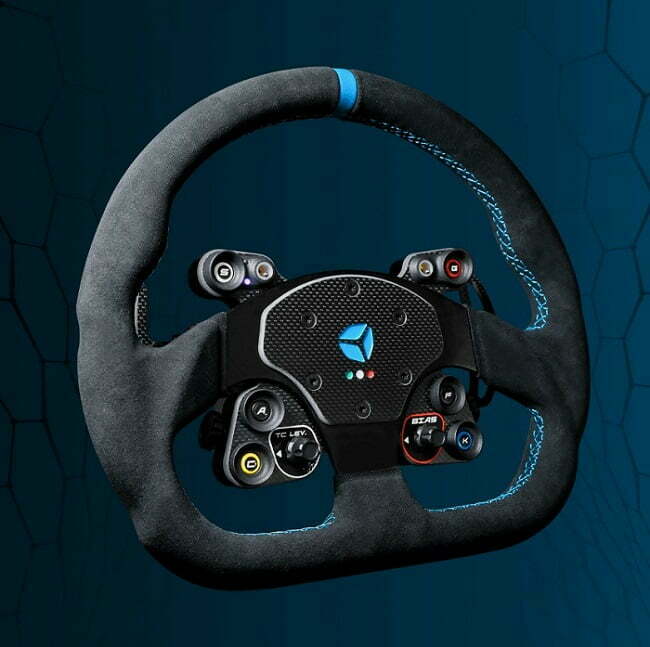 Description
Designed for sim racers looking for a balanced solution without compromising quality details, GT Sport is the best entry-level choice. Featuring a lightweight version of both knobs and joystick. Custom Cube Controls steering rim. 100% carbon front plate. Rock-solid electronics. No clutches. Wireless version available (compatible with Simucube only).
A wheel to start with a bang
GT Sport is a reliable and balanced wheel particularly suitable for those who want to experience a high-level sim experience. The model mounts a rim with proprietary Cube Controls design, and does not give up on style thanks to the stitching. The steering wheel also features a wireless version with a 1500mAh LiPo rechargeable battery, with a duration of up to 40 hours, suitable for long driving sessions without sacrificing comfort.