Description
450M – One Mouse for All Gamers
450M's ambidextrous design is unique in that it manages to achieve an unparalleled level of comfort both for right and left-handed users. It's not that it feels good, it feels better than the vast majority of Pro gaming mice on the market.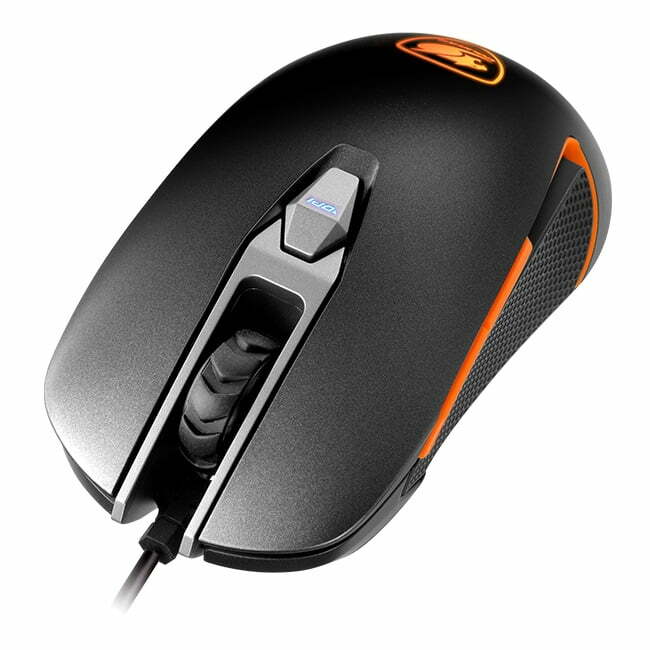 Deadly Precise
COUGAR 450M's PMW3310 sensor with zero hardware acceleration, no matter how fast you move, 450M is always offering you true 1:1 tracking and accurate movement during game sessions. The possibility of fine-tuning DPI provides always the right precision level for each user. In addition to this, the 1000 Hz polling rate and 1ms response time ensure an instant response to your commands. These factors make COUGAR 450M the ultimate gaming device for all you need to succeed in gaming.
Ambidextrous Gaming Design
Designed with the collaboration of Pro gamers, the 450M´s design is, both visually and ergonomically, unique. 450M manages to do something that very few mice until now had managed to do: to be fully comfortable and allow maximum performance for both right and left-handed users.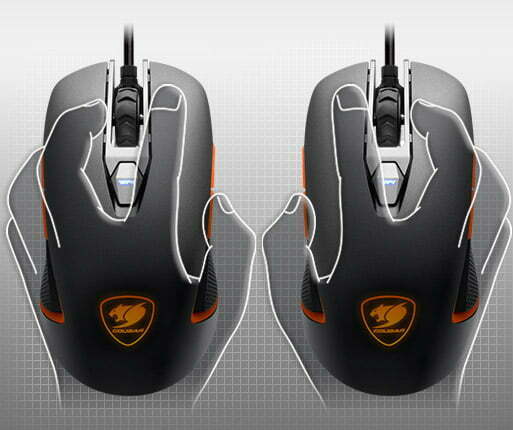 8 Fully Configurable Buttons + COUGAR UIX
450M's eight buttons and three configuration profiles allow you to access up to 27 functions with a single hand. COUGAR UIX will allow you to easily configure all this extended functionality and get the most out of it.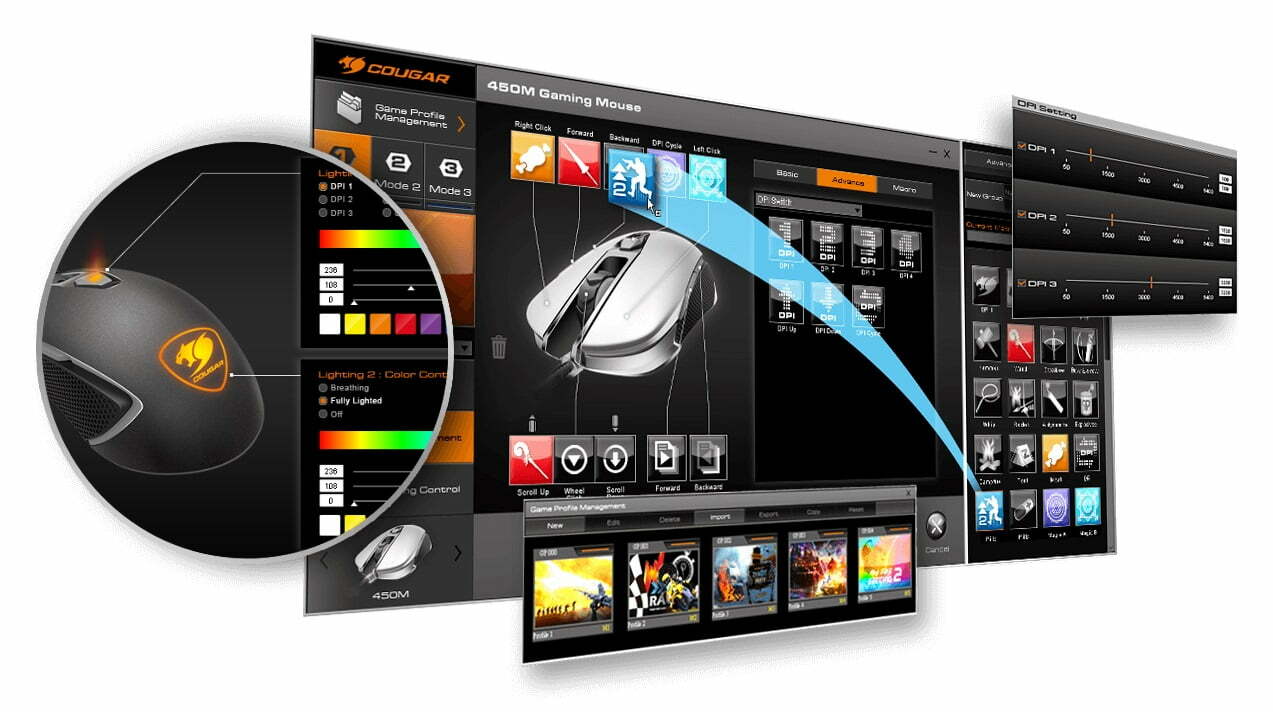 Features
The Pro-grade PMW3310 Optical Sensor
COUGAR 450M's PMW3310 sensor provides you with the precision you need to beat any opponent, and allows you to fine-tune its DPI level.
Ergonomic Ambidextrous Design
A comfortable design that adapts perfectly to right and left-handed users, blending hand and mouse into a single ultra-precise tool.
Anti-slip Flanks
No matter how intense a gaming session is, you usually don't want to lose control of your mouse with a fast movement. COUGAR uses a special rubber coating on sculpted side grips to enhance slip resistance. It helps you get a more stable grip.
Eight Programmable Buttons
A world of functions waiting for you to make the most of it.
2 X Side Buttons
Two easily accessible buttons on each side (four in total) provide extra functionality for both right and left-handed users.
RGB Backlight
You can choose any LED backlight colour you want with COUGAR UIX.
3-stage DPI LED Display
Switch DPI at any time to fit your needs.
1000Hz Polling Rate/1ms Response Time
1000Hz Polling Rate: Absolute control, amazing response time. No control lag. Only victory.
OMRON Micro Switches
The main buttons' OMRON Switches provide total accuracy and an incredibly long life; this mouse is going to serve you well for a long time.
Gaming Grade Scroll Wheel
A gaming-grade encoder and the rubberised surface of the scroll wheel provide an extremely accurate tactile feedback. Its step-by-step feel will make sure you never choose the wrong weapon.
32-bit ARM processor
Smooth processing, fast response.

512KB On-board Memory
Store your Profiles on the mouse and bring them with you.
Premium Pro-gaming Surface
Enhanced comfort and stability for gaming.
Gaming Mouse Feet
The best gliding experience.
Golden-plated USB Plug
Exceptional quality for the best connection.