Description
Manticore
Introducing the ultimate solution for immersive and ergonomic computing: the Manticore Zero Gravity Computer Cockpit. With its innovative design, this cockpit allows you to work or play in a completely comfortable and adjustable position, free from the constraints of traditional desk setups. The Manticore is as much a piece of artwork as it is a multi-function gaming chair. Offers user comfortable and immersive experience while gaming or working at home.
Features
Adjustable sitting and lying posture
Ultra-high comfort computer operation
Full electric adjustment of the screen arm
Fully electronically adjustable seat
Multi-Point lumbar, shoulder and thighs vibration massage
More Luxury And More Comfortable
Equipped with Genuine Leather Seat, High Quality texture leather Executive style Chair made with high density Mold Shaping Foam and superior quality PU leather with very comfortable texture, electrical recline to 128 degree ,and more to 160 degree for flat position for user.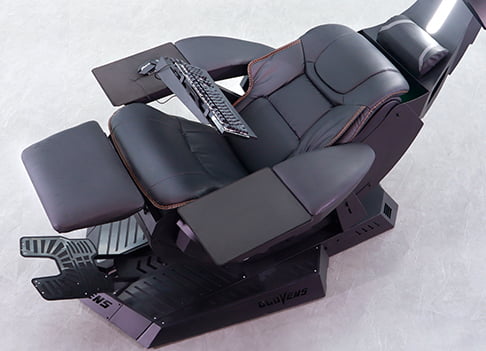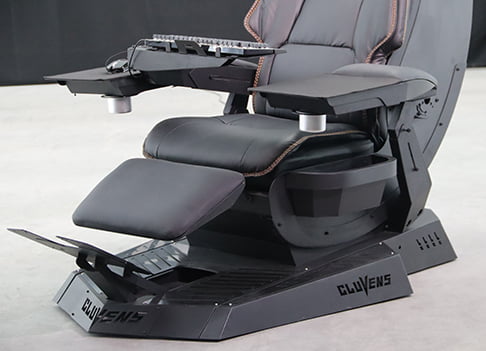 More High- End Setting And More Durable
Featuring a sturdy and stylish metal frame, this cockpit is fully customizable to fit your individual needs. You can easily mount multiple screens and other accessories to create your ideal setup. Plus, the adjustable seating positions and footrest make it easy to find the perfect angle for your body, reducing the strain on your neck, back, and shoulders.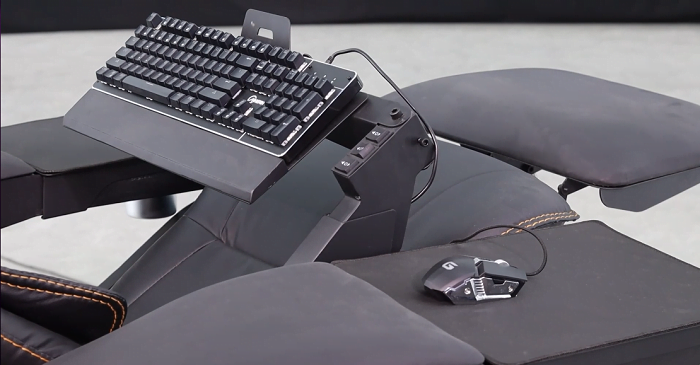 Lights On RGB / LED Lights
Multiple LED lights, positioned on the upper section of the structure, provide soft lighting without glaring the displays. And also beautiful colorful RGB lights belts inside the structure. Add LED reading light on the roof Arm now!
More Immersion
The Manticore Zero Gravity Computer Cockpit is ideal for gaming enthusiasts who want to experience a more immersive and realistic gaming environment. With the ability to tilt and recline the cockpit, you'll feel like you're in the middle of the action, with a view that's optimized for your screen and field of vision.
Whether you're a professional who spends long hours at the computer or a gamer who wants to take their experience to the next level, the Zero Gravity Computer Cockpit is the ultimate solution.