Description
XG350R-C – 35″ RGB Curved Gaming Monitor
For RGB enthusiast gamers that hunger for wide-screen immersion, the XG350R-C is the only curved 35-inch UWQHD monitor that delivers a highly responsive gaming experience, with RGB backlights that can sync with multiple PC hardware partners. A 100Hz refresh rate, ClearMotion blur reduction, HDR10 support and Sonic sound modes, make losing yourself in large-scale worlds and simulation games a certainty. Perfect for multi-tasking, cinematic movie watching or immersive gaming, Elite game modes adapt to any viewing scenario.
ULTRA-WIDE QHD RESOLUTION
35-inches of 21:9 curved immersion puts you in the center of the action.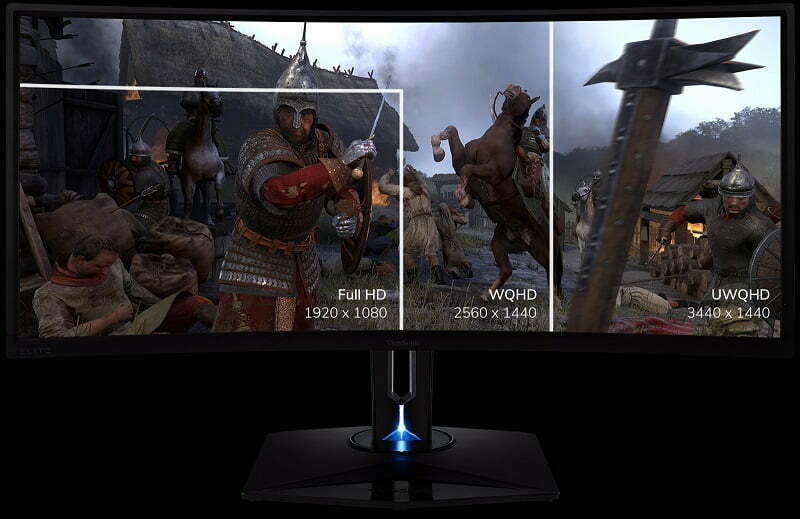 ELITE RGB ALLIANCE
We've collaborated with several key partners, syncing our monitor backlights with their RGB software. Connect directly with your current RGB ecosystem – don't bog your PC down with additional software.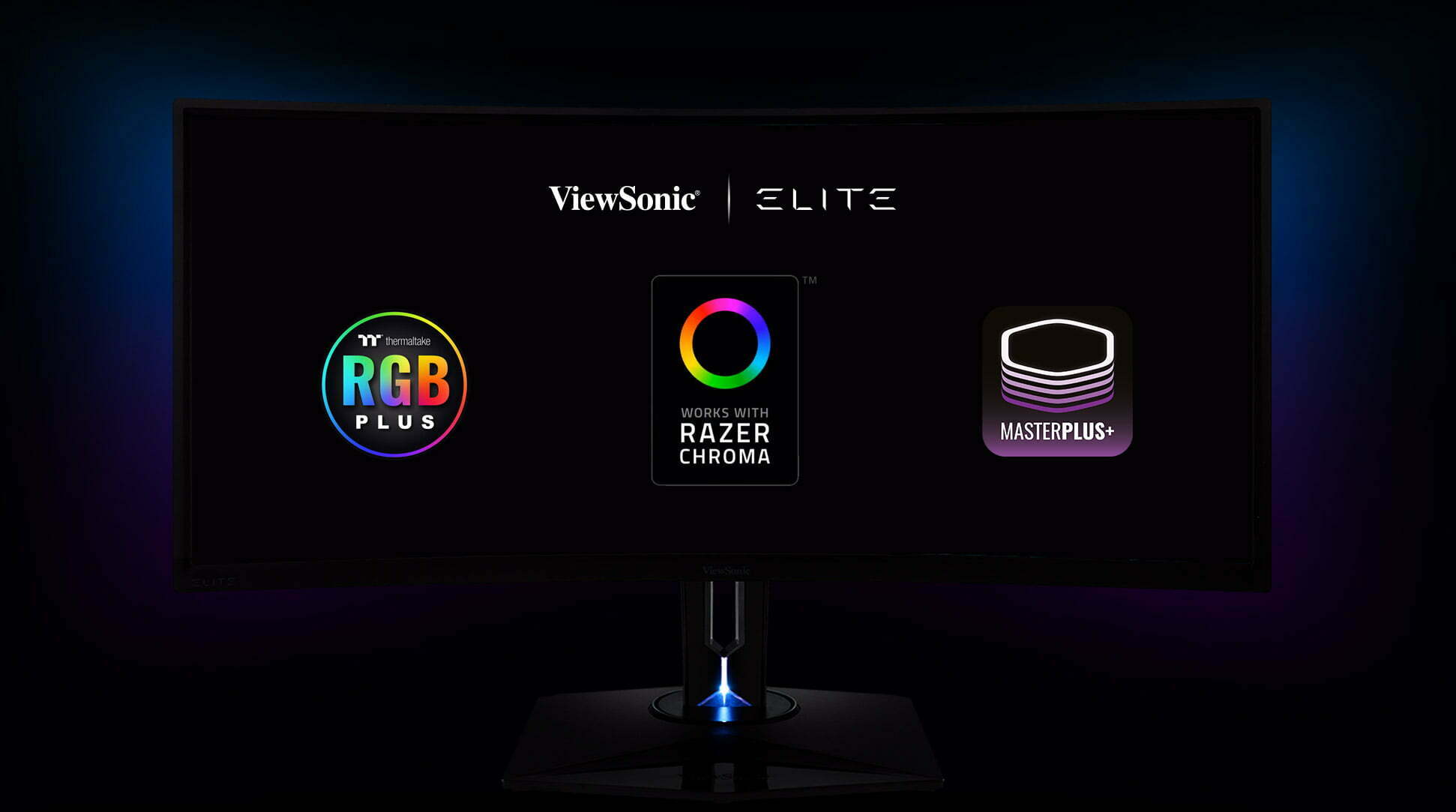 ELITE RGB LIGHTING
A unique design on the back of the monitor radiates light in your gaming environment – adding a prismatic glow to your existing RGB peripheral setup.
AMD FreeSync
AMD FreeSync technology synchronises your monitor's refresh rate to your graphics card – eliminating screen tear for a seamless gaming experience.
ClearMotion BLUR REDUCTION
ClearMotion backlight strobing technology is tuned to produce clear visuals, drastically improving left to right motion image clarity, reducing blur, ghosting, and smearing from fast moving objects.
100Hz REFRESH RATE
Fluid gameplay keeps you fully immersed – 100Hz per second quickens the responsiveness of your in-game actions and reduces lag compared with lower refresh rate monitors.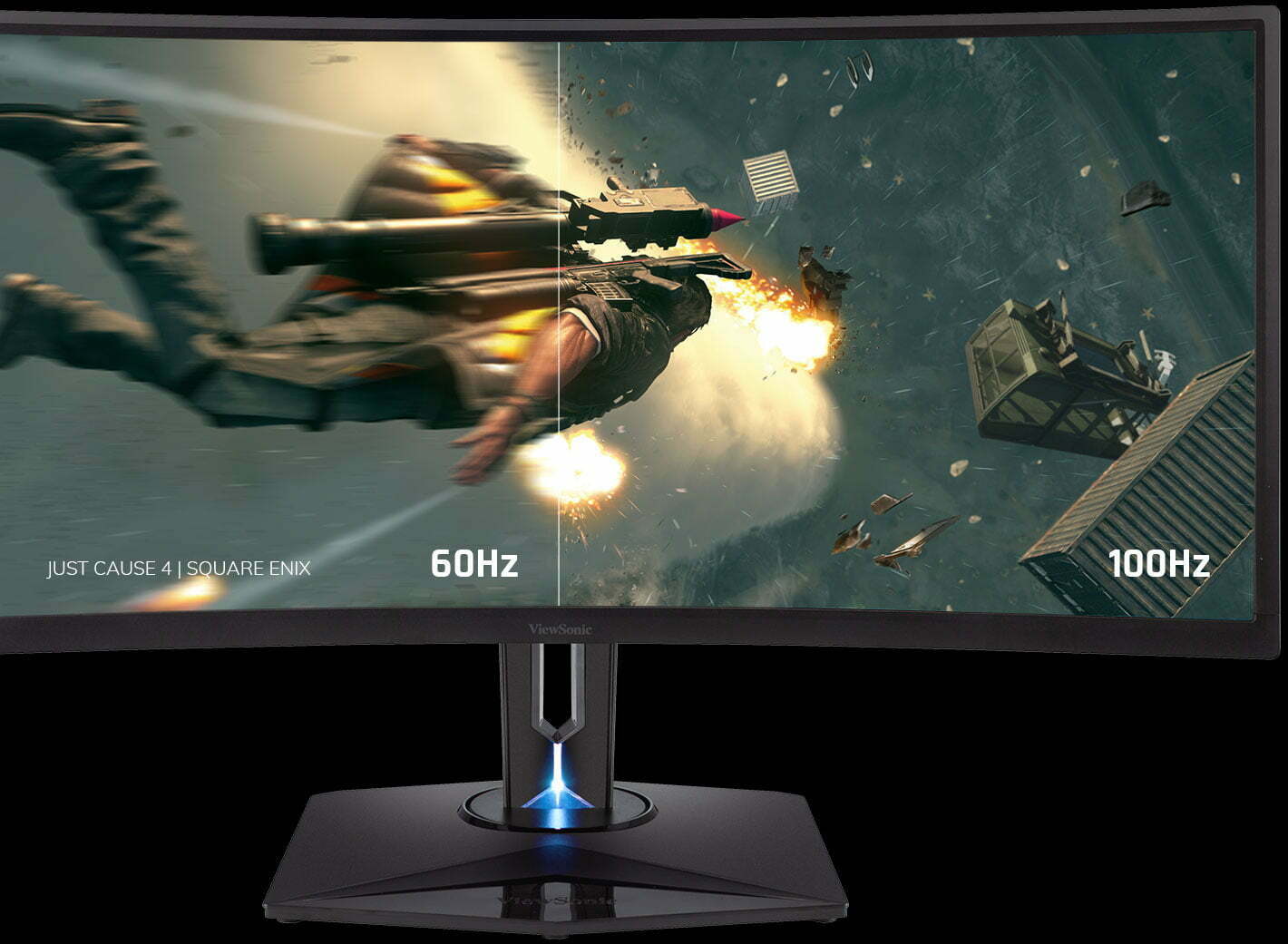 HDR10 ENHANCEMENT
The XG350R-C supports HDR (High Dynamic Range) content, improving gaming environment realism when gaming on PC, PS4 Pro and Xbox One X. Witness the next evolution in open-world storytelling, with HDR10 in-game detail enhancement.
ELITE GAME MODES
Specialty presets, optimised for each type of gaming scenario.
SONIC EXPERT AUDIO
Whether gaming, listening to music or watching movies, three specially tuned audio modes give you a full immersive experience.
INPUTS
The XG350R-C features 2 x HDMI 2.0, DisplayPort 1.4, -USB 3.0 x 3 and 3.5mm audio out.