Description
Fast Response Time
With an ultra-fast 1ms response time, action sequences are displayed without blurring or ghosting. The ViewSonic XG2401 reacts as quickly as you do.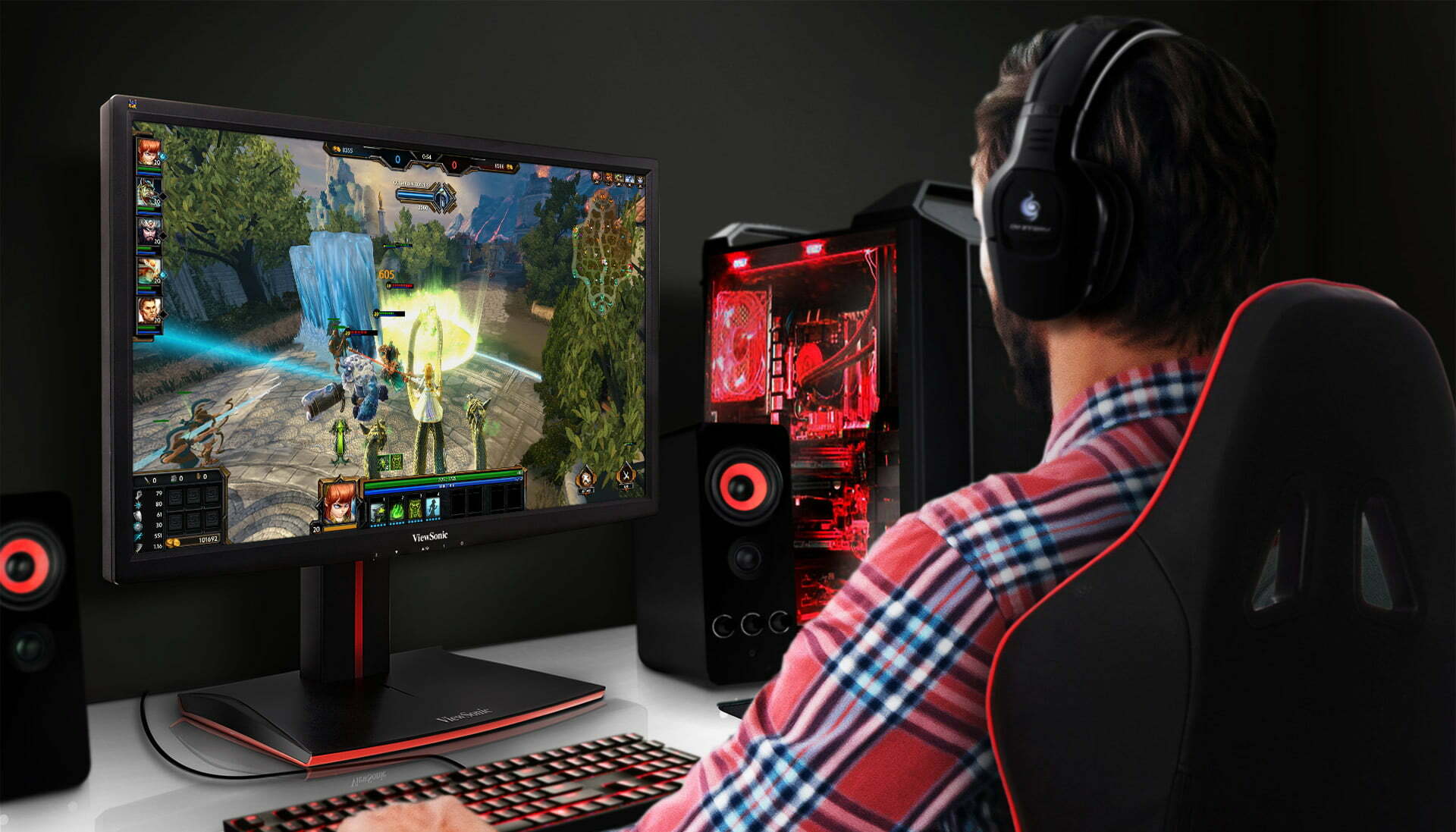 144Hz + AMD FreeSync
Equipped with AMD FreeSync™ technology, the ViewSonic XG2401 seamlessly synchronizes the frame rate output between your graphics card and monitor with a FreeSync range of 47-144Hz, effectively eliminating image tearing, stuttering and jerkiness for smooth gameplay.
Low Input Lag
A built-in process reducer decreases the delay between all inputs, allowing you to react in real-time against any competitor.
Clear Vision
ViewSonic's Black Stabilisation feature provides heightened visibility and detail by brightening dark scenes.
Eye Comfort
Flicker-free technology and a Blue Light Filter, this monitor helps to eliminate eyestrain that comes with extended viewing periods.
XG01 Series Monitors Feature Height Adjustment.
In addition to Tilt and Pivot Functionality.
A Built-In Cable Routing Design Minimises Clutter.