Description
Take to the skies with official Boeing replica flight controls!
TCA Yoke Boeing Edition is an aviation system officially licensed by both Boeing and Xbox, for Xbox One and Xbox Series X|S. It is also compatible with PC. TCA Boeing Edition, Thrustmaster's new flagship civil aviation range, is a line of products allowing for cutting-edge new features with a highly-specific goal in mind: replicating the different controls, flight kinematics and sensations experienced by real Boeing pilots at the controls of a 787 airliner.
Feels Like A Dream
Immerse yourself deeper into your flying simulation games with the TCA Yoke Pack Boeing Edition Flight Stick & Quadrant Bundle from Thrustmaster. Inspired by the Boeing 787 aircraft, this combination pack offers unique control options that replicates the feeling of flying a real commercial airliner.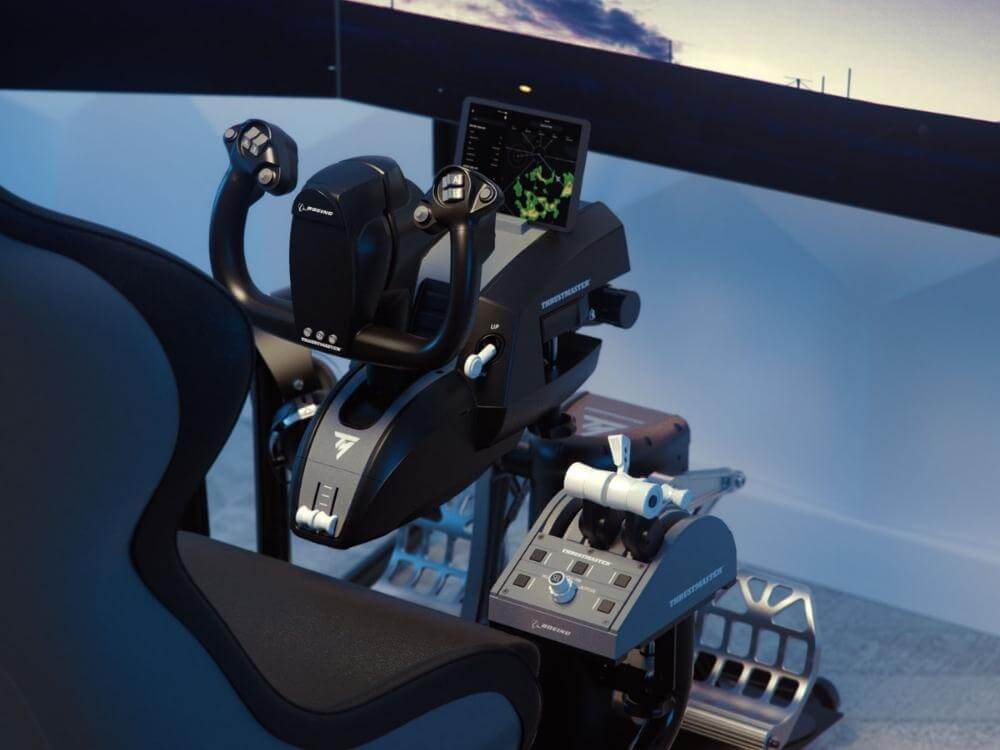 Suspended Pendul_R Mechanism
Thrustmaster's suspended PENDUL_R mechanism replicates the sensations of using a floor-mounted pendular yoke — like those found in real Boeing airliners — in an exciting new way. TCA Yoke Boeing Edition features a long 8.3-inch / 21-cm range of travel.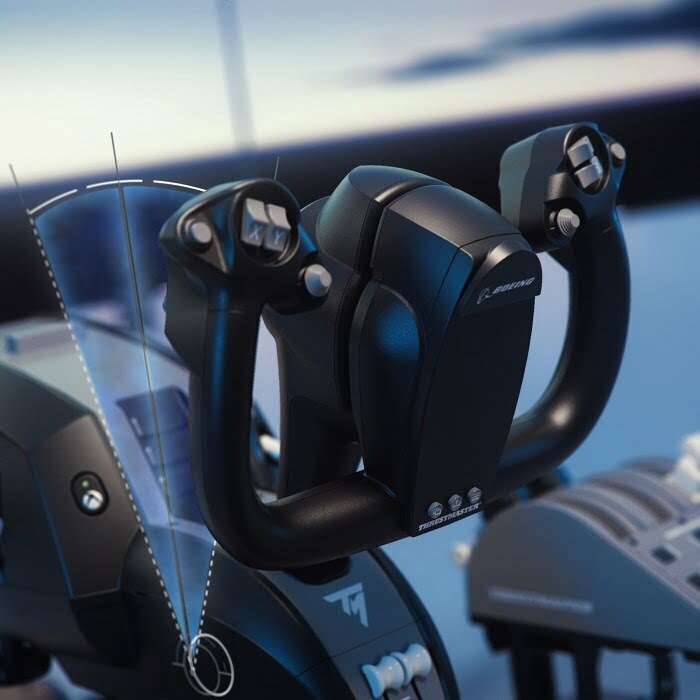 2 Additional Axes
TCA Yoke Boeing Edition features 2 additional axes on its base, allowing for a variety of standalone maneuvers — including the ability to directly take off without having to use a throttle quadrant.
100% Metal Frame
The yoke's internal structure is 100% metal, for excellent sturdiness and balanced weight distribution of the controls, allowing for outstanding stability.
Adjustable Springs
TCA Yoke Boeing Edition lets gamers adjust the number of internal springs (2 to 4 springs can be used simultaneously). This allows users to set the amount of resistance according to their own personal preferences, for truly exceptional control.
Key Features
For PC, Xbox One, Xbox Series X|S
1:1 Scale Replica Boeing 787 Yoke
Solid Metal Frame150° Wheel Rotation
35 Total Action Buttons
Modular Quadrant
Additional Axes & Swappable Levers
Speed Brake & Flap Levers
H.E.A.R.T. Magnetic Sensors
Plug and Play Design