Description
Complete your Airbus Throttle
Complete your Thrustmaster TCA Quadrant for Airbus with this add-on. The two modules, which can be attached to the Airbus Throttle's left and right side (not included), ensure that you now also have control over your speed brake and flap levers. Both the speed brake and flap levers have realistic settings just as you would expect in an Airbus A320. Also, you will find a gear lever to control your landing gear, a parking brake, and an autobrake knob on the add-on. These Thrustmaster TCA Quadrant Add-on Airbus edition modules perfectly complement your Thrustmaster Airbus Throttle and make virtual flying in an Airbus even more realistic.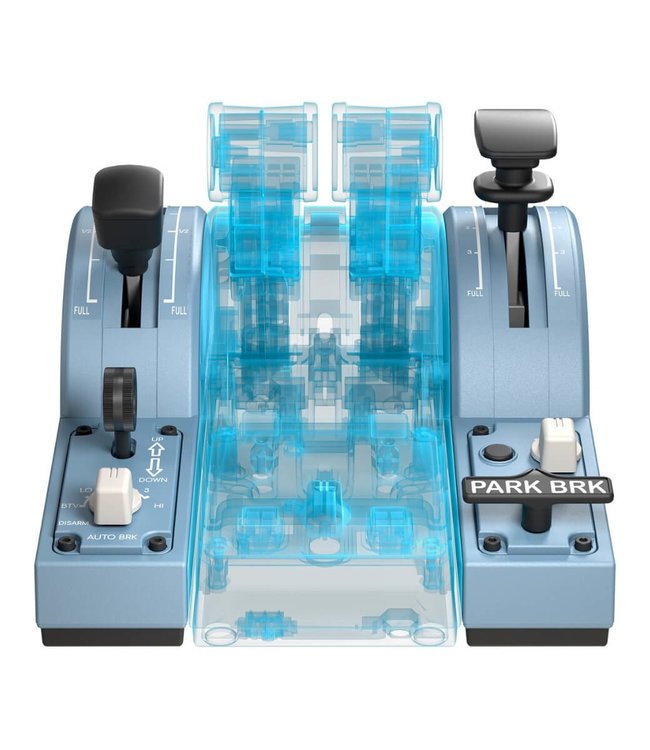 Always accurate sensors
Like the Throttle, this add-on uses Hall Effect magnetic sensors patented by Thrustmaster. These sensors do not wear out and remain accurate at all times.
Features
Realistic Flight Simulator Control
Airbus Control Panel
14-Bit Resolution for Pitch & Roll
Thrust Reverser Mechanism
In the box
2 modules
2x Thrustmaster SATA-cables
4x connectors
Manual