Description
https://www.youtube.com/watch?v=jU5mC9uSKGg
Hail the detail
With 4K UHD resolution, the UH750 delivers life-like detail that makes you feel like you're really there*. Its wider workspace allows you to view more webpages, images and texts without having to scroll or zoom.
Colorfully expressive
Blending quantum dots with 1 billion shades of color, the UH75 presents images vividly and accurately. With greens and reds refreshingly freed from desaturation, what you see on the screen simply comes alive.
PBP Dual-Screen Function
Samsung's Picture-by-Picture capabilities let you connect to two different devices at the same time while still maintaining the original image quality.
PIP Sub-Screen Display
The Picture-in-Picture feature allows you to do away with the need for a second monitor even when you are multitasking. You can resize the second image up to 25% of the screen and position it anywhere you wish.
Beautiful on and off
With a slim-body, narrow bezel, a sleek back and a graceful metallic Y stand, the UH750 makes an urbane, modern accent to your home or office décor.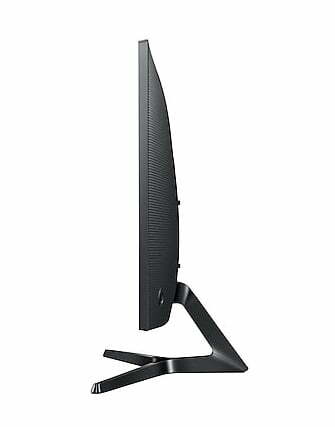 Super-fast
With a 1ms response time, you can see even the fastest on-screen motion clearly and smoothly without motion blur, judder or ghosting.