Description
Samsung HW-N550
Crystal-clear dialogue
Hear every word with a dedicated center channel that keeps dialogue crystal clear.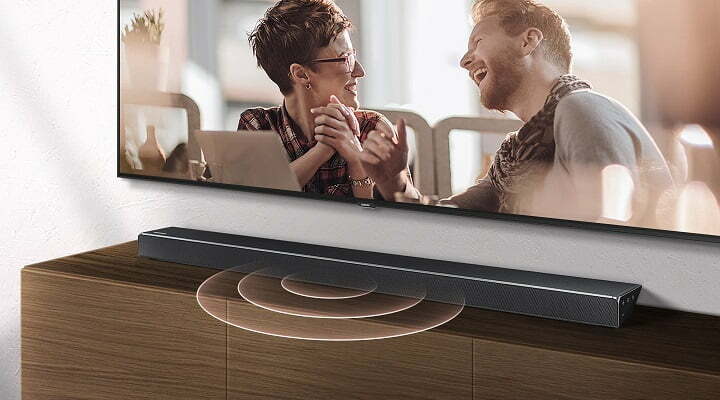 Deep bass
Set the included wireless subwoofer virtually anywhere in your space, and surround yourself with deep bass.
Bluetooth music streaming
Your soundbar also acts as a powerful Bluetooth speaker. Easily play music from virtually any streaming service by connecting your smart device to the soundbar via Bluetooth.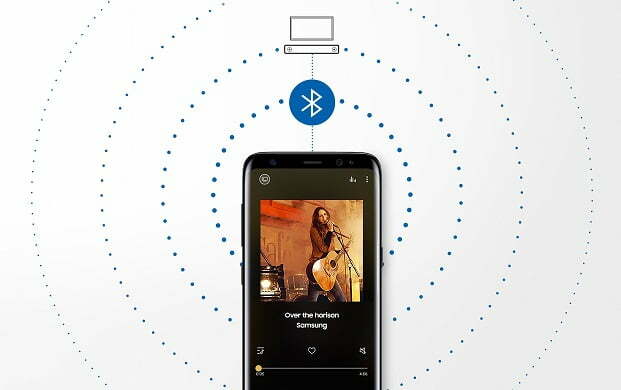 Made for each other
Don't get stuck with anything less than the perfect fit. The N550 integrates perfectly with most Samsung TVs. Enjoy Plug-and-Play connectivity via wired or wireless connections, control both TV and soundbar with a single remote and fine-tune your sound right from the TV menu.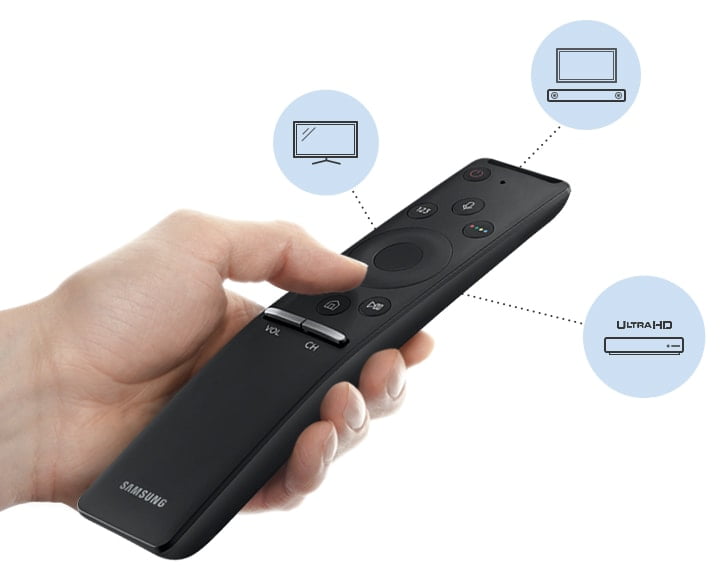 Surround Sound Expansion
Surround sound expansion expands the listening area both sideways and up to emanate sound. Now you can enjoy great sound with truly immersive surround effects.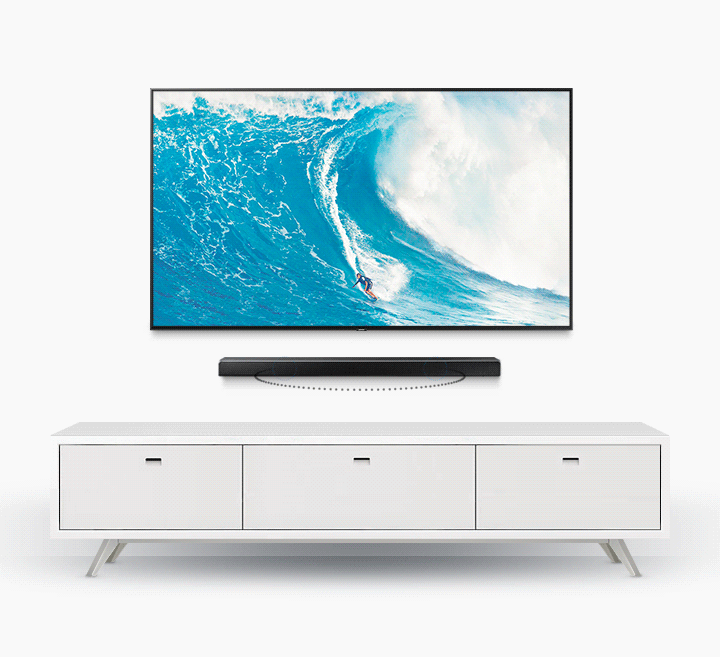 Wireless surround sound-ready
The Wireless Surround Kit* lets you expand your soundbar to a surround sound system easily without the mess of wires. ** Together with your soundbar, you can create a true surround sound experience.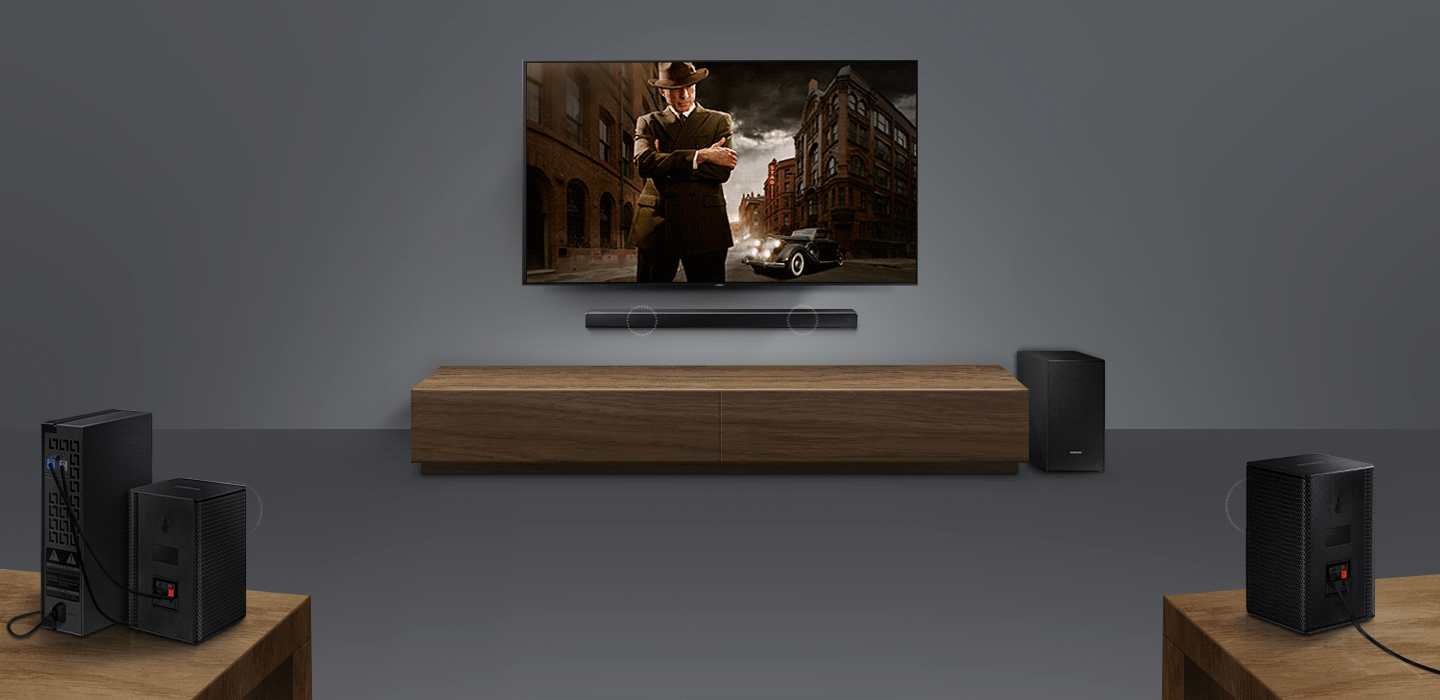 *Samsung Wireless Rear Speaker Kit is available for separate purchase (Accessory model: SWA-8500S).
**The wireless module requires a power cable. Rear speakers are connected to the module by cable.
Sleek new design
A brushed metal grill and subtly angled sides give the soundbar a sleek, premium appearance that perfectly complements your TV.