Description
 Realsimgear GNS430 Bezel For X-Plane And P3D
The RealSimGear Garmin GNS430 bezel provides ultra realistic buttons and knobs for use with the 430 GPS Nav/Comm. This is the best way to learn the functionality of the Garmin 430 and is much more realistic than using the mouse or a touch screen.
Tactile rubber buttons allow you to use the Garmin 430 in the same way as you would in a real aircraft
High quality concentric encoders with their own push buttons replicate the feel and function of the Garmin 430 knobs
Change your comm radio frequencies quickly and easily, no more fumbling with the mouse
Make your sim training more effective and representative of real world flying
For X-Plane 10,11, Prepar3D v3 and v4, and FSX Steam and Boxed Edition.
Plugin software is provided for X-Plane v10 and v11, P3D v3 & v4 and FSX. Note P3D and FSX require Reality-XP GNS430 or the Mindstar GNS430 (sold separately through Reality XP or Mindstar)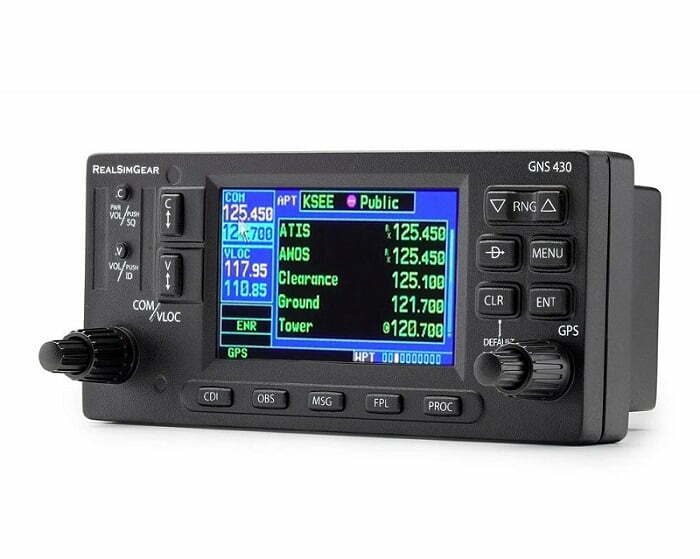 This product is especially helpful for learning and practicing instrument flying procedures in your personal flight simulator. When coupled with virtual ATC like PilotEdge or VatSIM this provides the most realistic simulation possible. This allows you to develop familiarity with the Garmin 430 interface and controls so you can be better prepared for actual lessons with your CFII.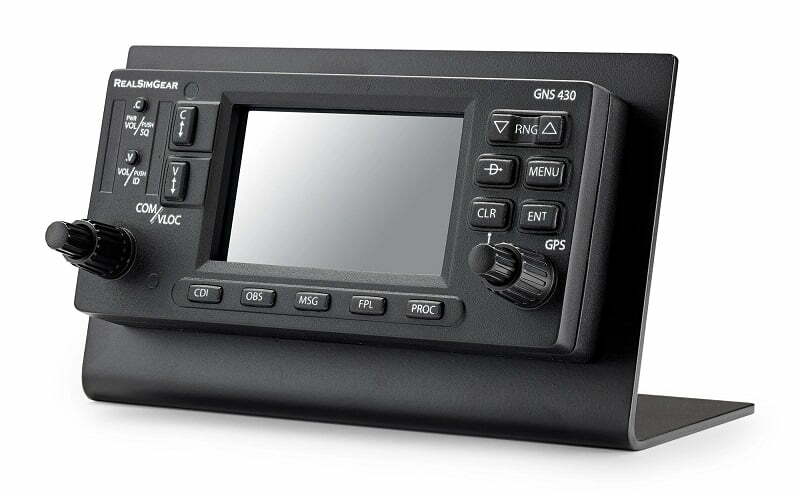 This unit features it's own 3.5″ LCD screen that is used to display the Garmin 430 pop out screen from X-plane. Installation is simple, there is no assembly, 3D printing, wiring or soldering required, this product comes fully assembled.  The unit can be panel mounted in your home simulator or sits on your desktop.
This is the most affordable and cost effective way to get a realistic GPS for your sim.
For the cost of ~1 flying lesson, gain the ability to train effectively at home.
Return within 30 days of receipt for any reason for a full refund.
Package includes

GNS430 Hardware Unit
USB cable