Description
RealSimGear G1000 Suite for X-Plane and P3D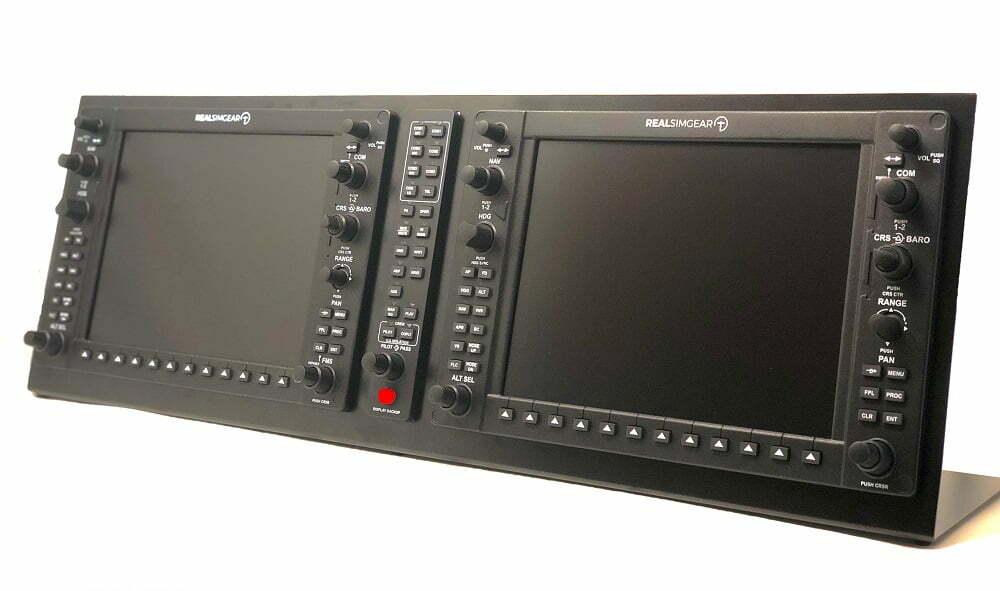 The RealSimGear G1000 Suite is a high quality, ultra realistic hardware interface for your flight sim. The suite includes the G1000 PFD, MFD and GMA audio panel. The PFD and MFD each contain a dedicated 10.4″ high quality HDMI display. The system connects to your PC via a USB cable and comes pre-loaded with the RealSimGear drivers for easy 'plug and play' operation (no configuration required).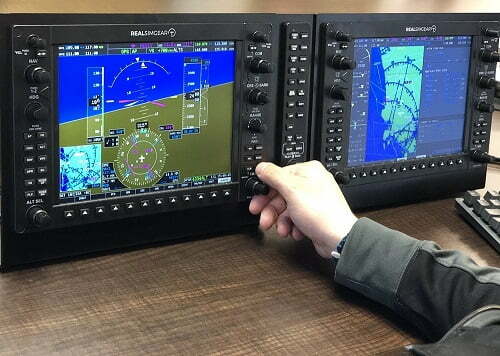 Works with X-Plane v11, P3D* and FSX*
Fully assembled and configured
Dedicated HDMI displays
Ultra-realistic buttons and knobs
Simple USB connection
The suite can be easily mounted into an existing panel, or used with the included desktop stand shown.
This is the most affordable, highest quality and most realistic G1000 simulation system available.
*NOTE: The G1000 suite works with the G1000 equipped aircraft included in X-Plane 11. It also works with Mindstar G1000 in P3D v3 and FSX Steam Edition. Note that there is additional cost required to purchase the appropriate Mindstar G1000 software license. The G1000 may work with other third party aircraft, please check with us if you are not sure.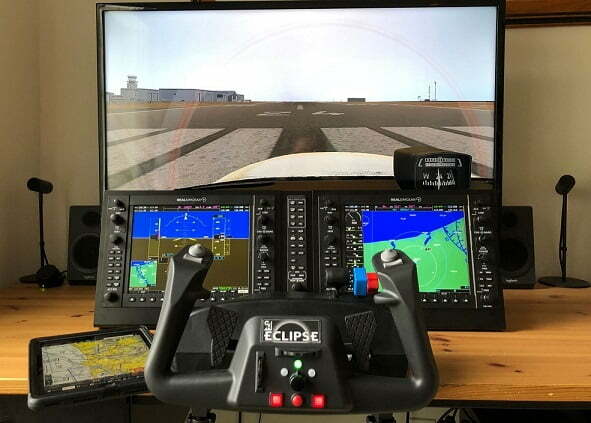 Compatible Aircraft
X-Plane v11, C-172 G1000
X-Plane v11, X-Aviation Hotstart TBM900 (This is awesome!)
X-Plane v11, Aerobask DA-62 G1000
X-Plane v11, STMA Diamond DA-40 180
X-Plane v11, Epic 1000 G1000
Plus many more that use the Laminar G1000