Description
https://www.youtube.com/watch?v=is_bNRQRLM8
Razer Wolverine Tournament Edition
Advanced Customizability for Ultimate Control
For an esports professional, it's crucial to have a controller that effortlessly adapts to any situation. Our goal was to achieve that—and we went beyond. By optimizing ergonomics for comfort and adding a whole suite of features, we've mastered the controller made for tournament play and triumphant wins.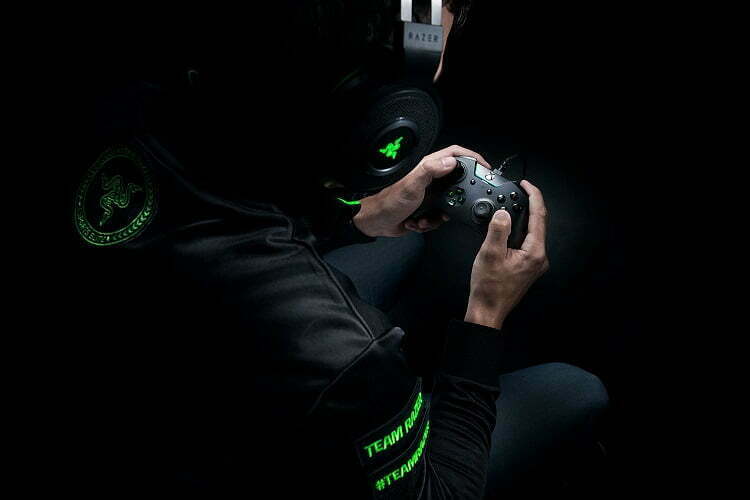 Ready, Set, Rapid-Fire
Milliseconds make all the difference when you're in the heat of battle. For a competitive edge, switch to Hair Trigger Mode. When activated, the mechanical stop-switches greatly reduce travel distance to the two main triggers. So all you need to do is press slightly to instantly launch full rapid fire.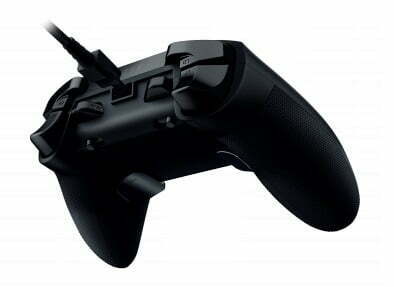 Extra Buttons for Expert Control
The Razer Wolverine TE comes loaded with a slew of extra buttons for advanced gaming—4 remappable multi-function buttons. Now you'll have ultimate control at your fingertips, and with the remapping function with Razer Synapse for Xbox, you can master next-level techniques.
Light 'Em Up
Show off your personal style with Razer Chroma's wide selection of lighting effects and stunning profiles, completely customizable through Razer Synapse for Xbox.
Razer Synapse for Xbox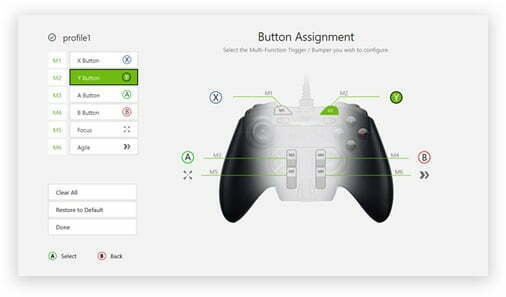 Designed for XBOX ONE and Windows 10, the all-in-one configuration software is now a reality for ultimate customization.
 Assign Buttons
Remap multi-function buttons and triggers, and create more than 500 customized profiles to suit different game genres and playstyles.
Lighting Effects
Razer ChromaTM effects include Breathing, Immersive, Reactive, Spectrum Cycling, Static and Wave. You can also create your own palette from 16.8 million colors.
Sensitivity Clutch Adjustment
Pressing assigned "focus"/ "agile" button when moving the thumbstick decreases/increases sensitivity for greater aiming precision or speedy response. Further adjust sensitivity levels via Synapse for Xbox.
Motor Vibration
Customize vibration intensity for Impulse Triggers and haptic rumble motors to create complete gaming immersion.