Description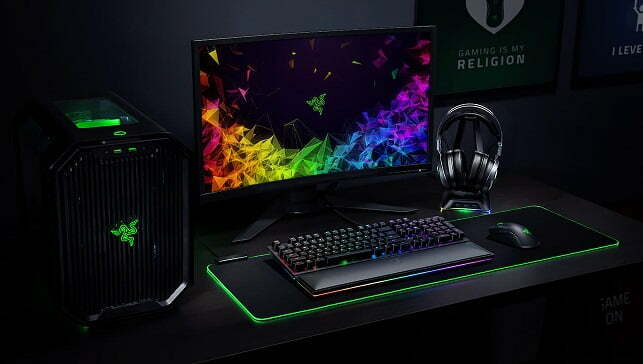 Razer HyperSense
We're raising the bar when it comes to immersion by letting you feel the impact of battle. The Razer Nari Ultimate is powered by Razer HyperSense – featuring haptic technology that creates touch-sensory feedback for lifelike sensations based on audio cues from the game. Now you can sense planes roaring overhead or recoil from the bursts of gunfire, creating a whole new layer of immersion for the ultimate gaming experience.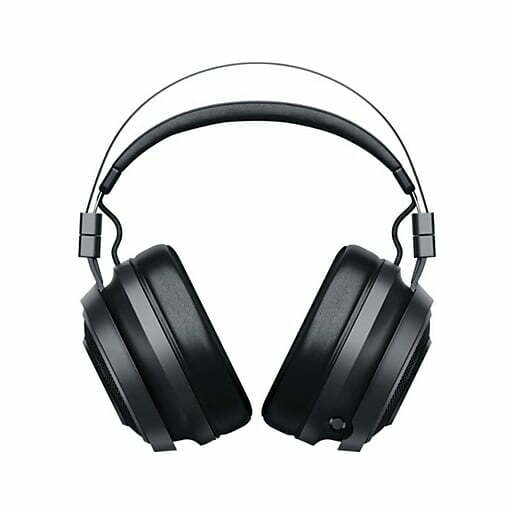 THX Spatial Audio
THX Spatial Audio goes beyond traditional surround sound by simulating sound in a 360° sphere around you. With the Razer Nari Ultimate, you can now react to any in-game movement, even if it's coming from above or beneath you, giving you heightened senses during your game. Unleash your predatory instincts with sound as a weapon.
Complemented By Comfort
The Razer Nari Ultimate is designed so that its immersive technology is complemented by comfortable features, letting you escape into game worlds for hours without strain.
Features
Unibody Aluminum Frame
A lightweight body that's also durable to the effects of heavy usage
Auto-Adjusting Headband with Swiveling Ear Cups
For maximum adjustability to fit your head to perfection and fuss-free comfort
Cooling Gel-Infused Cushions
Reduces heat build-up during intense gaming sessions
Hidden Indented Eyewear Channels
Eliminates pressure from glasses for eyewear relief
High-Density Foam with Plush Leatherette
Game/Chat Balance
Fine-tune between game and chat volume for the perfect mix that lets you enjoy immersive sound without interrupting team communication.
2.4GHz Wireless Audio
Get lag-free, high-fidelity gaming audio with a wireless range of up to 12 meters smoothly without disconnection.
Wired Mode
Get seamless cross-platform compatibility via a 3.5 mm audio jack in wired mode. Enjoy high quality stereo sound whether you're playing on PC, consoles or mobile.