Description
Electrifying Performance
No frills—just pure audio euphoria. The Razer Electra V2 is the essential headset that focuses on what truly matters: balanced, virtual surround sound for all your gaming and music needs encapsulated in a sleek and comfortable industrial design.
Electra V2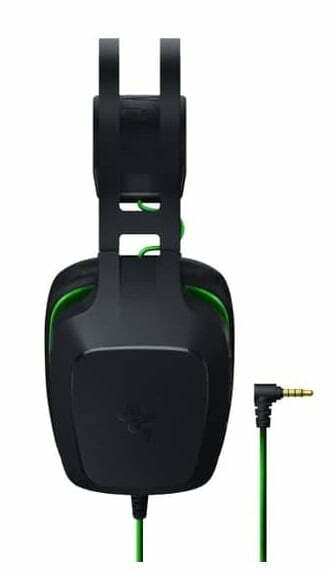 Electra V2 USB
Get Immersed in Sound
The Razer Electra V2 brings you heightened aural awareness so you know exactly where your enemy is striking from. Thanks to advanced virtual 7.1 surround sound software via Razer Synapse, you can also calibrate the headset to your own listening preferences.
For fuss-free comfort
With its auto-adjusting headband, the Razer Electra V2 is made to perfectly fit your head and be comfortable enough for extended gaming sessions. The headset is made of the same unibody aluminum frame used in popular models like the Tiamat and Thresher range—lightweight with long-lasting durability.
A Mic That Does It All
Get added flexibility with a detachable boom mic, adjustable to your preferred angle. With intuitive headset controls (V2), you can quickly adjust mic and volume buttons on the fly while staying focused on your game.