Description
Powered by Razer Chroma™
Featuring individually programmable backlit keys and 16.8 million color options. Choose from preloaded lighting effects or create your own unique palette of colors for a gaming experience that's truly yours–all set easily through Razer Synapse 3 (Beta).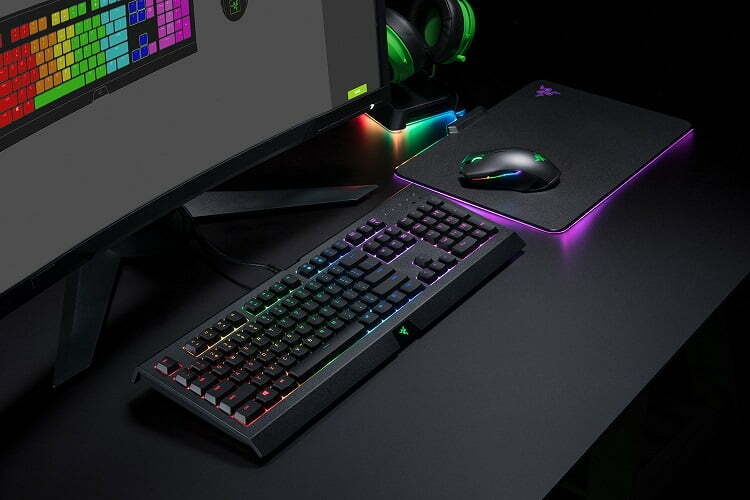 Smooth. Silent. Swift.
Our soft cushioned gaming keys provide comfort with better housing support compared to rubber dome keyboards, so every keypress is solid. With each stroke, experience full key travel and responsiveness so you can be assured of striking with deadly precision no matter what game you play.
Let's Get Personal
Finally, a keyboard that's uniquely yours. With Razer Synapse 3 (Beta), you can rebind buttons, assign macros, personalize device lighting and more to transform your gameplay just the way you want it. There's no limit to what this unified hardware configuration tool can do, so get personal.