Description
MSi Optix G27C2
Bring your A-game with the Optix G27C2 curved gaming monitor. Equipped with a 144Hz refresh rate, 1ms response time VA panel, the Optix G27C2 will help you see your opponents and aim with ease. Built with AMD® Freesync™ adaptive sync technology, the G27C2 can match the display's refresh rate with your GPU for ultra-smooth gameplay. Make sure you can hit your mark with all the latest technologies built-in the Optix G27C2 for competitive play.
Features
27″ LCD panel LED Backlight (1920 x 1080 Full HD)
144Hz Refresh Rate – Display without after image.
1800R curve panel design – Most suitable for human eye.
1ms response time helps eliminate screen tearing and choppy frame rates.
True Color- NTSC 85%, sRGB 110%.
Wide View Angle – 178 。Visible.
Optimized with MSI Gaming VGA – Make sure you have best experience.
Adaptive sync – keep screen tearing away from your monitor.
Curved for Your Viewing Pleasure
The Optix G27C2 gaming monitor uses a curved display panel that has a curvature rate of R1800, which is the most comfortable and suitable for a wide range of applications from general computing to gaming. Curved panels also help with gameplay immersion, making you feel more connected to the entire experience.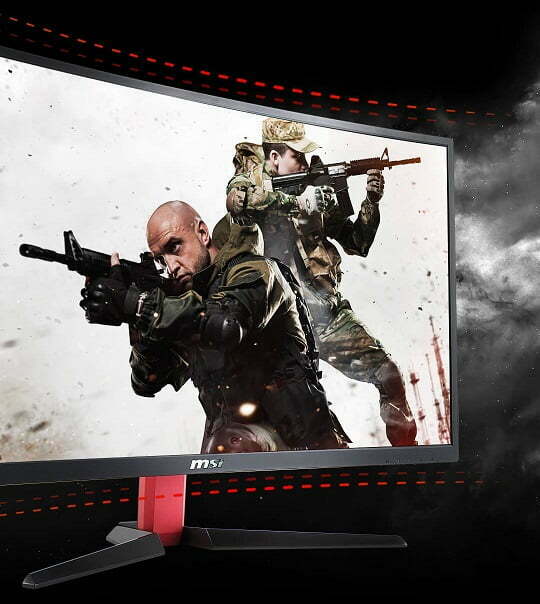 True color
The Optix G27C2 has at least 20% more gamut coverage compared to general monitors. Gameplay colors and details will look more realistic and refined, to push immersion to its limits.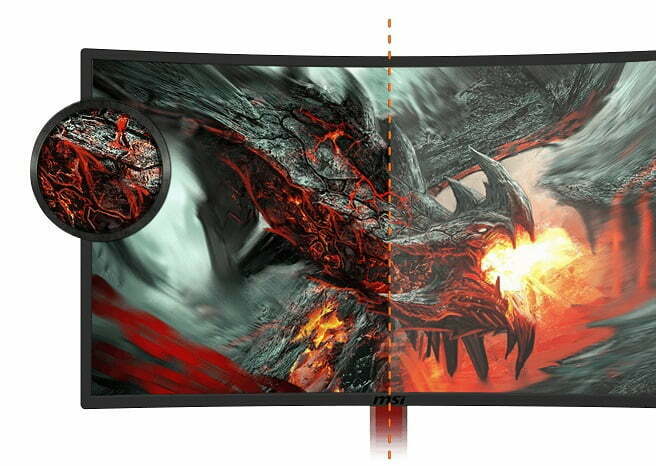 144hz Refresh Rate + 1ms Response Time
The MSI Optix G27C2 gaming monitor is equipped with a 144hz refresh rate + 1ms response time VA panel which has the most benefit in fast moving game genres such as first person shooters, fighters, racing sims, real-time strategy, and sports. These type of games require very fast and precise movements, which an ultra-high refresh rate and fast response time monitor will put you ahead of your competition.
*Note: 144hz refresh rate must be used with Display port connection. HDMI will only support up to 120Hz.
Reduce Eye Strain
The Optix G27C2 is optimized to reduce the strain on your eyes by reducing the total amount of blue light displayed by the monitor to ensure you can game for longer periods of time without fatigue.
178 Degrees of Wide Viewing Angle
By having a large viewing angle, the Optix G27C2 gaming monitor has more leeway for placing your monitor in your setup without giving up the optimal viewing experience. Colors and details will stay sharp at more angles compared to other monitors with less viewing angles.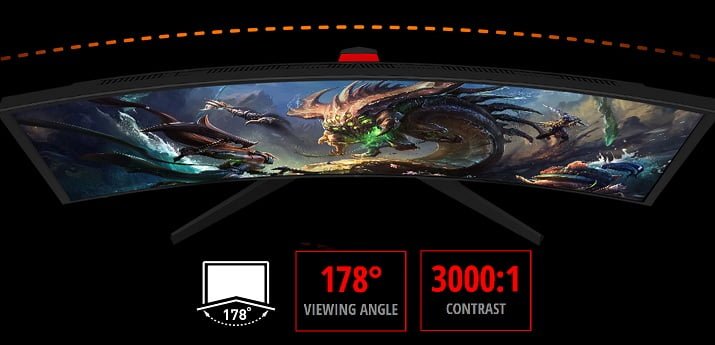 Anti-Flicker Technology
Generic monitor displays normally have a flicker-rate of about 200-times per second, which is unnoticeable to the naked eye, but can cause fatigue over time. MSI Anti-Flicker technology provides a very comfortable viewing experience by reducing the amount of flicker.
FPS Front Sight Toggle
Through the OSD, the Optix G27C2 can enable a FPS front sight overlay to help your overall aim, especially in games that may have small or no crosshairs at all.
MSI Gaming Desktop Integration
The MSI Optix series is optimized with all of MSI's latest gaming desktop systems. Through the MSI gaming center that is pre-loaded with MSI gaming desktops, you can choose between 7 different visual modes to enhance gameplay, media viewing, or even general computing.
Smooth out your gameplay with FREESYNC
Built FreeSync technology to create the smoothest visuals for your gameplay. To do this, FreeSync will sync your monitors refresh rate to your AMD® GPU, which helps to eliminate screen tearing or stuttering. Enjoy the game the way it was meant to be enjoyed with ultra-smooth, lag-free visuals.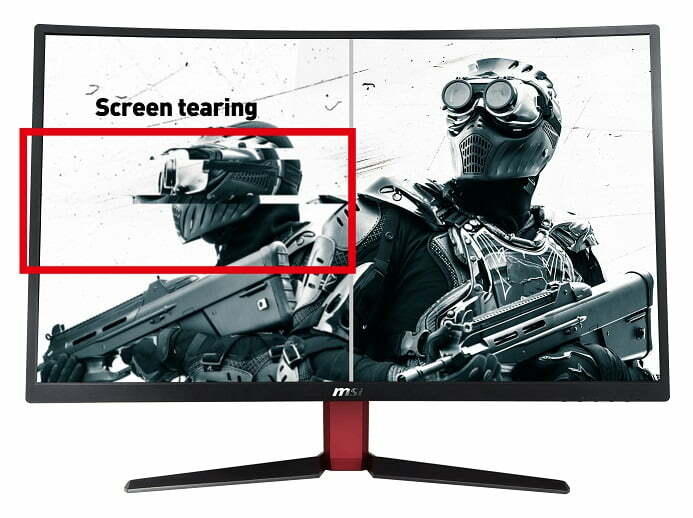 *Note: Adaptive Sync requires a compatible AMD® GPU to be enabled. For more information:
http://www.amd.com/en-us/innovations/software-technologies/technologies-gaming/freesync