Description
MOZA Racing Wheel
Dream racing at your fingertips
Features Highlight
Alcantara/ Nappa Top Leather
Carbon Fiber Frame
gold-plated magnetic blade
Magnetic Shifter Paddles
Customized Quick Release
Two Grip Material Options
Alcantara & Leather
Sometimes aesthetics are just as important as force feedback! For a luxury supercar feel, enjoy imported Alcantara, or for the hardened sim-racing veteran, Nappa's fine grain leather is sturdy and will never let you down.
Forged Carbon Fiber
Magnetic Shifter
Both the steering wheel panel and the shifters are made of durable, high-quality carbon fiber. Enjoy fast, responsive and satisfying gear shifts with our magnetic shifter design.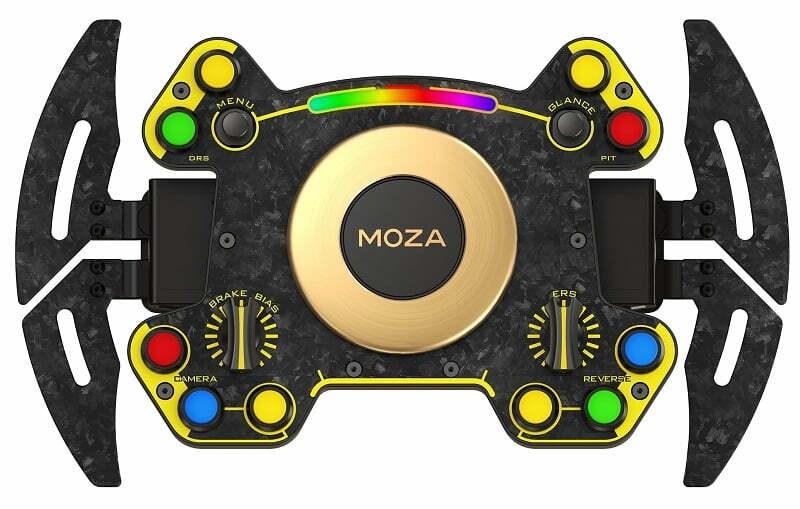 Advanced Programmable Buttons and Knobs
In the heat of battle? Manage in-car adjustments, pit strategies or complex menu navigations with ease. 15 programmable buttons, 2 joysticks and 20-segment dials make any task a breeze. Even when using gloves, buttons give a satisfying click to ensure every choice is intentional.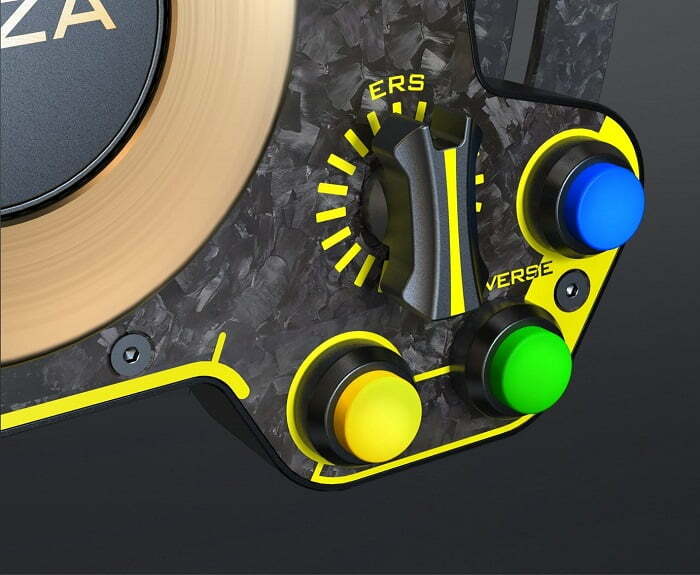 Customized Race Grade Quick Release
The RS utilizes a quick release system derived from real race cars, ensuring wheel changes can take place in mere seconds. It's also highly durable, ensuring no wiggle or flex, and a secure connection.
Photoelectric Magnetic Shifter Paddles
All four paddles on the RS utilize photo-electromagnetic sensors. This non-contact technology means zero mechanical faults, and a high level of consistency when shifting or using the configurable double-clutch paddles.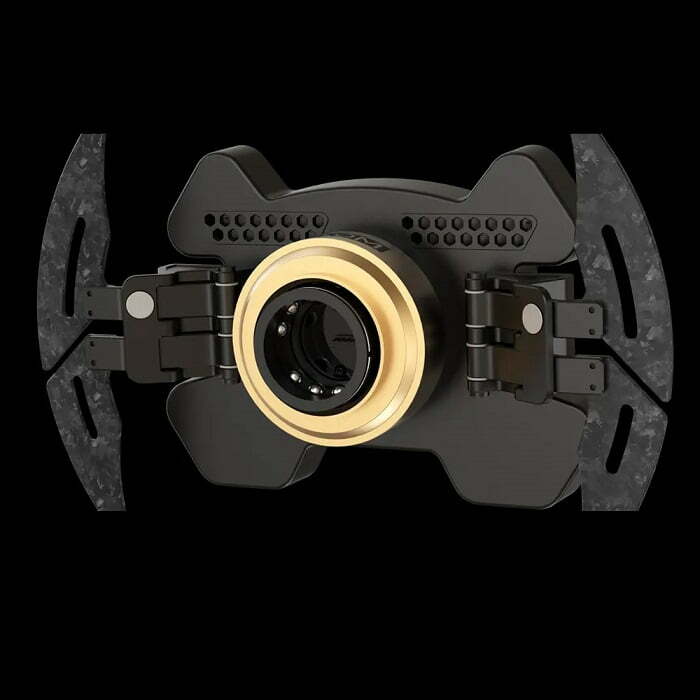 RGB Continuous Flow
RPM and Shift Light
Evolving from simple LED's, the RS features a full LED strip with 256 RGB color support. Full customization is supported through MOZA's Pit House Suite.

MOZA Invisible Connect Wireless Technology
MOZA's wheels employ wireless transmission technology, avoiding connection failures or power supply issues.
Ergonomic Design
Designed with accessibility and comfort in mind, the RS is fit for any situation, and is designed with the same principles used in the automotive industry, ensuring an ergonomic experience for all drivers.