Description
Features Highlight
300mm Butterfly Style GT Wheel
Carbon Fiber Reinforced Composites, TPE Rubber Grips
Programmable Short Travel RGB Buttons
Hall Sensor Magnetic Paddle with Dual Clutch
An Open Ecosystem
Real Racing QR System
MOZA Pit House Control Suite
Compatible with all MOZA bases and with 3rd Party Wheelbases via an adapter to directly connect the PC
Carbon Fiber Reinforced Composites
The KS wheel case is made of carbon fiber reinforced composites, offering a strong and durable texture. It ensures ultimate firmness and security during sharp turns with its strengthened quick-release connection structure, reinforced with high-strength steel.
300mm Butterfly Style GT Wheel
The KS is MOZA's GT style racing wheel. With its sleek butterfly design and 300mm size, this wheel is built to deliver the ultimate immersion and realism.
An Open Ecosystem
The MOZA KS wheel is the epitome of versatility, designed to work seamlessly with all MOZA wheelbases while also being compatible with 3rd party wheelbases via an adapter to directly connect the PC.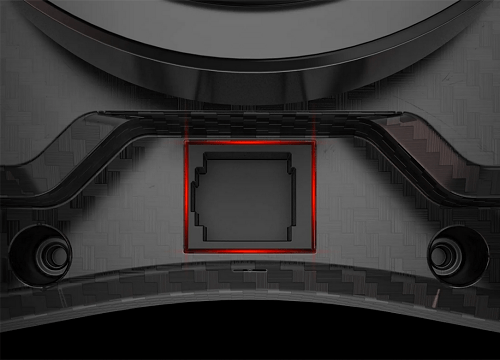 Programmable 0.25mm Short Travel RGB Buttons
The KS wheel features 10 RGB buttons with 0.25mm short travel and 8 customizable colors. It provides lightning-fast responsiveness and authentic force. Transparent button stickers are included for easy customization and to add a high-tech feel to your setup.
8-Color RPM LED Light
The KS wheel features 10 high-brightness LED lights that allow customization of up to 8 colors, offering an impressive 100 million combinations. But that's not all – with the added ability to customize the RPM indicator switch mode and timing, you'll have complete control over your racing setup.
Hall Sensor Magnetic Paddle with Dual Clutch
The KS magnetic paddles are crafted from durable anodized aluminum, offering a sleek and premium look. They feature non-contact hall sensors with 0.03mm precision for stable and precise control. The paddles have pre-installed silencer pads for smooth and noise-free shifting.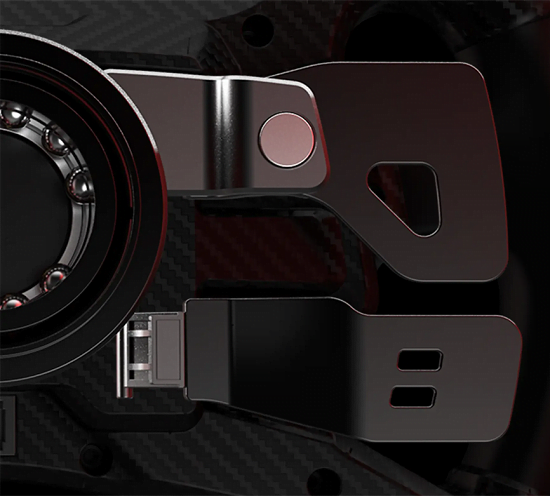 Light Weight Design
The KS wheel weighs only 1220g due to lightweight materials and optimized structure. This low weight improves responsiveness and allows accurate replication of road textures and details.
TPE Rubber Grips
The TPE grips offer a soft and precise feel, along with superior grip and high friction forces for accurate steering control. They are coated with a corrosion-resistant material to enhance durability and protect against wear and tear.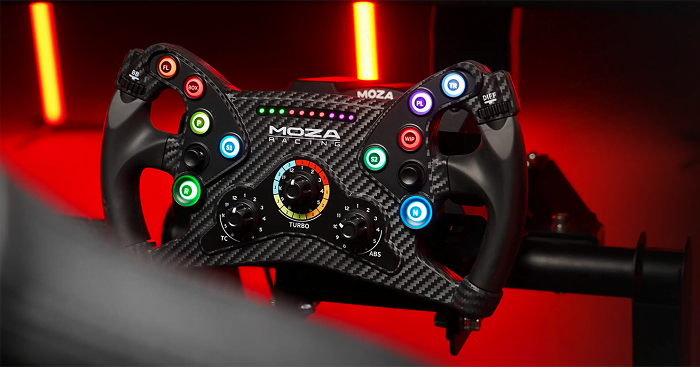 Ergonomic Design
Well-positioned joysticks, buttons, and switches allow quick and intuitive access to adjustments during intense gameplay. The indentations on the grips ensure a secure hold, with or without gloves.
Three 12-position Rotary Encoders, Two 20-position Thumb Encoders, 2 Depressible Joysticks, and 70 Programmable Input Signals
The MOZA KS offers 70 fully programmable input signals for all driving needs. It features thumb and rotary encoders for faster on-the-fly car adjustments, including brake bias, traction control, engine maps, ABS, and more. The two joysticks enable full menu navigation, keeping your hands on the wheel and eyes on the road.