Description
PRO Gaming Headset
PRO X joins a complete setup of gear developed in close collaboration with top esports pros. With our most advanced tech and focused design, nothing gets in the way of winning.
Pro-G Drivers
Hear everything with greater precision, from quiet footsteps to gunshot audio signatures to voice comms. Patent-pending, hybrid-mesh Pro-G™ audio drivers solve common distortion problems to deliver booming bass and precise clarity.
BLUE VO!CE Technology
BLUE VO!CE microphone technology gives you a choice of real-time voice filters to reduce noise, add compression and de-essing, and ensure that your voice sounds richer, cleaner, and more professional. Get consistent, studio-quality, in-game vocal comms with BLUE VO!CE via G HUB Gaming Software.
COMFORTABLE MEMORY FOAM
Memory foam wrapped in premium leatherette or breathable velour give you lasting comfort. So you can play longer and harder, and focus on winning.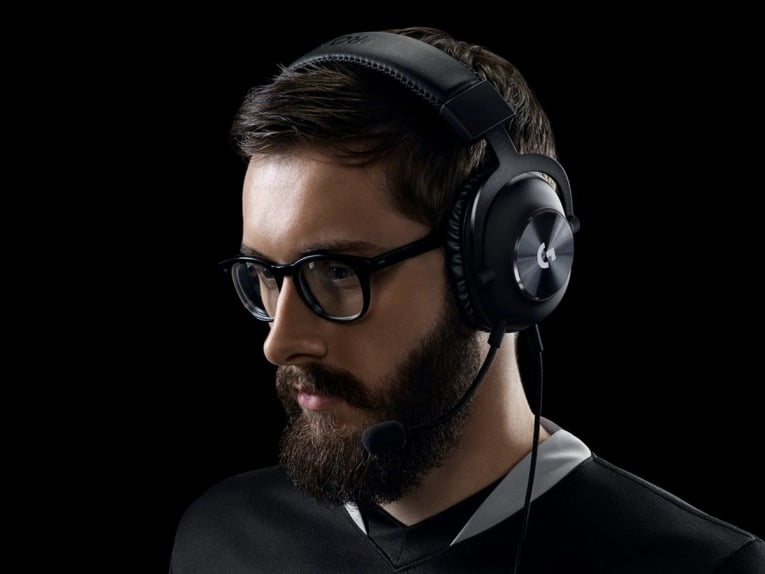 DURABLE STEEL AND ALUMINUM
With a sturdy and lightweight frame constructed of aluminum and steel, PRO X is built for durability, comfort, and a premium aesthetic.
NEXT-GEN SURROUND SOUND
DTS HEADPHONE:X 2.0 is the latest version of object-based sound imaging from DTS. Version 2.0 takes 7.1 channel surround sound further than ever with enhanced bass rendering, audio clarity and proximity cues. And most importantly, a new level of distance awareness differentiates between near field and far field audio, so your enemies location is pinpointed more than ever.5Advanced features like Blue VO!CE and DTS Headphone:X 2.0 surround sound function only on PC via Logitech G HUB Gaming Software. Blue VO!CE includes DTS audio Enhancements.
PRO-G 50 MM DRIVERS
PRO-G features a unique hybrid mesh construction to deliver amazingly clear and precise sound imaging. Hear footsteps and environmental cues with breathtaking clarity, and get the competitive edge you need to win. Now, with 50 mm drivers, the next-gen PRO-G achieves even more accuracy across a wider frequency range, plus higher-fidelity bass response.
PRO Series Peripherals