Description
G900-series Mechanical Gaming Keyboard
The highest levels performance, engineering, and design. G910 is fully loaded with programmable G-keys, LIGHTSYNC RGB, Romer-G Tactile switches, integrated palmrest and more.
Romer-G Tactile
The choice of top esports professionals, Romer-G switches deliver quiet, precise mechanical performance with incredible feel and durability. G910 features the tactile variant with discernible actuation feedback.
LIGHTSYNC RGB
LIGHTSYNC RGB lighting reacts to the in-game action of many titles, including highlighting key bindings, automatically. Customize brightness and color to match your style, system and environment. Select from a full spectrum of approximately 16.8 million colors and synchronize lighting animations and effects with your other Logitech G devices. Customize it all quickly and easily using Logitech Gaming Software.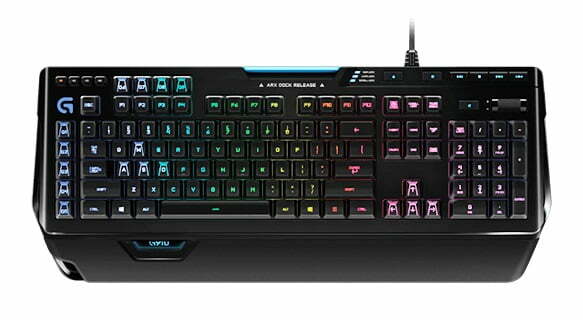 Programmable G-Keys
Nine dedicated G-keys can be programmed with custom macros and in-app commands. Execute complex actions, simply and quickly, with a keystroke. G-keys can be assigned per game or app for customizability and convenience. Use Logitech Gaming Software (LGS) to easily setup and manage profiles, macros, commands and more.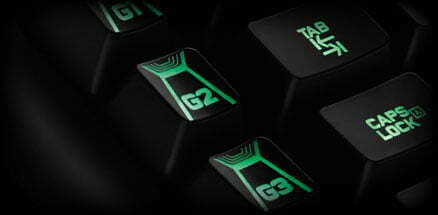 Arx Second Screen
Arx Control app integrates second-screen capability into G910. Use your smartphone or tablet to display in-game info, vital system statistics. Even add in-game controls for supported games. The adjustable smart dock in G910 can hold the majority of iOS® and Android™ mobile devices. Download the Arx app via Apple or Android stores and download LGS for in-game connectivity.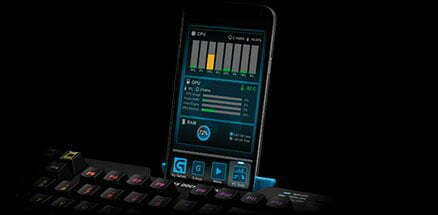 Dedicated Media Controls
Take control of your music and videos, using the dedicated media controls to play, pause and mute and skip track/scene. The integrated roller easily adjusts volume with a simple touch.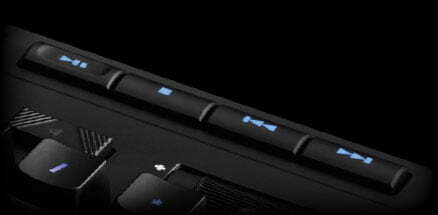 113 Key Anti-Ghosting
Reliably register the inputs you intended through even the most strenuous gaming sessions. G910 features anti-ghosting protection for every single key on the keyboard.
Enduring Comfort
Support and comfort for endurance gaming was a major design factor for G910. Keycaps feature UV protective coating to fight finger oils and abrasion. One large integrated palm rest puts your hands closer to the keys in a more natural position. Adjustable feet adapt to different hand sizes, and typing and gaming styles.