Description
Ready To Play
Make the most of your game time with G102 gaming mouse, featuring LIGHTSYNC technology, a gaming-grade sensor and a classic 6-button design. Light up your game and your desk.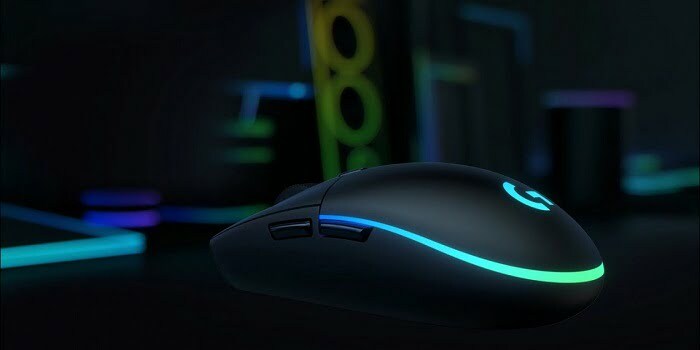 8,000 Max DPI
Lightsync RGB Lighting
Classic Design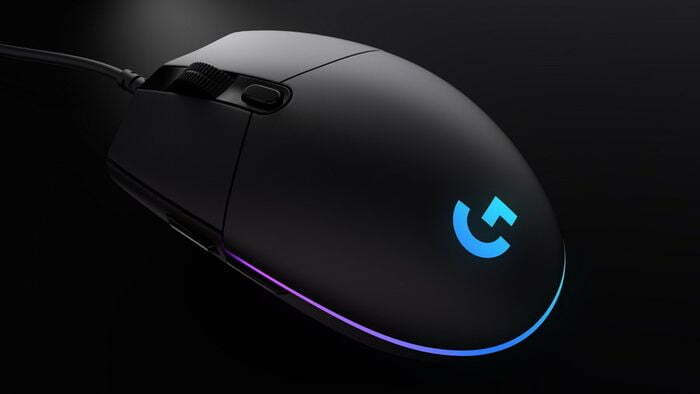 Lighsync
RGB Color Wave
Choose from vibrant animations, game- and media-driven settings, or program your own from approximately 16.8 million colors.
Pick one color, blend three, choose a fun animation preset, or make your own. The choice is yours! You can even sync your mouse with other Logitech G LIGHTSYNC gear so it's a perfect match.
Set your lighting to Screen Sampler to make it synchronise with your screen. Set up your mouse to react to color shifts in games, movies, and more.
Play music, movies, games—any sound, really—and G102 will flash colors to the beat. Customize levels and colors to make the dance party all your own.
Gaming Grade Sensor
Get accurate cursor tracking and responsive performance thanks to a gaming-grade sensor. With adjustable sensitivity from 200-8,000 DPI, pick the right level that fits your play preference. Use Logitech G HUB software to program up to 5 presets.2Advanced features require Logitech G HUB software.
Tried And True Design
The classic six-button design provides both comfort and confidence so you can explore, cast spells, and play just like you want. Use Logitech G HUB software to assign in-game commands, system controls, or key binds to buttons and simplify your gameplay.
Optimized Button Tensioning
Primary left and right buttons have a Logitech G exclusive metal spring button tensioning system which delivers precise button actuation and consistent experience—click after click.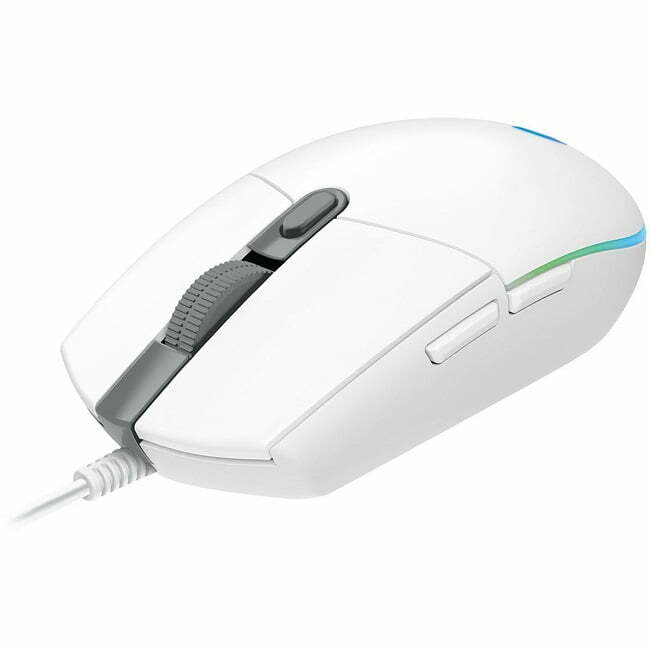 Logitech G Hub Gaming Software
G102 is designed to work seamlessly in any system, but if you're looking to fine-tune controls, free-to-download customization software is easy to use and set up. Logitech G HUB software is a complete customization suite that, lets you personalize lighting, sensitivity, and button commands on your G102 mouse.3Advanced features require Logitech G HUB software. Download free at LogitechG.com/downloads.
Button Assignments
Assign system commands, shortcut keys, and keyboard commands to the 6 buttons. You can also create powerful macros, which let you input sequences of commands in a row that execute every time you click the assigned button.
Set Your Sensitivity
G102 sensor is capable of sensitivity up to 8,000 DPI (dots per inch). G102 lets you choose sensitivity settings as easy as sliding a scroll bar. Set up to 5 levels and cycle through them with the press of a button. It's great for games that have different modes or levels that might require more control, like a sniper scope or a speed clicking level.
Onboard Memory
When you take your G102 with you, your custom settings can come along. By saving your preferences to the onboard memory using Logitech G HUB device settings you can use it on other computers with no need to install software or reconfigure your settings. Plug and play your way.